Recover Lost Data from Recycle Bin with Eas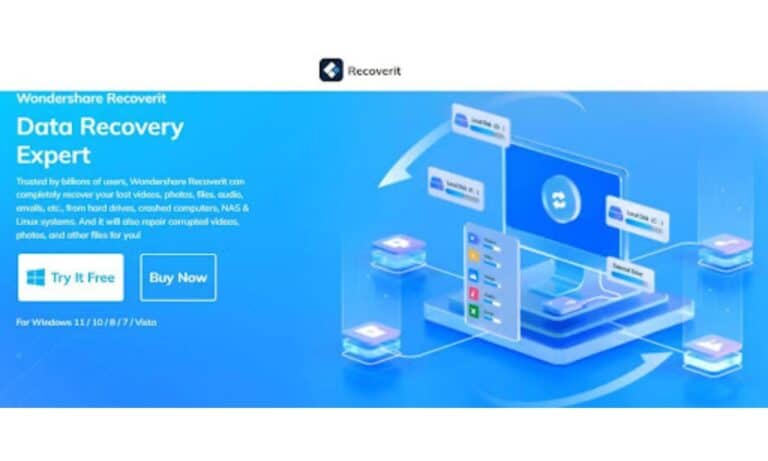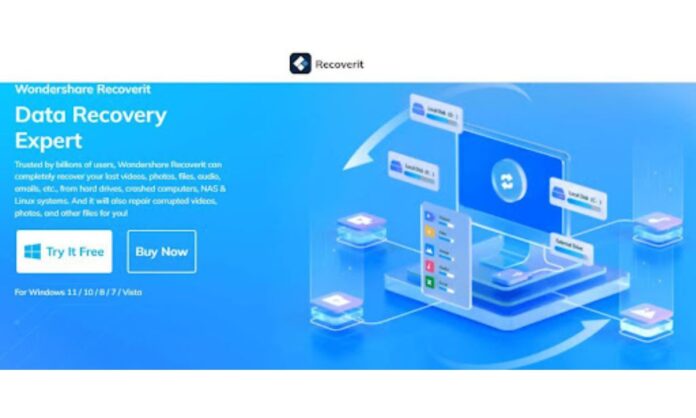 In this age of digitization, people store their important data on electronic devices, mainly computers, and laptops. These devices are also prone to damage which can result in data loss. Operating systems going corrupt, hard drive crashes, corrupt SD cards, and data lost due to malware attacks are some ways in which you can lose data. The system comes with recycle bin to save you from losing files due to accidental deletion. From there, it is easy to restore the files. But what to do if you have already emptied the recycle bin? Emptying the recycle bin leads to permanent deletion. In such a situation, you can recover deleted files from recycle bin only using data recovery tools. 
One of the best and award-winning tools to recover your lost data from recycle bin is Wondershare Recoverit. The advanced patent technology and innovative recovery methods guarantee the recovery of data.
Part 1: Is Recycle Bin Recovery Possible
 There are two scenarios for this problem. Recycle bin s the storehouse of all the data deleted from the system. By default, the data remains in the recycle bin for 30 days and is permanently deleted. If you have accidentally deleted the data and it is in recycle bin, it can easily be restored to its original location. The files are physically present on the device and are not overwritten by new data. 
However, if you have emptied the recycle bin, then data recovery can be troubling as Windows provides no default tools to recover permanently deleted data. In such a case, there is a need for data recovery software. You can look for a reliable one that is safe as well as efficient. One such tool o rely on is Wondershare Recoverit.
Part 2: How to Recover Data from the Recycle Bin Before Empty
As stated earlier, all the data deleted from the system goes to the recycle bin. So, if you accidentally delete a file (Audio, image, etc.), you can easily recover it. The answer to recovering files deleted from recycle bin is discussed below. There are two methods to recover data from recycle bin before emptying.
Method 1: Press CTRL + Z on the keyboard
You can quickly undo any action you do on Windows. It is because Windows allows you to reverse the action. It remembers your last action, and undo option reverses the action. So, is the case with the deletion of files? If you have deleted one, press Ctrl + Z on the keyboard or right-click the folder and select undo. The file will be restored immediately.
Method 2

:

Using the Restore option
If you cannot recover the file using the undo option, you can follow quick steps to recover files using this method. You must check the recycle bin for the files you want to retrieve. The steps to follow are:
Step 1: Right-click the Recycle Bin icon and click 'Open.' You can also double-click on it.
Step 2: Locate the missing files that you want to recover.
Step 3: Right-click on the file and select Restore. The file will be restored to its original location.
Part 3: How to Recover Data from the Recycle Bin After Empty
Either you have emptied the recycle bin or the data got lost due to automatic deletion after 30 days, you might face issues in recovering the files. To recover important files, you need a data recovery tool. It is because Windows has no tool to recover permanently deleted files. When recovering the data, make sure to use a reliable tool. 
When choosing a data recovery tool, you must check the complexity level. The software should be easy to use, provide quick scanning, and offer data security and efficient recovery. 
One such tool that has all these features is Wondershare Recoverit. This software has been awarded 335 patented technology and uses advanced data recovery technology to recover lost data efficiently.
Features
The tool offers the highest recovery rate of 95%.

Recoverit supports all files and file systems. These include FAT, HFS+, NTFS, APFS, etc.

It can recover data from almost all storage devices like PC, SSD, cameras, camcorders, dashcams, etc.

The tool can recover data in 1000+ formats and 500+ scenarios.

With advanced encryption techniques, the software ensures that customer privacy is not hampered.
Step-by-step process to recover deleted files from recycle bin
Start by launching the software. On the window, click 'Recycle bin .'It is present under the 'Quick Access option.
Step 2: Scan
The next step is scanning the recycle bin for lost files. There are two scan types. The all-around scan runs automatically and retrieves the lost files.
If you cannot locate the files you are looking for, you can go for the Deep Scan option. This option helps to conduct a deep scan and recover more files that might be left out.
Step 3:  Preview and Recover 
After the recovered files are listed, you can preview them in three forms list, icon, and detail. To locate the files easily, you can also use filters. After selecting the files, hit the 'Recover' option.
Save the retrieved files to a new location to prevent overwriting.
Pros:
Free trial option to check out the efficiency.

Easy to use interface.

Quick data scanning and recovery.
Cons:
A paid subscription is necessary to avail of advanced features.
Conclusion
No one wants to be in a critical situation of losing important data. However, there is no need to worry if this unfortunate situation comes. There are advanced data recovery tools like Wondershare Recoverit, using which you can easily recover lost data. This award-winning tool has an easy-to-use interface and innovative technology which allows you to recover lost files from recycle bin in 3 steps.
Subscribe to Our Latest Newsletter
To Read Our Exclusive Content, Sign up Now.
$5/Monthly, $50/Yearly