How to Play Zombies On Call Of Duty Mobile [Complete Guide]
Listen to the Podcast:
Zombies mode has been a staple of Call of Duty games since its introduction in World at War. Here we are in the year 2020, and thanks to Call of Duty Mobile Zombies, you can kill zombies wherever you happen to be. We'll discuss how to play zombies on COD Mobile.
The popular Zombies mode from the main Call of Duty games is also available in the mobile version, called CoD: Mobile. Currently marketed under the moniker "Undead Siege," Players spend five days and nights on an island map fending off waves of zombies. Stay vigilant because these zombies could attack from any direction.
How to Play Zombies on COD Mobile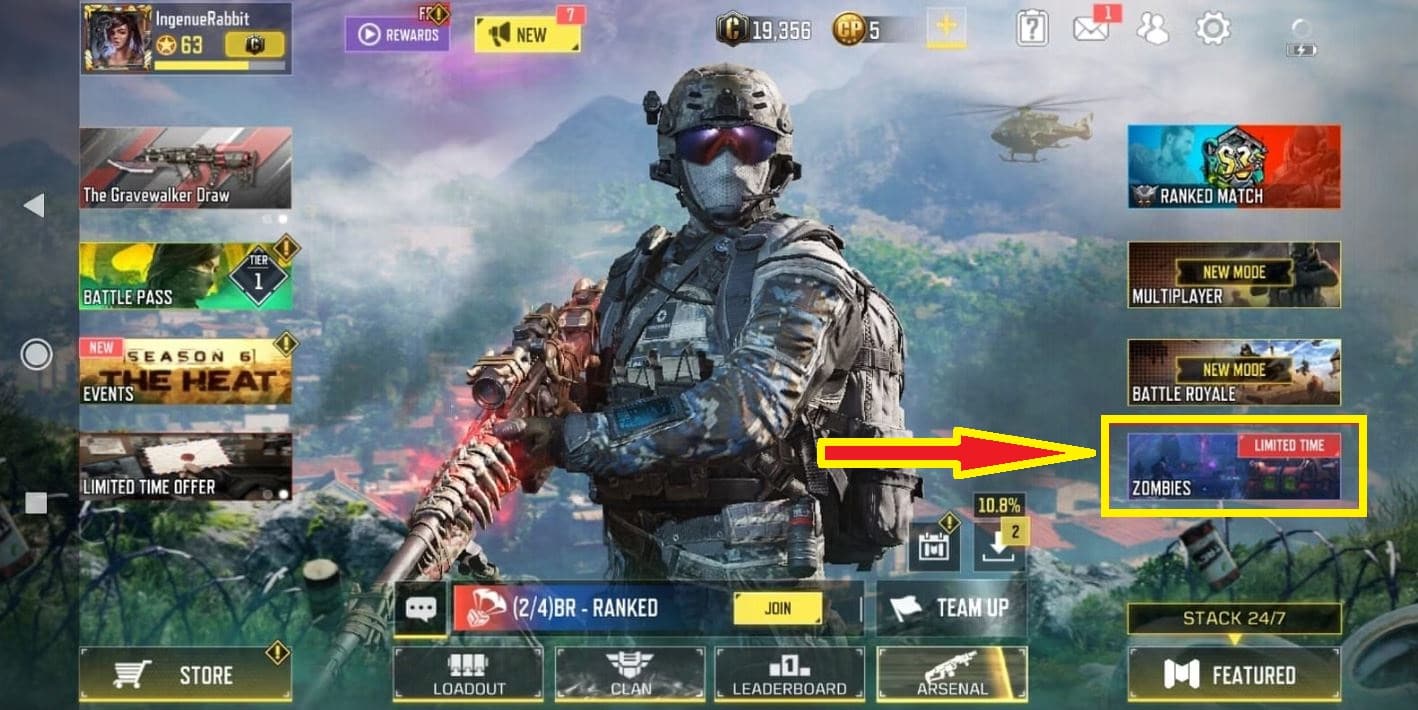 In order to play the Undead Siege mode in Call of Duty: Mobile, players must first obtain the necessary files from the game's servers. This includes the Undead Siege game mode, map, and everything else that goes into it.
Even if you downloaded this game mode, you can't always play it. The developers bring it back at different times, so if you want to play it, you should always listen to the official announcements about when it will be back.
Go to the right side of the Multiplayer menu and click on the Events tab to see if the game mode is available. Click "Featured," and then look for "Undead Siege" there. If it's there, the game mode is available. When you click it, you'll be put into a match with three other players who will be your teammates.
Can You Play Zombies by Solo on Call of Duty: Mobile?
On Call of Duty Mobile, you can't play Zombies alone, so you must start looking for a game with friends or matchmaking publicly.
We're sorry to have to tell Call of Duty Mobile Zombies fans some bad news this time. But don't forget to come back to us for more guides, news, and reviews about all kinds of video games.
Call of Duty Undead Siege Mobile Configuration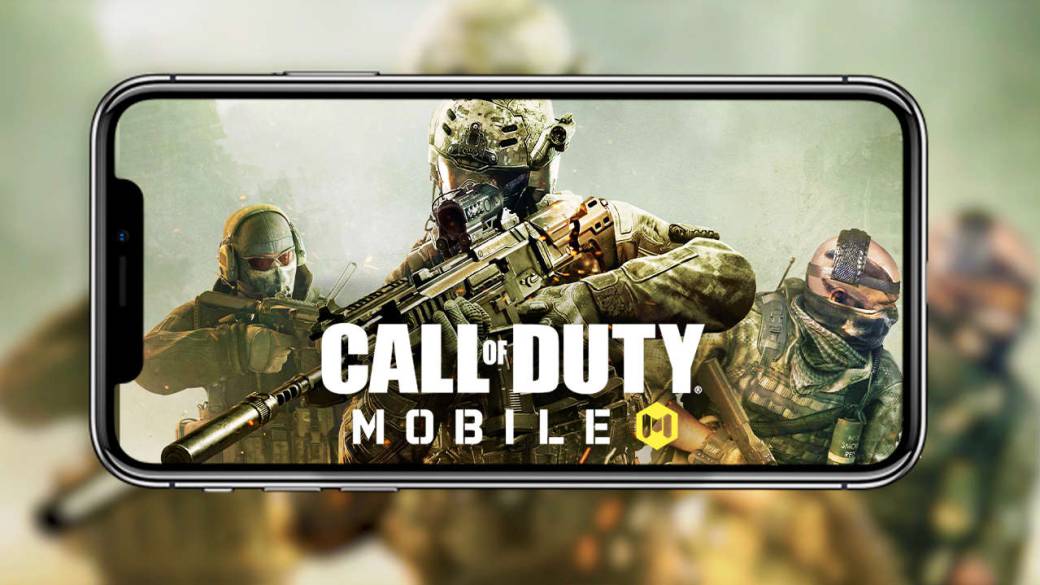 Call of Duty: Undead Siege Mobile is a game that Activision and Tencent Games developed. It combines the famous Call of Duty franchise with a thrilling zombie survival mode. Players should make sure their computers can run the game smoothly by checking the game's system requirements.
Here are the recommended configurations for Call of Duty: Undead Siege Mobile:
Android Requirements
Operating System: Android 5.0 (Lollipop) or later
Processor: Qualcomm Snapdragon 625 or equivalent
RAM: 2 GB or more
GPU: Adreno 506 or equivalent
Storage: At least 3 GB of free storage space
iOS Requirements
Operating System: iOS 11 or later
Compatible Devices: iPhone 6s or later, iPad Air 2 or later, iPad mini 4 or later, iPod touch (7th generation) or later
Storage: At least 3 GB of free storage space
The game will not function on your mobile device unless you meet these minimum specifications. In order to get the most out of your gaming experience, upgrading your device's specs is a good idea. Additionally, ensure your device has a stable internet connection to enjoy online multiplayer features without lag or disconnection issues.
Related Reading: Best Games Available on iPhone This Year
Call of Duty: Undead Siege – Tips and Tricks
Although Undead Siege is already available, it may be helpful to be prepared with some strategies for players to enjoy the complete mobile game.
Always Explore During the Day
Due to the day/night nature of the Undead Siege runs, exploration is best done during the day. Do reconnaissance and stock up on weapons and supplies. Zombie attacks in the dark require forethought.
You can save time and energy by using island vehicles to travel to more distant locations, potentially containing better loot. Vehicle options for getting around the island include helicopters, trucks, motorcycles, and boats.
Protect and Make Strong your Control Center
Most of your efforts in Undead Siege will be directed from this hub. You must protect your outpost at all costs, as enemies like the Warden and Machine Gunner will stop at nothing to destroy it.
As a result, you and your team will have more time to concentrate on other matters, such as fending off more zombies or stockpiling more food and water.
Gather as Much Loot as You Can
It's important to stock up on food and water as soon as possible because the zombies will only get more powerful as the days go on. This gives you more room to maneuver as you ready yourself for the impending zombie attack; additionally, it's not a waste to have extra supplies on hand in case tougher zombies turn up.
Take a Close Look at Side Missions
The main goal of Undead Siege is to eliminate all of the zombies in the arena, but there are also optional side missions. These are crucial because completing them can net you a substantial amount of valuable loot. The optional tasks consist of the following:
Protecting Dempsey while he drives a truck stuffed with Aether Crystals and keeping the zombies at bay.
Eliminating a major Aether Crystal that is the source of infection.
Successfully eliminating the Battle Royale's Butcher Boss.
Cerberus is fed by luring zombies into a circle in front of it, where they are then slaughtered.
These side missions have the potential to net you useful loot, weapons, ammunition, and turret components. Even if you and your team are unable to finish a side mission, you will still be awarded prizes.
Related Read: Check out All the PUBG Alternatives.
Communicate With Your Teammates
This is a team sport, so constant communication with your teammates is crucial. You can't just walk into the lobby for Undead Siege without a team in tow, and that team should probably be made up of people you know or people you've played with recently in other game modes. Undead Siege takes place primarily at night, so effective communication is especially important when it's more difficult to see detail than usual.
Final Words on COD Mobile: The Zombie (Undead Seige)
COD Mobile players can expect to get about 25 exclusive rewards from the Undead Siege game mode. Weapons and character skins are some of these rewards. Do tasks in the new Undead Siege mode, Multiplayer, and Battle Royale to earn irradiated ore and regular ore, which are mined for the valuable Aether. Play Undead Siege to get the most Aether and rewards like the FR.556—Undead Watcher and a Zombified Edward Richtofen Operator Skin that will be released later in Season 6.
Subscribe to Our Latest Newsletter
To Read Our Exclusive Content, Sign up Now.
$5/Monthly, $50/Yearly