How to Measure and Improve Brand Awareness?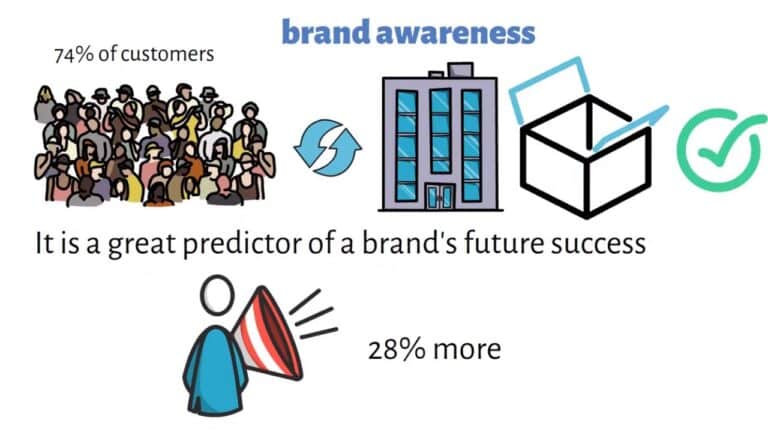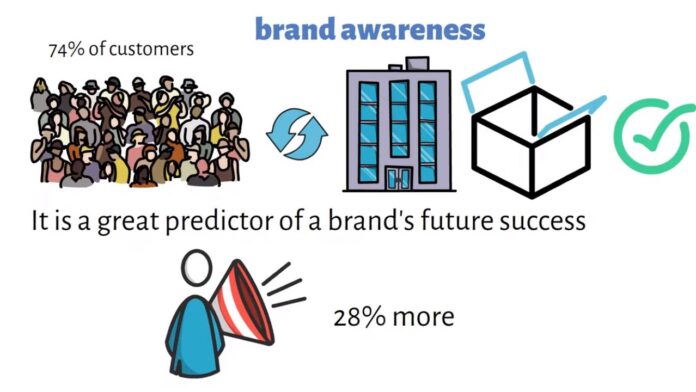 Brand awareness is incredibly powerful for growing your business. When customers are more aware of your brand, they're more likely to turn to you for purchases, they're more likely to trust you, and they're more likely to stay loyal to you. 
The trouble is, brand awareness is hard to measure and can be hard to improve.
So how do you do it?
The Basics of Brand Awareness
Brand awareness is a relative measure of how familiar people are with your brand – and how often they think about it. If nobody on the planet even knows your brand exists, your brand awareness will be practically nothing. If most people are familiar with the brand name, and you have a significant, loyal audience that engages with your brand regularly, your brand awareness is about as high as it can be.
Brand awareness is a good thing for your business. When more people are aware of your brand, more people are going to spend money with your brand, your existing customers are going to be more loyal, and you'll ultimately make bigger profits.
How to Measure Brand Awareness?
There is no single metric that can totally encapsulate the dynamics of brand awareness. However, you can get a feel for your brand awareness by measuring several different metrics across a multitude of different channels. 
For example, Share of Voice, or SOV, can measure how visible your brand is compared to your competitors. Net Promoter Score, or NPS, attempts to quantify how likely it is for a person to recommend your brand to other people they know.
You can pull these metrics, and a wide variety of others, with strategies like the following:
Surveys.

The most straightforward way to pursue brand awareness measurement is through surveys. Issue surveys to customers, followers, and people who aren't even aware of you, ask a few short questions, and aggregate the data to generate a conclusion about the group. For example, when asked, can most people identify your brand name or your logo? Among your existing customers, how many people are deeply familiar with your brand and how many are likely to recommend it to others?

Social listening.

You should also pursue social listening, the art of monitoring social media for mentions of your brand. How many people are talking about your brand on social media? What is their disposition like?

Branded search statistics.

Similarly, you can review branded search statistics. How many people are conducting organic searches for your brand name, specifically, or products and services that are uniquely tied to your brand? As brand awareness grows, so should your branded search statistics.

Direct traffic. You'll also want to look at direct traffic. By definition, people are only going to directly visit your site if they're already aware of your brand. Referral traffic, social traffic, organic traffic, and other sources of traffic are valuable, but they don't always reflect brand awareness.
Backlink analysis.

Consider looking at a backlink analysis as well. How many backlinks is your company generating? Where are these backlinks being built? Who's linking to your work and why are they doing it?
Remember, there's no single metric or strategy that can give you a complete and universally reliable picture of your brand awareness. You must attack this problem from multiple different angles to gain a better understanding.
How to Improve Brand Awareness?
These are some of your best strategies for improving brand awareness:
Stay authentic.

First, make sure you continue to follow consistent brand standards. Your brand needs to be authentic and consistent across channels, or else there won't be much of a brand for people to be aware of.

Serve your customers well.

Next, go above and beyond for your customers. If you continually provide excellent products and services, people are going to be much more likely to remember your brand and recommend it to other people.

Promote your best work.

When you develop good pieces of content or achieve something noteworthy in your industry, promote those examples of excellent work. Make sure as many people as possible get to see what your brand is capable of – especially people in your target demographics.

Double down on your marketing and advertising strategies.

Analyze your marketing and advertising strategies to figure out which of your tactics are most effective. Which tactics make people remember your brand? Highlight those success stories and double down on investing in them.

Socially connect.

Finally, make it a point to socially connect with others. Get involved in social media discussions relevant to your industry, reach out to other businesses and individuals, and answer any questions that come your way.

Encourage sharing.

Social sharing is highly beneficial

for your brand. It's a way of cementing your brand in the mind of the sharer, while simultaneously introducing it to their followers and friends. Accordingly, you should optimize your content marketing and social media marketing strategies for sharing. Use contests, user generated content, and pieces of content optimized to be shareable to accomplish this.
With higher brand awareness, and better brand consumer relationships overall, your business stands to benefit indefinitely. More people are going to seek out your company over your competitors, people are going to spend more money with your brand, and they'll be much more likely to stay loyal to your brand in the future.
Subscribe to Our Latest Newsletter
To Read Our Exclusive Content, Sign up Now.
$5/Monthly, $50/Yearly