How to Download YouTube Playlist in 2023 [Complete Guide]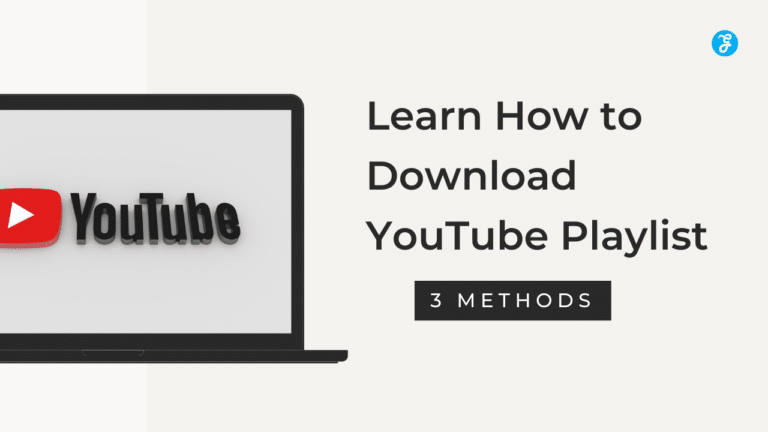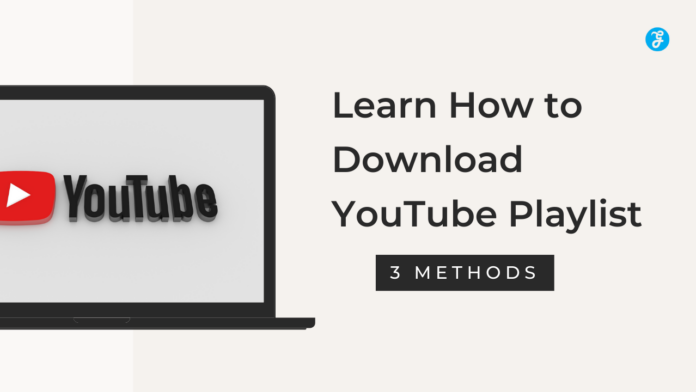 The YouTube playlist is an incredibly handy and valuable tool for users of YouTube, providing the ability to merge numerous videos into a single list. This simplifies the process of organizing and controlling your preferred YouTube videos. However, have you ever wondered about how to download YouTube Playlist in 2023?
If you're searching for a method to download an entire YouTube playlist, you've arrived at the correct destination. In this blog post, we will lead you through various methods for downloading YouTube playlists, enabling you to relish your favorite videos even without a network.
You will find step-by-step tutorials about how to download YouTube playlists in the following content. We will cover you three methods for your selection.
How to Download YouTube Playlist Fast in 2023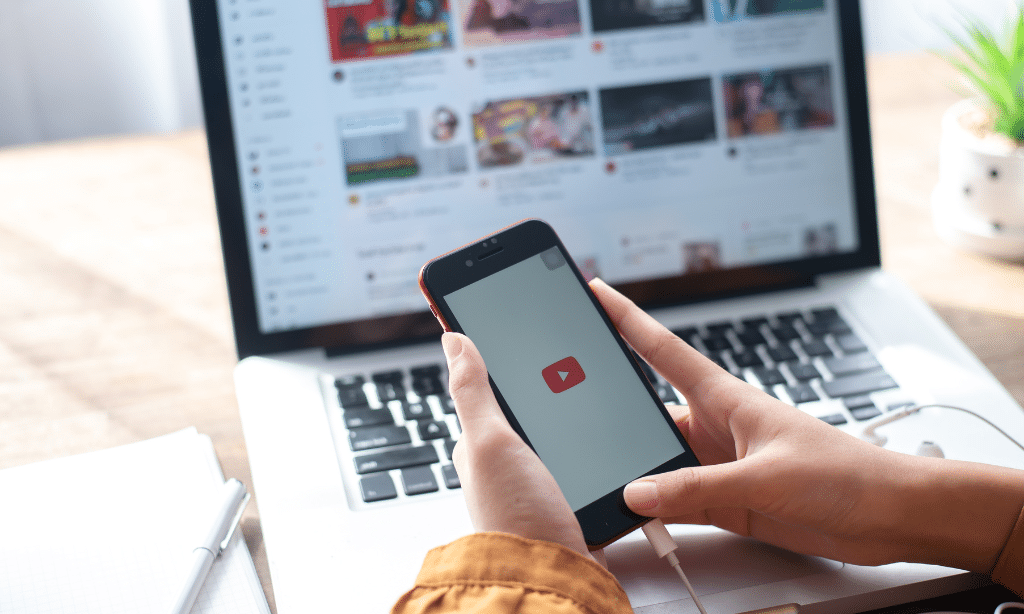 Here we'll be adding 3 easiest methods to download a YouTube playlist in 2023
Method 1: Download YouTube Playlist on Windows and Mac with SurFast Video Downloader
SurFast Video Downloader is a comprehensive video downloader that includes a convenient built-in YouTube playlist downloader. With SurFast Video Downloader, you can effortlessly and hassle-free download entire YouTube playlists.
This versatile tool supports 8K video downloads, ensuring you can obtain your preferred YouTube playlists in the highest quality and resolution available. Not only can SurFast Video Downloader save YouTube playlists as MP4 or WebM files, but it also offers the ability to convert playlists to MP3 or WAV formats, catering to your diverse audio and video downloading requirements. Whether you aim to download videos from YouTube playlists for offline viewing or extract music for offline playback, SurFast Video Downloader is your go-to choice.
Now, let's delve into how to effectively utilize SurFast Video to download YouTube playlists.
Install SurFast Video Downloader on your PC from its official website.

Go to YouTube and search the YouTube playlist you want to download. Copy its URL.

Go back to launch SurFast Video Downloader and paste the URL. 

SurFast Video Downloader will parse the playlist URL. After that, you will get a popup, where you can set the format and quality you want to download for the content. 

Click Download to start downloading the playlist. You just need to wait for the downloading to complete.
Method 2: Download YouTube Playlist Online with YouTubePlaylist.cc 
YouTubePlaylist.cc is an online YouTube playlist downloader that eliminates the need for installation, requiring login only. The tool allows you to download selected or all videos from a YouTube playlist. You can download video quality in high quality up to 4k using this playlist downloader. All downloaded videos will be conveniently packaged in a zip file.
It is worth noting that YouTubePlaylist.cc is specifically designed for YouTube playlists with video durations not exceeding 30 minutes. If there are videos longer than 30 minutes in the playlist, you need to use SurFast Video Downloader. 
Go to YouTubePlaylist.cc on a browser on your device.

Copy the link to the YouTube playlist you want to download.

Paste the YouTube playlist's URL to this online YouTube playlist downloader and hit the

Enter

key.

Select videos you want to download or select all at once. Then configure the download setting (format and quality) in the bottom right corner. 

Then click

Download as Zip

to save videos in the YouTube playlist. 
Method 3: Download YouTube Playlist via 4K Video Downloader
Another method you can try is to use a 4K Video Downloader. The tool lets you download YouTube playlists on Windows, macOS, and Linux. It allows you to download 1 YouTube playlist at one time. If you are using the free version, you can download up to 10 videos in total. The tool can also be used to download YouTube videos to MP3 or MP4.
Install 4K Video Downloader on your computer and launch it.

Copy the YouTube playlist URL and go back to the playlist downloader.

4K Video Downloader will parse the URL automatically and provide you with a Windows to select the video quality and format to download. 

After finishing your settings, click "Download" to download the YouTube playlist.
Extra Tips: Download YouTube Playlist with YouTube Premium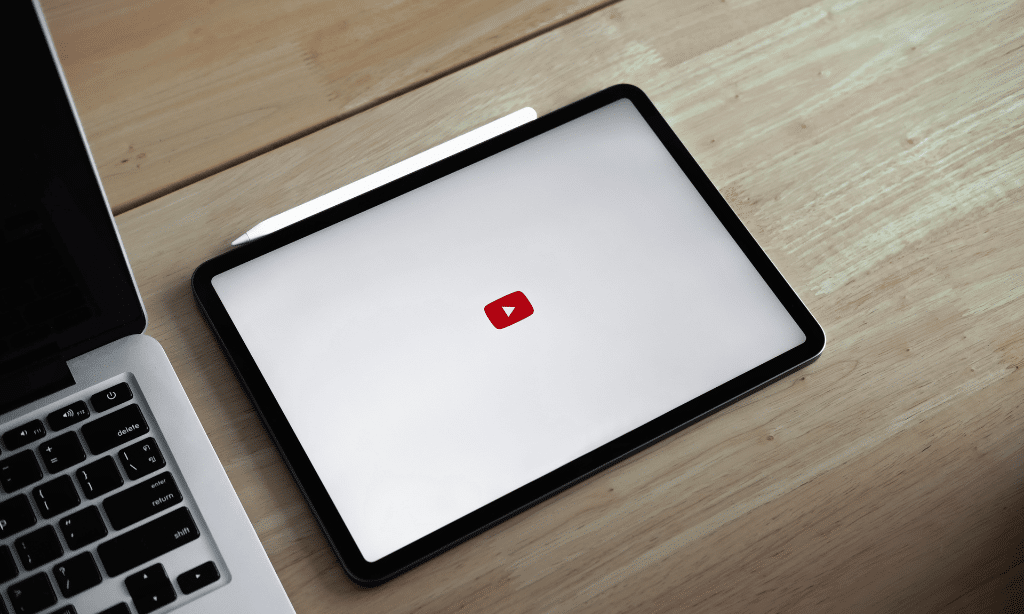 If you want to watch YouTube videos offline only and don't want to keep a copy on your 0
you can download all available videos on YouTube and watch them offline within 30 days. 
Make sure you have logged in to YouTube on your mobile using a YouTube Premium account. 

Find the YouTube playlist you want to download and unfold the playlist. 

You will see a download icon here. Tap on the icon to save all videos in the playlist. 

Then you can go to Library – Downloads to find the downloaded YouTube playlist here.
Pros and Cons of Downloading a YouTube Playlist Fast in 2023
Now we'll explore the pros and cons of downloading YouTube playlists in 2023.
Pros
Offline Viewing: One of the most significant advantages of downloading YouTube playlists is the ability to watch videos offline. This is particularly useful for those times when you don't have access to a stable internet connection, such as during travel or in remote areas.

No Buffering: When you download videos from a playlist, you eliminate buffering issues. You can enjoy uninterrupted playback without waiting for videos to load, making for a seamless viewing experience.

Content Preservation: Downloading a YouTube playlist ensures that you have a copy of the videos you love. This can be especially valuable for content creators who want to archive their work or for viewers who want to save content that might be removed from the platform.

Curate Personal Collections: Downloading playlists allows you to curate your own collections of videos tailored to your interests. You can create themed playlists for various occasions or educational purposes.

Flexible Viewing: You can watch downloaded videos on a variety of devices, from smartphones and tablets to laptops and smart TVs, without the need for an internet connection.
Cons
Legal and Ethical Considerations: Downloading YouTube content without permission can raise legal and ethical questions. While there are many legitimate use cases for downloading videos, it's important to respect copyright and YouTube's terms of service.

Quality Loss: Depending on the method and tool used to download videos, there may be a loss in video and audio quality. This can be particularly noticeable with lower-quality downloads, such as those in standard definition.

Limited to Personal Use: Downloaded videos are typically intended for personal use and may not be suitable for redistribution or commercial purposes. Sharing downloaded content without proper authorization can lead to copyright violations.

Potential for Malware: When using third-party software or online services to download YouTube playlists, there's a risk of encountering malware or malicious websites. It's crucial to choose reputable tools and sources.

Updates Required: YouTube frequently updates its platform and may change the way videos are streamed or protected. Downloading tools may require updates to stay functional, which can be inconvenient.
Read Also: How to download audio from YouTube
Takeaway
Downloading YouTube playlists in 2023 offers numerous benefits, including offline viewing, content preservation, and flexible access. These are the 4 ways that enable you to download YouTube playlists for offline watching.
However, it's essential to be aware of legal and ethical considerations, potential quality loss, and the limitations on the use of downloaded content. Users should exercise caution, choose reliable downloading methods, and respect copyright laws and YouTube's terms of service to enjoy the advantages of offline viewing without infringing on others' rights.