From Captain to Coach: How Rahul Dravid Shaped India's Road to Cricket World Cup Glory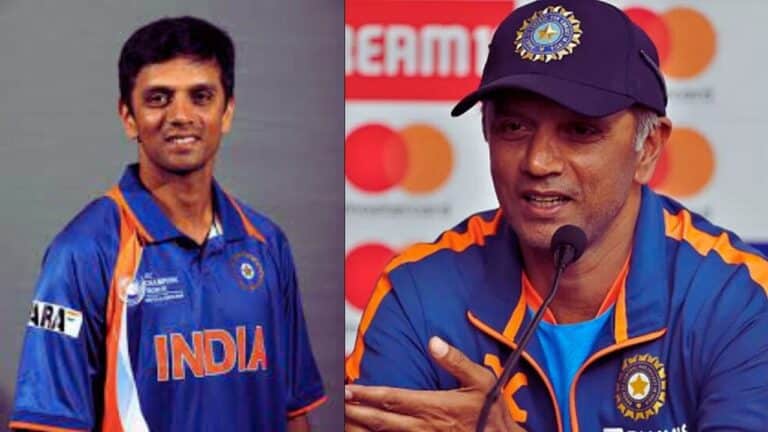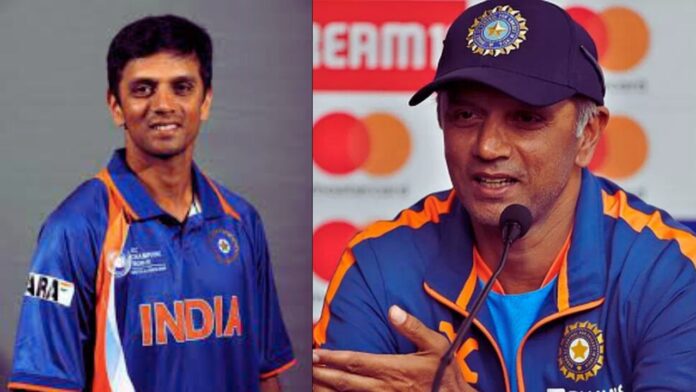 After a legendary playing career spanning over 15 years, Rahul Dravid began his coaching journey in 2016 when he was appointed as the head coach of the Indian under-19 and 'A' teams. This was a position far removed from the glitz and glamour of the national side, but Dravid immersed himself fully. He honed the skills of the many promising young talents in the pool and instilled in them the trademark steel and patience he was known for as a player. His efforts paid off as he led the under-19 side to the final of the 2016 World Cup, losing narrowly to the West Indies. Though his team fell short, Dravid's exceptional eye for spotting talent and his ability to build a cohesive unit were evident from the very beginning.
Shaping Future Stars at the NCA 
After spending over 3 years nurturing talent at the junior level, Dravid was appointed Director of the National Cricket Academy (NCA) in 2019, the premier center in India established to train cricketers. At the NCA, Dravid mentored the next generation of Indian cricket stars on various aspects of the game, including physical fitness, mental preparation, and technical nuances. He helped players recover from injuries through tailored rehab programs. The importance of the NCA increased as grueling back-to-back international tours meant senior team players spent very little time playing domestic cricket. Dravid ensured they could regain match fitness or recover from injuries at the NCA before national comebacks. Many of the current senior team members, including captain Rohit Sharma and star batters Virat Kohli and KL Rahul, were all nurtured by Dravid during their stints at the NCA.
Baptism by Fire as Head Coach 
Dravid took over the coaching reigns of the senior Indian team in late 2021, amidst great turmoil and upheaval. Virat Kohli had just stepped down from the captaincy after a tense public fallout with the board. The team was in transition and struggling to win ICC tournaments, with the last major title coming way back in 2013. Expectations were high, as Dravid was seen as a pioneering batsman who had a cerebral approach to the game. However, things did not begin smoothly as India lost their first Test and ODI series under Dravid. He was subjected to intense scrutiny and criticism over team selections and tactics. But Dravid simply trusted his processes. He backed new talents like Venkatesh Iyer and Deepak Chahar, ignoring calls to discard them after failures. He invested heavily in developing a fearsome pace bowling unit for all conditions. When KL Rahul's form dipped, Dravid backed him and is now reaping the rewards of Rahul's resurgence. Shreyas Iyer also persisted and has become a world-class number 4 batter.
Keeping Eyes on the Prize: World Cup Glory 
While results didn't always go India's way, Dravid focused on the bigger picture as he knew that the ODI World Cup would be held in India in late 2023. He had to experiment with different player combinations and be ready to accept defeats in pursuit of getting the perfect team composition and approach before the flagship tournament. Dravid's planning was immaculate as India headed into the World Cup on the back of a memorable Asia Cup win that included demolishing arch-rivals Pakistan twice. In the World Cup, India have remained undefeated, playing fearless and intelligent cricket under new captain Rohit Sharma, another batsman whose career has been influenced by Dravid's mentorship. The bowling, with a dream pace quartet of Bumrah, Shami, Siraj, and Thakur, has fired consistently. Young talents like Gill have slotted in perfectly to form a dynamic batting order. India now find themselves in a third World Cup final under Dravid, first as a player in 2003, then as captain in 2007, and now as the head coach in 2023. Both his previous final appearances ended in agony after India succumbed meekly to mighty Australia on both occasions. This time, with a world-class, well-drilled unit under his wing, Dravid has the chance to exorcise those ghosts of the past as he stands on the cup of history—one win away from the elusive World Cup trophy that fate denied him repeatedly as a player. For Indian cricket, there could not be a more apt candidate to deliver this holy grail.
The Architect Scripting a Revolution 
While many see Dravid's imminent World Cup triumph as a fitting culmination to his personal journey, in many ways, this is just the beginning for the visionary head coach. Dravid's influence extends far beyond just the senior team's inspiring performances. By taking up coaching roles at the grassroots level, he has created a pipeline of talent ready for national duty. Youngsters now have a path where they can be nurtured and mentored by Dravid from their teens to eventually achieving India colors. He has changed the very fabric of how players are groomed and brought into the senior team. The benefits of having him at the helm of India's coaching system are already visible, with most players having played under him at the U19 or A team level. Going forward, Dravid's vision and passion for creating bench strength and continuity will only strengthen Indian cricket further. Most of the current stalwarts will be phased out in the coming years, but India's future is safe in the hands of the man fondly known as 'The Wall'. Rahul Dravid's stamp on Indian cricket will not be defined by trophies and wins alone. Because his true lasting legacy will be the processes, planning, and developmental structure that he has installed at the very foundation. He has quietly and diligently put the pieces in place for India to achieve sustainable excellence. The Wall has now become The Architect, scripting a revolution that will fortify Indian cricket for generations to come.