10 High Potential Stocks Predicted to Soar by 1000 Percent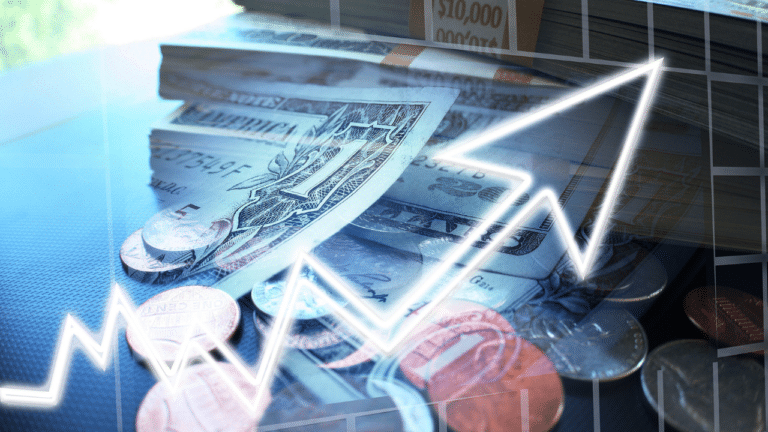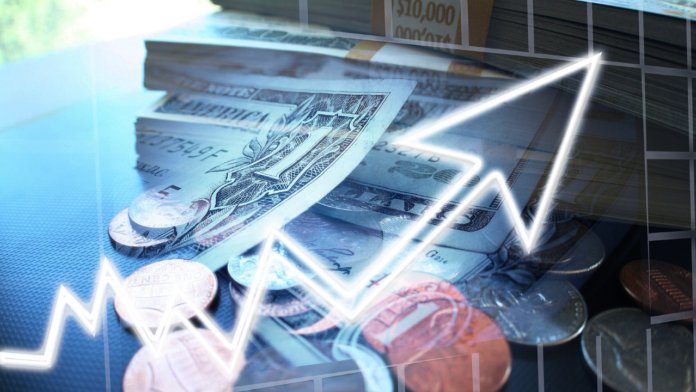 This article'll dive into an exciting list of 10 high potential stocks that could soar by 1,000 percent. If you're keen on discovering more such high-growth prospects.
If we break it down, there are essentially two strategies to generate wealth from stock market investments. The first strategy involves a good deal of luck, where you might strike it rich quickly by betting on speculative stocks. However, this approach rarely yields sustainable returns and can wipe out all your gains overnight. Simply put, speculation doesn't always hold up against market trials, and it's impossible to strike gold every single time.
The second, more reliable strategy to build wealth from stock investments is to adhere to time-tested investment principles. Among these principles is the good old "buy and hold" approach of investing in solid stocks. An insightful document titled "IS BUY AND HOLD DEAD? NOT SO FAST" by Brock Gearhart and Mary Ann Greenwood from Greenwood & Associates presents an interesting chart.
This chart showcases the 20-year simple moving average of stock market returns from 1950 to 2008. Their analysis suggests that long-term investors who can look beyond annual returns stand to benefit from the fact that, over the long haul, financial markets tend to ascend.
This brings us to an essential point. When you invest in solid, high-performing businesses that possess long-term growth catalysts and intend to hold onto these stocks for decades, gaining over 1000% returns does not seem speculative or far-fetched.
In fact, within the Russell 1,000, 33 companies achieved over 1000% gains between April 2013 and April 2023. This impressive list of 'ten-baggers' includes renowned names such as Nvidia (NVDA), Tesla (TSLA), Plug Power (PLUG), AMD (AMD), Enphase Energy (ENPH), and Broadcom (AVGO).
10 High Potential Stocks Stocks that Will Go Up 1000 Percent
Below, we have listed 10 high potential stocks that will increase by 1000 percent!
1. Microsoft Corporation (NASDAQ: MSFT)
Number of Hedge Fund Holders: 289
Microsoft Corporation (Ticker: MSFT) holds significant potential to multiply its present value by ten times over the next decade. This bold prediction primarily stems from the rapid and significant strides the tech giant is making in Artificial Intelligence (AI). The company's collaboration with OpenAI and its strategic integration of AI into its suite of software products could act as key drivers of its upward trajectory. Add to this mix the rejuvenation of the Bing search engine and the company's ambitious plans for cloud expansion, and the future certainly looks promising for Microsoft's stock.
Microsoft Corporation is currently the most sought-after stock among the 943 hedge funds in their database. A standout stakeholder of Microsoft is TCI Fund Management, helmed by Chris Hohn, which holds an impressive $4.4 billion stake in the company. As such, it appears that Microsoft's stock has garnered widespread interest and hefty investments from leading hedge funds.
2. Meta Platforms, Inc. (NASDAQ: META)
Number of Hedge Fund Holders: 220
The pace of innovation and diversification at Meta Platforms, Inc. (Ticker: META) is truly staggering. As we look to the future, Meta is shaping into an investment that could deliver consistent, if somewhat gradual, returns over the next decade. Meta's hefty investments in fields such as AI, VR and the development of new social media platforms are key to this growth trajectory. Coupled with the company's prevailing industry dominance, these factors could yield significant gains in the long term.
According to data tracked by Stocks Reporter, as of Q1 2023, Meta was held by 220 hedge funds. The company's most significant investor during this period was Philippe Laffont's Coatue Management, which boasts a substantial $1.71 billion stake.
It's also worth noting that ClearBridge Large Cap Value Strategy, in their Q1 2023 investor letter, shared some insightful commentary about Meta. It seems the company's steady expansion and diversification strategies have caught the attention of hedge funds and sparked discussions among key market players.
3. NVIDIA Corporation (NASDAQ: NVDA)
Number of Hedge Fund Holders: 132
Based on a wealth of credible media sources and websites, NVIDIA Corporation's (Ticker: NVDA) shares could potentially skyrocket to ten times their present value, primarily driven by the company's prowess in AI technology. As it stands, NVIDIA is practically peerless in creating chips for generative AI applications. While some pundits argue that NVIDIA may have already peaked, a contingent of savvy investors believes the company still has a considerable runway for growth.
Anthony Scaramucci, the founder of SkyBridge Capital, recently expressed his view on NVIDIA's valuation. While acknowledging that the company may be overvalued, he remained optimistic about its long-term prospects. He advised that holding NVIDIA stocks for the next 15 years would yield satisfactory returns.
Hedge funds, too, have been increasing their stakes in NVIDIA earlier this year, signaling their confidence in the company's future. By Q1 2023, NVIDIA's shares were held by 132 hedge funds, marking an increase from 106 hedge funds at the end of Q4 2022. It seems the tech company's upward trajectory in the stock market, and promising future in AI continue to capture the attention of institutional investors.
4. Apple Inc. (NASDAQ: AAPL)
Number of Hedge Fund Holders: 131
Apple Inc. (Ticker: AAPL), revered as the tech sector's most valuable player, continually demonstrates its industry leadership through constant innovation and unique product offerings. Each time market spectators suspect Apple has reached its zenith, the company surprises everyone with a comeback, enhancing its user base by releasing top-notch products.
Apple's unrivaled position in the smartphone sector, its substantial growth in software and services, and its investments in media and content, as well as AI and VR, could conceivably drive its stock to grow tenfold over the next decade or two. That's why many media sources we've referenced tag Apple as a potential 'ten-bagger' stock.
Stock Market's database, which tracks 943 hedge funds, indicates that as of Q1's end, 131 hedge funds held stakes in Apple. Notably, the most substantial stakeholder in Apple was none other than Warren Buffett's Berkshire Hathaway, with a whopping $151 billion invested in the company.
In the second quarter of 2023, Manole Capital Management commented on Apple in its investor letter. This underlines that the tech giant continues to be a subject of keen interest and discussion among leading investment management firms.
5. Tesla Inc. (NASDAQ: TSLA)
Number of Hedge Fund Holders: 82
There's a bustling community of analysts and experts who firmly believe that Tesla Inc.'s (Ticker: TSLA) stock has the potential to see an impressive 1000% surge or even more in the upcoming years. Among the most notable Tesla bulls is Cathie Wood, who forecasts that Tesla's share price could soar to a staggering $3000 by 2025. To put that into perspective, as of July 8, Tesla's stock is trading at $274. If the company's shares rise to the $3000 mark, that would represent a nearly 995% increase.
Tesla's shares recently experienced a significant boost following the company's release of robust delivery numbers for June.
By the end of Q1 2023, the Stocks database revealed that 82 hedge funds held stakes in Tesla. The company's most prominent hedge fund stakeholder is D E Shaw, which commands a hefty $1.3 billion stake in Tesla. This shows that the electric vehicle company's promising future and performance continue to attract the attention of institutional investors.
6. Malibu Boats Inc. (NASDAQ: MBUU)
Number of Hedge Fund Holders: 15
Wall Street Zen boasts a nifty 'ten-bagger' stock screener, which cleverly identifies stocks with the potential to grow tenfold by applying a set of conditions based on earnings growth, industry price-earnings ratio compared to the company's PE ratio, and a variety of other factors. Currently, Malibu Boats Inc. (Ticker: MBUU) stands out as the top stock identified by this screener, boasting the highest "Zen Score."
In recent news, Malibu Boats posted its results for the third fiscal quarter in May. The company's adjusted EPS clocked in at $2.59 during this period, exceeding estimates by $0.25. Additionally, the company's revenue surged 8.9% year over year to reach $375.1 million, surpassing estimates by a significant $31.92 million.
Which tracks hedge funds' stakes, indicated that 15 hedge funds held positions in Malibu Boats at the end of the first quarter of 2023. The company's most substantial stakeholder was Shellback Capital, led by Doug Gordon, Jon Hilsabeck, and Don Jabro, with an impressive $11.2 million stake. Malibu Boats continues to catch the eye of savvy investors with its promising performance.
7. Atara Biotherapeutics Inc. (NASDAQ: ATRA)
Number of Hedge Fund Holders: 14
Atara Biotherapeutics Inc. (NASDAQ: ATRA) is a key player in multiple sclerosis, a market anticipated to balloon to an impressive $34 billion by 2031. Atara's phase 2 EMBOLD study is in the pipeline, with results eagerly awaited in October 2023.
John Newman, an analyst at Canaccord Genuity, sees a golden opportunity with Atara. He's set an ambitious price target of $20.98 for Atara's stock, which suggests a whopping potential surge of over 1000% from its current position.
Hedge funds also seem to be showing confidence in Atara's prospects. Q1 2023 data reveals that 14 hedge funds have stakes in Atara Biotherapeutics. Notably, Lee Ainslie's Maverick Capital stands out as the most significant stakeholder, with an investment worth $18.24 million in the company.
8. Virgin Galactic Holdings, Inc. (NYSE: SPCE)
Number of Hedge Fund Holders: 12
As a pioneering venture in the space tourism sector, Virgin Galactic Holdings, Inc. (NYSE: SPCE) presents an exciting yet high-risk, high-reward investment opportunity. This company operates in an industry renowned for its formidable barriers to entry but with vast potential for profitable returns.
Recently, Virgin Galactic made headlines by kick-starting the era of space tourism with its first commercial flight carrying humans. It's just the beginning of a busy schedule for the company, which plans another launch in August and aims to commence monthly flights carrying paying passengers.
The demand for this unique experience appears to be soaring like Virgin Galactic's spaceships. Media reports indicate a substantial backlog of 800 customers, many of whom have already purchased tickets priced between $200,000 and $250,000. This hasn't stopped the company from raising the stakes and the prices – the cost of a seat on one of their future flights now stands at a whopping $450,000.
9. Applied Therapeutics, Inc. (NASDAQ: APLT)
Number of Hedge Fund Holders: 8
Applied Therapeutics, Inc. (NASDAQ: APLT), a clinical-stage biotech company, is on the radar of Wall Street analysts who see significant upside potential. Notably, in May, the company's drug AT-007 (govorestat), designed to treat Sorbitol Dehydrogenase (SORD) Deficiency, received orphan medicinal product designation from the European Medicines Agency (EMA).
When looking at potential growth, high-end analyst price estimates suggest that Applied Therapeutics, Inc. (NASDAQ: APLT) could see an increase of up to 1300%. It's also worth noting that the company has already attracted the attention of hedge funds. Eight hedge funds held stakes in Applied Therapeutics, Inc. (NASDAQ: APLT), with Fred Knoll's Knoll Capital Management holding the largest, valued at $2.8 million.
10. Mind Medicine (MindMed) Inc. (NASDAQ: MNMD)
Number of Hedge Fund Holders: 4
Mind Medicine (MindMed) Inc. (NASDAQ: MNMD), a biotech firm focusing on psychedelic medicine, currently qualifies as a penny stock. However, with the world's growing interest in the health and mental benefits of psychedelics, there's significant growth potential for this company. TipRanks data shows an average analyst price estimate for Mind Medicine (MindMed) Inc. (NASDAQ: MNMD) at $26, with a high-end estimate reaching $74, indicating promising potential gains.
In a recent interview, President Joe Biden's brother, Frank Biden, suggested that the President is very "open-minded about" psychedelic medications, which could bode well for companies like MindMed.
Subscribe to Our Latest Newsletter
To Read Our Exclusive Content, Sign up Now.
$5/Monthly, $50/Yearly