Genesis GV60 Review: Is It the Next Groundbreaking BEV?
Are you wondering what the Genesis GV60 electric SUV offers and want to find out if it's the right choice for you? We know how confusing it can be to make this decision, so we put together an in-depth Genesis GV60 Review.
In 2023, the Genesis GV60 debuted as a dedicated battery-electric vehicle (BEV) with many exciting features and updates.
Get all your questions answered here and decide whether it meets your needs! The Genesis GV60 has top-of-the-line safety features, advanced driver-assistance systems, and next-generation infotainment technology – read on to discover everything that makes it so impressive.
Content Highlights
The 2024 Genesis GV60 is a luxurious all-electric SUV with top-of-line safety features, advanced driver-assistance systems, and next-generation infotainment technology.
It has three trims with an EPA estimated range of up to 294 miles on a single charge with ultra-fast charging capabilities.
The GV60 includes regenerative braking, adjustable driving settings, and active air suspension for enhanced performance.
The manufacturer offers 8 years or 100,000 miles of warranty coverage on the battery and roadside assistance for electrical emergencies.
Overview of the 2024 Genesis GV60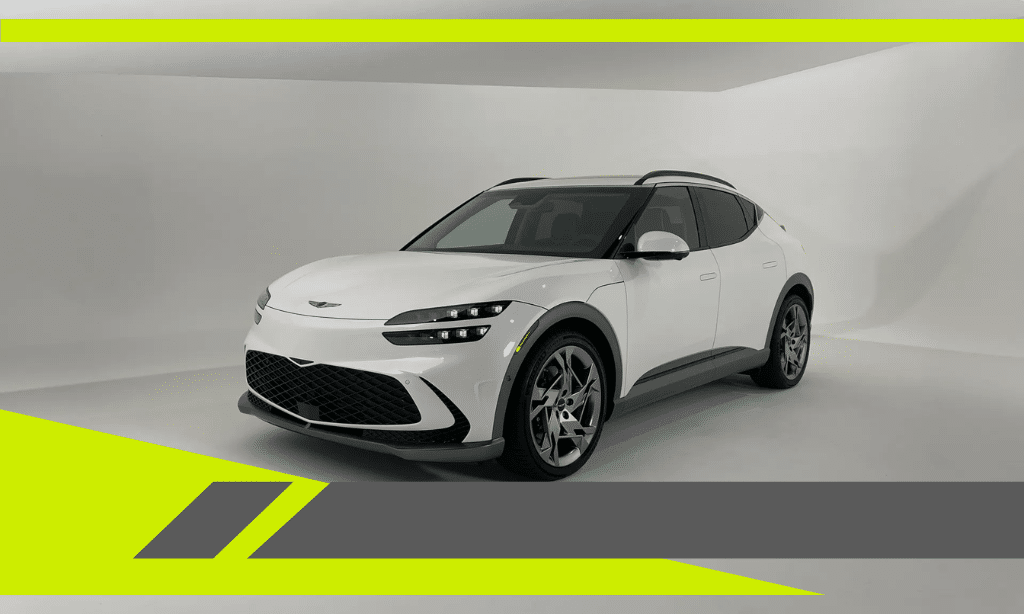 The 2024 Genesis GV60 is an all-electric luxury SUV that's the Korean brand's first dedicated battery-electric vehicle (BEV) model. This sleek, stylish EV stands out for its premium interior and fast charging capability and has much to offer those seeking modern electric mobility.
The GV60 builds on the foundation laid by its two cousins – the Hyundai Ioniq 5 and Kia EV6 models, sharing much of their powertrain technology but pushing things even further with added features such as autonomous driving assist systems.
It's available in two variants: Advanced and Performance, meaning that drivers can choose which option best suits their lifestyle needs while still getting to experience quick acceleration times from either version.
Comparison With Other Luxury Electric SUVs
The 2024 Genesis GV60, while an impressive electric SUV in its own right, does bear comparison to other offerings in the luxury electric SUV segment. To give you a clearer picture, here's an overview of how it stacks up against its competition.
| Factor | Genesis GV60 | Kia EV6 | Hyundai Ioniq 5 |
| --- | --- | --- | --- |
| Range | Lower than competitors | High | High |
| Interior Space | Smaller than some competitors | Spacious | Spacious |
| Pricing | Higher price point | Mid-range | Mid-range |
| Advantages | Luxury branding and features | Great range, value for money | Great range, value for money |
| Disadvantages | Lacks the range and interior space of some less pricey SUVs | Less brand prestige compared to Genesis | Less brand prestige compared to Genesis |
Table: Comparison Between Genesis GV60 and Other Top SUVs
The Genesis GV60 offers luxury and prestige. Still, it may not offer any significant advantage over comparable models from Kia or Hyundai, which offer greater range and interior space at a potentially more affordable price. Additionally, you can also read A Guide to Electric and Autonomous Vehicles.
Genesis GV60 Review: What's New for 2024?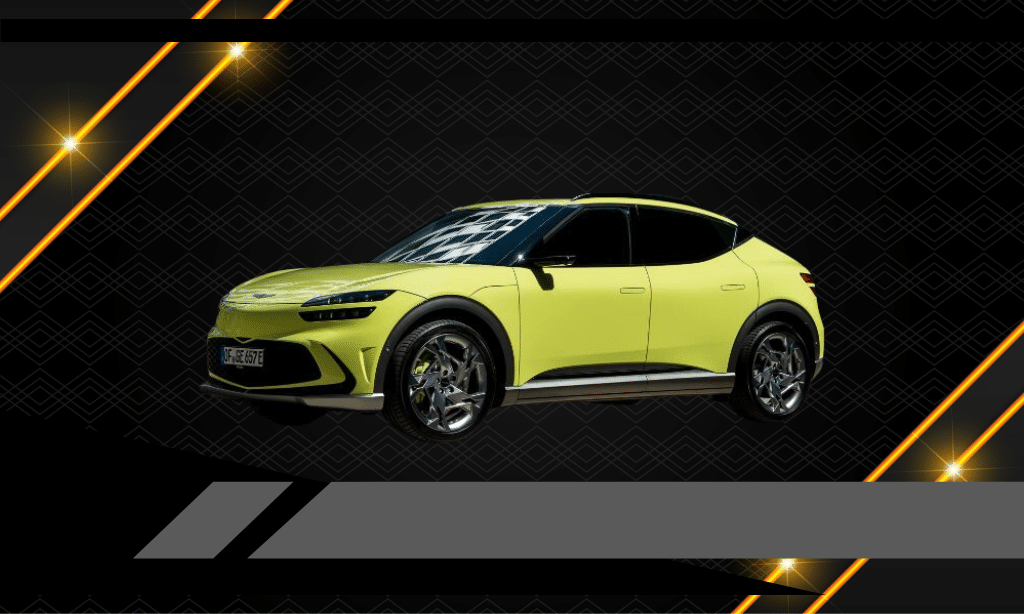 See what's new with the 2024 Genesis GV60, from innovative pricing and availability to its packed feature list – don't miss out on exploring this electric SUV's capabilities.
Pricing and Availability
The 2024 Genesis GV60 luxury electric SUV is available in three distinct models – Standard, Advanced, and Prestige. The starting price for the Standard model is $52,000 plus destination fees.
Moving up to the Advanced AWD model gives you more premium features, such as an extra 12.3-inch infotainment display with a hybrid touch interface for audio and climate control, starting at $52,000.
The top-of-the-line Prestige AWD comes with all the bells and whistles, including semi-autonomous driving options like Active Emergency Avoidance Assist (AEAA) and Hands-Free Assist Lane Keeping Assist (HLKA).
Latest Features and Updates
The 2024 Genesis GV60 has several updates that help it stand out from other electric luxury SUVs. Not only has the range improved by 16 miles, bringing its EPA estimate to 294 miles with a 77.4-kWh battery pack and dual electric motors, but it also features an integrated walk-in memory for the driver's seat as well as front passengers.
It comes packed with innovative features such as a digital key management system that allows you to access and control your vehicle via your smartphone, plus semi-autonomous driving technology designed to keep you safer on the road.
For enhanced performance in tight maneuvers or slippery roads, the motors come powered up with adjustable regenerative braking settings at each wheel. You can adjust them depending on how hard/soft you want to brake when necessary.
Finally, the exterior is made more modern and stylish through neat touches like alloy wheels and grille inserts, all contributing extra visual appeal while aiding aerodynamics!
Engine and Performance
Experience the power of advanced propulsion in the Genesis GV60 with its compelling range of engine and performance options. Keep reading to find out more!
Powertrain Options
The 2024 Genesis GV60 offers two powertrain options: the Advanced and Performance. Both trims feature a dual-motor all-wheel-drive setup, with an electric motor driving each axle for improved traction in all conditions. The GV60 has a 77.4 kWh battery pack that provides up to 294 miles of range on a single charge.
Driving Experience and Handling
With the 2024 Genesis GV60, luxury and performance converge. The GV60 offers a well-judged ride-handling balance with its powertrain options, ranging from the standard 314 horsepower engine to the top-of-the-range Performance model delivering 429 power-horsepower.
Thanks to this impressive balancing act between turning in corners with agility while still providing enough body control, you'll experience an electrifying driving experience no matter where your travels take you.
Plus, thanks to compatibility with 350 kW DC fast charging technology, you can enjoy quick charging times and more time on the road without limitations. Ultimately, Genesis is setting a new standard for luxury electric vehicles emphasizing powerful driving performance and comfort.
Range, Charging, and Battery Life
Learn more about this advanced luxury SUV's electric range, charging options, speeds, and battery warranty.
Electric Range
The 2024 Genesis GV60 has impressive electric range capabilities out of the gate. The Standard version offers an EPA-estimated range of 235 miles on a full charge, while the long-range battery in the Advanced trim provides an EPA-estimated range of up to 294 miles.
During a review, it was estimated that the GV60 had a driving range of 119 miles with just 58% battery charge left in Comfort mode. Additionally, when using rapid charging at a max 37kW, power input can quickly recharge from 10 – 80% in around 75 minutes, depending on climate conditions and other factors.
It is clearly evident that the Electric Range set by Genesis makes their EV SUV stand out among its competitors in the luxury electric SUVs niche market segment.
Charging Options and Speeds
I was impressed by the GV60's fast-charging capabilities – it can charge from 10% to 80% in just 18 minutes using a 350 kW/800 V DC ultra-fast charger. Its 400/800 volts multi-rapid-charging system allows great charging speeds, reaching over 60 miles of range in just 5 minutes. This adds more convenience for those needing to recharge quickly on longer trips or provides peace of mind when running low in the city.
The GV60 also has multiple charging options, including AC Level 1 and 2, a 3kW home wall box, and up to 150kW public rapid charging, making it relatively easy to find a compatible connection anywhere. An impressive feature is that even with 600v cables, the GV60 can regenerate energy back into its battery, giving drivers extra control over their range estimates on drives around town.
Battery Warranty
The battery warranty of the 2024 Genesis GV60 covers a total of 8 years or 100,000 miles and applies to both replacement and repair parts. This is among the longest coverage provided in this segment, ensuring that any defects or damages caused by manufacturing will be easily covered under the terms of this comprehensive warranty.
The scope and extent of coverages include repairs made necessary due to normal wear-and-tear and defect-related issues arising during the ownership period defined within boundaries prescribed by the manufacturer.
Additional services include roadside assistance for electrical emergencies where drivers experience difficulty recharging their batteries beyond limited capacities while on highways.
Interior, Comfort, and Cargo
[Video Credits @EforElectric]
The 2024 GV60 boasts a stylish and luxurious cabin designed to provide maximum passenger comfort alongside plenty of cargo space for all your luggage.
Design and Features
The Genesis GV60 combines minimalist styling and luxurious tech that create an ultra-sleek, sophisticated EV. From the stunningly symmetrical dragon face grille to the horizontal headlights, this model is a showstopper at first glance.
An uncluttered dashboard with low-profile buttons and clean lines creates a modern aesthetic like no other luxury electric SUV before it. The GV60 also stands out for its spacious seating capacity of 5 adults plus cargo space – all without compromising interior room due to mechanical components, thanks to its powertrain design.
Comfort features include a 12-way adjustable driver's seat with multi-air cushions for long drives or quick outings, heated/ventilated front seats, and rear side regions.
Passenger Space and Comfort
The Genesis GV60 is a great choice for those who want plenty of space and comfort in their luxury electric SUV. This model boasts various features that make it practical and comfortable, with seating for up to five passengers.
The interior is generously proportioned, providing ample headroom, shoulder room, and legroom for all occupants without sacrificing style or luxury. Not only does the GV60 offer comfortable seating options through its adjustable positions, but it also has heating/cooling technology so you can relax on long road trips.
Additionally, aspects such as leather-trimmed seats add to the overall luxurious experience. At the same time, dual-zone climate control allows the front passenger and driver to customize airflow temperature settings independently – ensuring maximum comfort at all times!
Cargo Capacity
The Genesis GV60 offers a timesaving and convenient charging experience while giving you the same ideal cargo capacity as any other luxury electric SUV. The interior also provides ample space, maximizing hauling potential without sacrificing driver comfort or convenience – something that can be particularly handy if large items need to be moved quickly.
There is no specific statistical data available in regard to the exact capacity. Still, from first-hand accounts, users are more than satisfied with the overall cargo-carrying capabilities of this vehicle.
Infotainment and Connectivity
The Genesis GV60 has various modern technology features to keep you connected and entertained, including a 12.3-inch touchscreen display, wireless Apple CarPlay and Android Auto integration, Bluetooth connectivity, and an in-vehicle Wi-Fi hotspot.
Technology Features
The Genesis GV60 offers a suite of advanced features, making it one of the most technologically advanced electric luxury SUVs available. These features include facial recognition, premium audio options, and cloud-based connectivity for easy access to your digital world while on the go.
The Advanced and Performance models also have a unique 12.3-inch one-piece dashboard display designed to help drivers stay informed of their vehicle's performance. In addition to these technology standards, I use facial and fingerprint recognition with the GV60 as an added security measure when entering my car – another great feature!
Other standard features that come with the theGv60 are a Head-up Display (HUD), heated and ventilated front seats, Bang & Olufsen Audio System – plus a 12.3″ infotainment touchscreen & 12.3″ digital gauge cluster providing next-level information center control for driving tech integration!
Last but not no less important is safety –the innovative driver assistance systems such as Blind Spot View Monitor (BSM), which helps increase visibility during lane changes or Highway Driving Assist(HDA) helps keep you safe and in control while on long drives ahead.
Smartphone Integration
The 2024 Genesis GV60 offers a convenient way to stay connected on the road. It comes with Android Auto and Apple CarPlay, compatible with most smartphones, that make it easy to access navigation, communication apps, and entertainment while driving.
The GV60 allows smartphone integration through a USB connection – ensuring you don't need extra cables or wires cluttering your dashboard. You can easily connect and instantly access your favorite mobile apps like Spotify or Google Maps without taking your eyes off the road.
Plus, there's no fanfare required — plug in your phone, and you're ready to go! With instant access through an intuitive interface featuring voice commands, among other functions, – staying connected has never been easier.
Safety and Driver-Assistance Features
The 2024 GV60 is designed with some of the most advanced safety and driver-assistance features, including Blind Spot Collision Avoidance Assist, Lane Departure Prevention Assist, Highway Driving Assistance, and more.
Advanced Safety Systems
The 2024 Genesis GV60 offers exceptional safety for passengers. It is equipped with the latest advanced driver-assistance systems (ADAS) for enhanced protection. These include Forward Collision-Avoidance Assist, which can detect and monitor potential collisions from 30 meters ahead, a Blind Spot View Monitor that tracks blind corners, and Lane Keep Assist to maintain lane stability.
High Beam Assist allows the driver to easily switch between low and high-beam headlights while optimizing visibility in different road conditions. This vehicle also offers airbags, knee protection, ABS+EBD+BA brakes, Electronic Stability Control (ESC), Traction Control System (TCS), Emergency Stop Signal (ESS), Hill Start Assist (HSA), Tire Pressure Monitoring System (TPMS).
The GV60 is also equipped with Genesis Connected Services, providing an in-vehicle assistance service that allows drivers to contact emergency services if needed instantlyClub Mobis roadside assistance provides 24/7 coverage should the car suffer any mechanical breakdown or failure by itself, reflects the functionality of Genesis GV6O regarding safety issues. Those are the most innovative advanced safety systems in this luxury electric SUV model.
Driver-Assistance Features
The Genesis GV60 offers a host of advanced driver-assistance features that help enhance the safety of the vehicle and improve the overall driving experience. These include adaptive cruise control with stop & start, lane-keeping assist, road departure warning and alert systems, blind spot collision avoidance assistance system (BCA), automatic emergency braking with pedestrian detection and forward-collision warning, and rear cross-traffic alert.
The vehicle is also equipped with an interior monitoring system for optimal security while parking or reversing in tight situations. Additionally, it incorporates active safety approaches such as drowsy/distracted driver warnings and autonomous driving technologies, including highway autopilot mode.
All these features make the 2024 Genesis GV60 one of the safest vehicles available on today's market, providing drivers peace of mind while on the road.
Value and Verdict
Evaluate the pricing and value proposition for the Genesis GV60, considering its features and performance to assess whether it's worth buying in 2024.
Pricing and Value Proposition
The 2024 Genesis GV60 offers an appealing option to luxury electric SUV buyers looking for a competitively-priced vehicle. Starting at $52,000 for the standard all-wheel drive version and with options ranging from $60,415 to $69,415 for the Performance models of the GV60 – it is priced favorably compared to its competitors in this segment.
Moreover, customers can access various models and pricing options tailored to different customer preferences and budgets. When assessing overall appeal and competitiveness in the market, it is important to consider features and the value proposition offered by vehicles such as these.
Pros and Cons
The 2024 Genesis GV60 is a high-performance electric SUV that has received rave reviews. However, like all vehicles, it also has its shortcomings. Let's delve into a summary of the pros and cons of the 2024 Genesis GV60.
| Pros | Cons |
| --- | --- |
| Stylish, futuristic exterior design | Expensive starting price around $60,000 |
| Well-appointed interior with premium materials | RWD model has less range than competitors |
| Strong AWD performance from dual motors | Back seat and cargo space are more limited than in ICE models |
| Up to 300 miles of range (RWD model) | The charging network not as robust as the Tesla |
| Fast charging capability | Unconventional coupe-like styling may not appeal to some |
| Lots of tech features | New EV model with unproven reliability |
Table: Pros and Cons of Genesis GV60
Of course, the higher price of the Advanced model could be seen as a drawback for some, but it's worth noting that this version comes with an impressive array of features that arguably justify the higher cost. In conclusion, the Genesis GV60 offers a unique blend of luxury and performance, making it a strong competitor in the electric SUV market. However, it's not without its flaws, and potential buyers should consider these carefully before making a decision.
Expert Reviews and Ratings
Based on the information available, the Genesis GV60 has received positive reviews from automotive experts. One noteworthy mention is by Murray Scullion, who awarded the vehicle a 4 out of 5-star rating.
| Reviewer | Rating | Comments |
| --- | --- | --- |
| Murray Scullion | 4/5 | Scullion's review indicates a positive experience with the Genesis GV60. Specific details regarding his impressions were not provided within the report. |
Please note that no other expert reviews or ratings associated with the value and verdict of the GV60 were mentioned in the source document.
Sustainability
Learn about the Genesis GV60's sustainability measures and commitment to environmental responsibility, including using sustainable materials. Discover how this electric SUV stands out among its competitors for reducing emissions and preserving resources.
Environmental Impact
The 2020 Genesis GV60 was made with luxurious sustainable materials from the ground up, reducing environmental impact. Its electric powertrain creates no tailpipe emissions and has a low carbon footprint – an important contribution to our mission to mitigate climate change.
Genesis is committed to reaching net zero carbon by 2035, demonstrating their dedication to sustainability efforts. Furthermore, driving the GV60 can help reduce overall global emissions of greenhouse gases responsible for damaging the environment.
By opting for an electric vehicle like the GV60, consumers have access to a luxury vehicle with reduced air pollution and fewer toxins being emitted into the atmosphere, as most traditional gasoline-powered cars do not emit anything near this level of cleanliness when operated.
Use of Sustainable Materials
From high-grade leather from recycled materials to plant-based fiber composite panels, the Genesis GV60 takes sustainability seriously. Its interior design's commitment is clear, emphasizing comfort and convenience while reducing environmental impact.
The seats feature certification tags indicating their sustainable origin, and many other interior elements are made with eco-friendly materials, including bioplastic resins sourced from sugarcane and natural fibers like jute or kenaf.
These various types of sustainable materials reduce waste production and create a more comfortable cabin environment for passengers. In addition to being better for the environment, these eco-friendly materials make the Genesis GV60 look sleek and stylish without compromising on comfort or performance, a great example of luxury and sustainability meeting in perfect harmony.
Frequently Asked Questions (FAQs)
Next, we'll delve into frequently asked questions regarding Genesis GV60.
1. What is Genesis GV60?
Genesis GV60 is an SUV model released by the Korean car manufacturer Genesis in 2024, with advanced features and capabilities.
2. What are the safety features of the GV60?
The Genesis GV60 comes equipped with numerous safety features, such as a lane-keeping assistant, blind spot monitoring system, adaptive cruise control, and more.
3. Can I customize my experience with the GV60?
Yes! The interior design of the Genesis GV60 allows for a great degree of customizability to tailor your driving experience according to different requirements.
4. Does it come with any additional amenities?
Yes! Apart from its robust performance on the road, extra luxuries like heated front seats and wireless charging capabilities make this vehicle desirable for comfortable journeys long or short in distance.
Takeaway
The 2024 Genesis GV60 electric SUV is a feature-packed vehicle with impressive range and powerful performance. This dedicated BEV offers luxury features, such as facial recognition technology, a next-generation infotainment system, and unique, sustainable materials, making it stand out.
With its strong powertrain options, high build quality, advanced safety technologies, and excellent driving dynamics – the GV60 provides premium quality and ample value for money.
While some may be put off by its polarizing design or lack of affordability compared to competing models -the flagship Performance trim truly allows drivers to get the most out of their electric SUV experience.