Devastating Floods in Chinese Capital Claim 20 Lives, Leave 27 Missing; Thousands Forced to Evacuate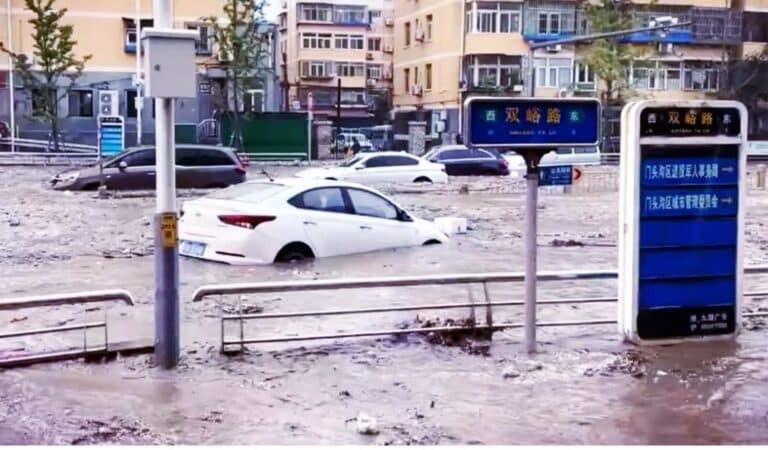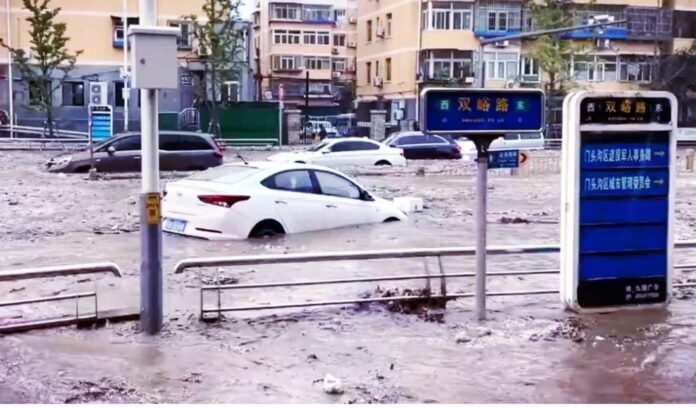 Tragedy struck the areas surrounding China's capital, Beijing, as torrential rain claimed the lives of at least 20 people and left 27 others missing, according to government reports on Tuesday. The unexpected flooding wreaked havoc on the region, devastating roads, toppling trees, and cutting off power.
Imagine thousands of people seeking refuge in shelters, such as schools and public buildings, in suburban Beijing and nearby cities like Tianjin and Zhuozhou. That's what's happening right now, as these areas deal with the aftermath of the storm.
What makes this flooding so shocking is that Beijing is known for its dry summers. However, this year, the capital endured a stretch of record-breaking heat, and other parts of the country experienced severe summer flooding or, conversely, drought.
One of the most striking scenes came from the Mentougou district on Beijing's western edge, where muddy water surged down streets, sweeping away cars. A resident, Liu Shuanbao, described the surreal sight, saying, "The cars parked on the street floated and got washed away. A couple of cars parked behind my apartment building disappeared in just one minute."
Emergency efforts are in full swing as workers clear streets with bulldozers, and residents trudge through the mud. Another local, Wu Changpo, shared the shock and distress of the community, noting, "Neither officials nor ordinary people expected the rain to be so heavy. There were a lot of landslides and flooded villages. I cried repeatedly seeing these reports."
The devastation doesn't stop there. With 11 deaths in Beijing, nine in Hebei province, and power knocked out in 60,000 homes in Fangshan district, the situation is critical.
President Xi Jinping has issued a stern order for local governments to spare no effort in rescuing those trapped and minimizing further damage. Thousands of people have been evacuated, and some areas have reported almost 20 inches of rain since Saturday, leading to warnings in 13 rivers across the Haihe Basin.
This isn't the first time the country has faced such calamities. In early July, floods killed at least 15 people in Chongqing, and more than 5,590 people had to be evacuated in the province of Liaoning. Last year, over 300 people lost their lives in flooding in Henan, with record rainfall turning streets into rivers.
China's history with floods is marked by the haunting memory of the deadly disaster in 1998, where over 4,150 people died, mostly along the Yangtze River.
The recent torrential rain around Beijing serves as another somber reminder of nature's unpredictable force. The region's people are now left to rebuild, recover, and mourn their losses, as the world watches and offers support.
Subscribe to Our Latest Newsletter
To Read Our Exclusive Content, Sign up Now.
$5/Monthly, $50/Yearly