Djokovic Defeats Medvedev in US Open Final, Wins 24th Grand Slam Title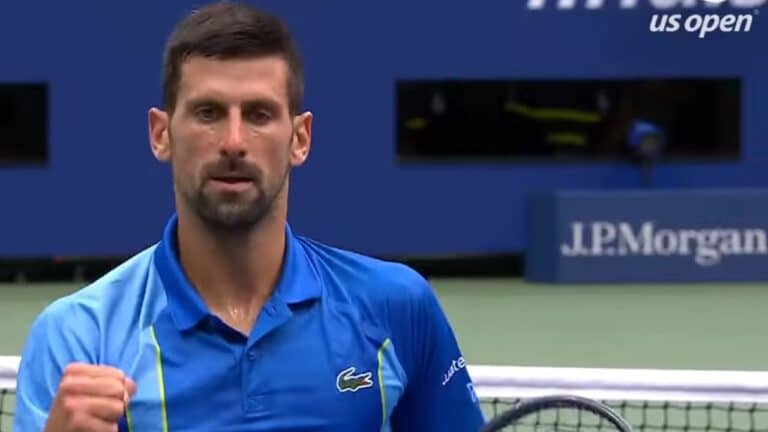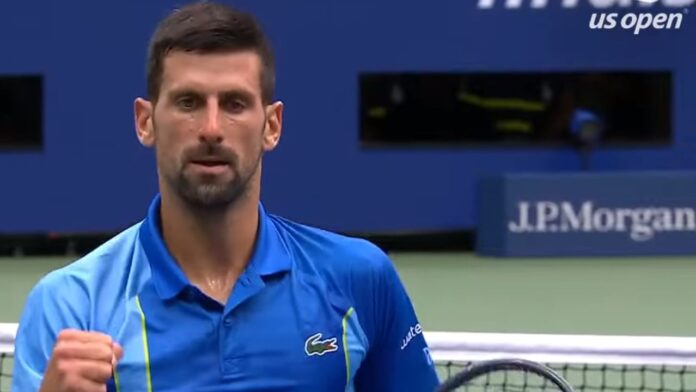 Novak Djokovic clinched a remarkable victory at the US Open on Sunday, defeating Daniil Medvedev with a score of 6-3, 7-6 (7-5), 6-3 in the men's final. This triumph further solidified his status as one of the greatest tennis players in history, as he extended his record for the most grand slam singles titles to 24, matching Margaret Court's all-time record.
In a highly anticipated rematch of the 2021 US Open final, Novak Djokovic managed to avenge his previous loss to the No. 3 seed, Daniil Medvedev, at Arthur Ashe Stadium in New York. This victory marked Djokovic's triumphant return to the United States.
Reflecting on his achievement, Djokovic expressed his emotions, saying, "It obviously means the world to me. I'm really living my childhood dream to compete at the highest level in the sport that has given me and my family so much."
Competing in front of a star-studded crowd, Djokovic displayed his usual dominance in the first set, not allowing any break points and hitting an impressive 12 winners in nine games. Notably, Djokovic held an impressive 72-1 record at the US Open when winning the first set, with his sole loss coming against Stan Wawrinka in the 2016 final.
The second set witnessed a more competitive battle as Djokovic and Medvedev exchanged games in a thrilling back-and-forth. Ultimately, Djokovic secured a hard-fought 7-5 tiebreak victory after an intense hour and 45 minutes.
With the momentum firmly on his side and a fourth US Open title within reach, Djokovic cruised to victory in the final set, needing just one championship point to secure this historic title.
With this remarkable victory, the 36-year-old Novak Djokovic has made history by becoming the oldest man to secure the US Open singles title in the Open era. Additionally, he achieved the extraordinary feat of winning three grand slam titles in a single season for the fourth time, having previously accomplished this in 2011, 2015, and 2021.
Djokovic's triumph also solidifies his position as the man with the most men's singles titles of all time, extending his lead over Spain's Rafael Nadal (22) and Switzerland's Roger Federer (20).
Reflecting on his historic achievement, Djokovic expressed his deep appreciation, stating, "To make history in this sport is truly remarkable and special in every possible sense of the word 'special.'"
During the game, Djokovic's six-year-old daughter was seated in the front row, and he revealed during a post-match news conference that she would offer him a reassuring smile when he needed an extra boost of energy. It was essential to him that both his daughter and his nine-year-old son could witness their father's victory at an age when they could fully comprehend the significance of the achievement.
When asked about his motivation to continue competing at the highest level, Djokovic shared his determination, stating, "I don't want to leave the sport as long as I'm still performing at the highest level."
Heroic Djokovic Win Honors Legend
Following his victory, Novak Djokovic was visibly moved and briefly dropped to his hands and knees in a moment of emotional release. He then made his way towards the stands to celebrate with his family.
Upon returning to the court, Djokovic paid a heartfelt tribute to the late NBA superstar Kobe Bryant. He changed into a blue shirt featuring a photo of himself alongside the Lakers legend, adorned with the words "Mamba Forever" on the front and Bryant's number on the back. Kobe Bryant had donned the number 24 during the latter part of his illustrious basketball career.
Djokovic explained his gesture, stating, "I thought it could be a nice symbolic thing to acknowledge him." He considered Kobe Bryant a close friend and highlighted their discussions about the mindset of a champion during Djokovic's recovery from injury and his journey back to the pinnacle of the tennis world.
"He was one of the people that I rely on the most. He was always there for any kind of counsel, advice, any kind of support in the most friendly way," Djokovic added, reflecting on his special relationship with the late basketball icon.
Opportunities to Make History
Throughout this year's grand slam tournaments, Novak Djokovic had the chance to etch his name in the annals of tennis history.
He drew level with Rafael Nadal's 22 grand slam titles at the Australian Open, then surged ahead with a men's record of 23 grand slam titles at the French Open. However, his quest for glory was halted when he was defeated by Carlos Alcaraz in the Wimbledon final.
Looking ahead, Djokovic will have another opportunity to make history at the Australian Open in January 2024, where he could potentially surpass Margaret Court and become the all-time winningest player in grand slam history.
Subscribe to Our Latest Newsletter
To Read Our Exclusive Content, Sign up Now.
$5/Monthly, $50/Yearly