Damian Lillard Saga Nearing Conclusion, Trade Could Happen Before Training Camp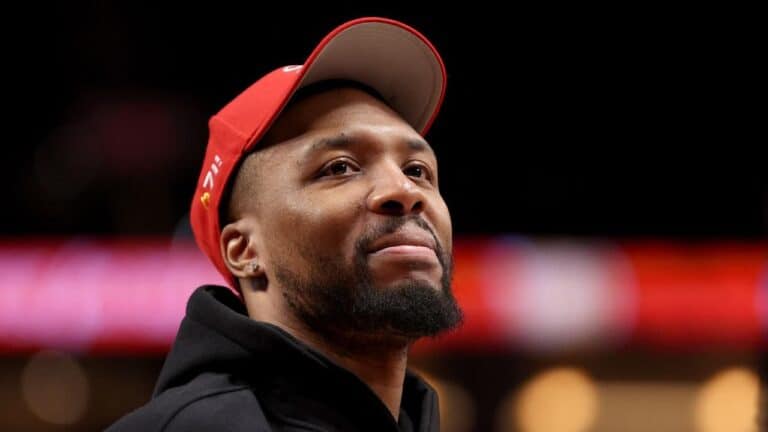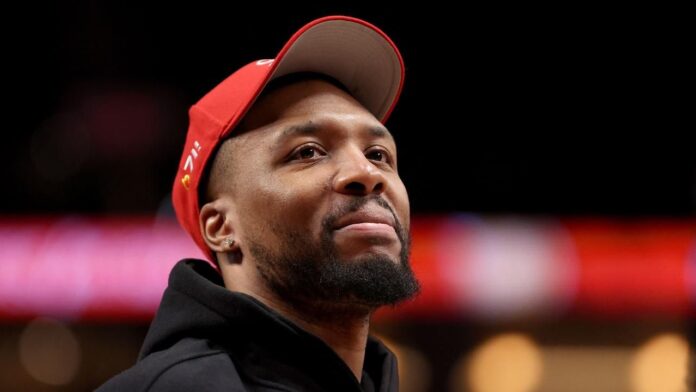 The Portland Trail Blazers have boosted negotiations with rival front offices this week in an effort to obtain the best possible return for seven-time All-Star Damian Lillard, league sources tell Yahoo Sports, as the NBA enters the final days of September leading up to training camp.
Since the initial July talks resulting from Lillard's trade request did not result in a deal to his preferred destination of Miami or another potential landing spot such as Brooklyn, the start of training camp — and media day Oct. 2 — has loomed as the unofficial deadline for Portland to part ways with Lillard and begin a new era for the Blazers. This is even more true in Philadelphia, where James Harden is still hoping to be traded to the Los Angeles Clippers, according to sources.
The Blazers boast two young lottery picks in Scoot Henderson and Shaedon Sharpe, as well as 24-year-old scorer Anfernee Simons. Bringing back Lillard, 33, with four years and more than $200 million remaining on his contract, especially after such a public spectacle, works in stark contrast to Portland flipping the page to a new chapter with the primary characters already in place. Meanwhile, Philadelphia staffers may still talk themselves into the concept of Harden reporting to camp, playing for a title contender, and so playing his way into the trade value the Sixers require to release the All-Star. How realistic is that? Harden has already stated that he will never be a part of an organization that includes Philadelphia President Daryl Morey.
More pyrotechnics are on the way for the Sixers, whether at their practice facility in Camden, New Jersey, or when the club briefly relocates to Colorado Springs, Colorado, for training camp. Portland's situation is rapidly improving, as more speculation about potential trade partners other than Lillard's favored Heat has spread throughout the league. According to league executives familiar with the situation, how quickly the Blazers can bring negotiations to a close will depend on how general manager Joe Cronin and his front office negotiate the different multiteam frameworks Portland has explored in recent days. Additionally, you can also read about- Kickstarting the Season: Must-Watch NBA Games to Look Forward to
At this point, the two most mentioned potential destinations for Lillard by league figures are Toronto and Chicago. While a number of NBA professionals believe Portland would approach Miami before closing a deal with another suitor, league sources say the Heat have not played a significant role in the Blazers' recent discussions about Lillard. Furthermore, the Phoenix Suns and Utah Jazz have emerged as secondary teams who could play a role in larger trades to ease Lillard's departure from the Blazers.
Assembling such a blockbuster necessitates the sum of many elements. Portland has heavily examined acquiring Phoenix Suns center Deandre Ayton as part of a multiteam deal for Lillard, league sources confirmed to Yahoo Sports. The Suns' involvement had previously been revealed by Arizona Sports and PHNX.
According to insiders, the Blazers have already expressed interest in Ayton. This current plan appears to be centered on returning Portland center Jusuf Nurkic to Phoenix, providing the Suns with a suitable defensive anchor for new head coach Frank Vogel and a pick-and-roll partner for Phoenix's array of perimeter playmakers who are not expected to receive the volume of touches Ayton is expected to desire on offense.
This is a difficult scenario for the Suns to manage, given Phoenix insisted that Ayton was not available for trade this summer, according to sources, and Vogel publicly backed the former No. 1 overall choice as having "All-Star-level" talent during his introductory press conference. If a deal for Nurkic fails to materialize, the Suns will need Ayton to compete for the title alongside Kevin Durant, Devin Booker, and Bradley Beal. What they don't need is a potentially resentful big man who believes the Suns were aggressively attempting to trade him for Nurkic. However, there is a case to be made that splitting Ayton's deal into two valuable rotation players would give Vogel with substantial depth and bolster his championship hopes.
Nurkic's average yearly compensation of $17.5 million is about half of Ayton's $33.2 million, implying that more accounting would be required to solve this piece of the Lillard jigsaw. Adding possibly Raptors forward OG Anunoby's $18 million salary would help match the money if Masai Ujiri's front office ultimately moves on from one of its prized core assets, having flirted with many trade situations before the February deadline and throughout the offseason. All of this teasing with little result — aside from bringing back Jakob Poeltl — has many NBA insiders unconvinced that Toronto would actually pull the trigger.
Moving Anunoby and other compensation for Lillard, on the other hand, is a far different proposition than moving him for draft picks from a team like Memphis or New York. But, what about the Blazers? And, if you're Portland, might the possibility of moving Anunoby reignite talks with suitors like the Knicks and contribute to the maximum potential return Cronin's staff seeks? Otherwise, Anunoby might just stay in Portland.
There are other options to consider, making the Raptors one of, if not the, most feasible outside of the Heat — similar to the Cavaliers' surprising purchase of Donovan Mitchell last September. However, don't expect Scottie Barnes to be the star of Portland's comeback. According to insiders, Toronto has made it obvious to all interested parties that Barnes is the Raptors' franchise focal point. According to insiders, any deal with Toronto may involve recent first-round pick Gradey Dick, just as then-rookie wing Ochai Agbaji and then-rookie center Walker Kessler also served as supplementary draft compensation in Utah's trades for Mitchell and Rudy Gobert last offseason. Portland is expected to ask for the Heat's recent first-round pick, Jaime Jaquez Jr., in any deal with Miami.
Read More: NBA Trade Deadline: 5 Players Who Could Help Contenders
It appears improbable that All-Star forward Pascal Siakam would fit into a Portland deal. Siakam is in the final year of his lucrative deal and has yet to sign the costly extension he is eligible for. Paying Siakam would be an odd commitment from the Blazers after they signed Jerami Grant to a five-year, $160 million contract in July, when Portland was not thought to be interested in backing Siakam's next contract. And do the rebuilding Blazers make long-term sense for an All-NBA talent in his prime?
Anunoby carries with him his own set of financial concerns. The 26-year-old swingman has a player option for the 2024-25 season, met with several agencies before leaving Klutch Sports for CAA, and informed various representatives that he is looking for more ball-handling opportunities and a commensurate salary increase, according to sources. Perhaps there is a better possibility of happening in Portland, where Barnes' development will not impede Anunoby's. It's difficult to picture Phoenix squeezing Anunoby's next deal into its extravagant payroll — as part of the three-team idea stated above — but if any ownership group is ready to splurge to that extent right now, it's the Suns'.
For whatever amount of effort Chicago has here, the Bulls do not appear to be as strong a partner as Toronto for what the Blazers are aiming to accomplish. According to league sources, Chicago has been exploring trade alternatives for Zach LaVine throughout the offseason, but Portland does not appear interested in acquiring the All-Star guard. Simons, the Blazers' score-first uber-athlete, has not yet reached LaVine's level of output but is four years younger and earns roughly half the pay. As discussed on PHLY, Chicago may redirect LaVine to another location and use that package to engage Portland. With his salary and injury history, there doesn't appear to be a strong market for LaVine's services. Although his availability has been known across the league since July, he has remained in Chicago.
Keep a look out for Utah to play a role in a three- or four-team conclusion of these Lillard discussions. If Portland does end up doing business with Miami, the Jazz, along with the Bulls, Hornets, and Nets, are said to be interested in acquiring Tyler Herro from the Heat, according to sources. And there are plenty of executives who would rather take Miami's greatest package, which might include Herro and Nikola Jovic in addition to Jaquez, Caleb Martin, and others.
Many of these connections will connect and lead Lillard away from the Blazers in the near future. How many actually come together, and how many other clubs and players are swapped in the process, will be determined by what Portland's front management believes is the greatest package it can acquire, regardless of whether rival personnel and fans agree.