The Best Online Games That You Can Play Using Crypto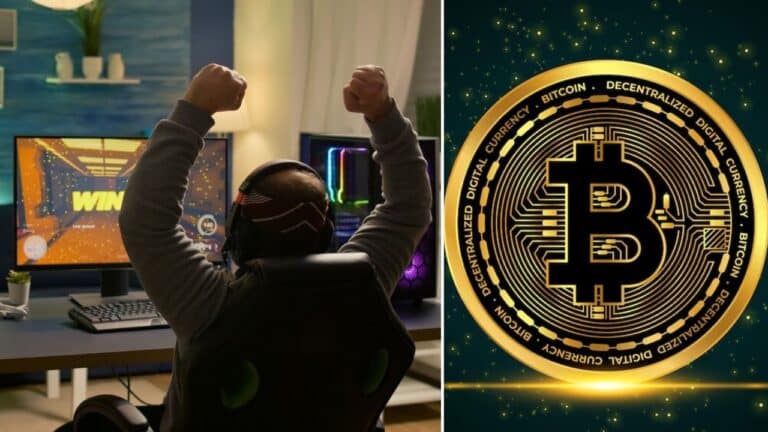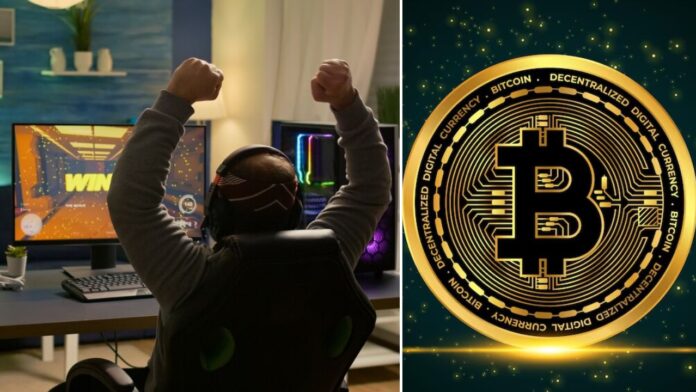 Nowadays, cryptocurrency is a widely accepted form of payment around the globe, and more and more industries are taking advantage of the benefits it can provide. This includes the gaming world, which in recent years has expanded to include cryptocurrency.
There are lots of different online games that can be used with crypto, many of which give players the opportunity to trade and earn digital assets.
An Introduction to Crypto Games
The marriage of gaming and money is definitely not a new concept, but the establishing of blockchain technology into this partnership is what makes crypto gaming so exciting, as it has developed the sense of a real economy into these games.
Crypto gaming may sound confusing, but the way it works is pretty simple. Players can earn digital assets, like NFTs (non-fungible tokens), through playing a game, and these assets then become their property, to be collected or traded. If a player decides to trade, they can do this in online marketplaces for a different cryptocurrency, or direct their earnings into fiat currency. Crypto games are a great example of the "play to earn" (P2E) gaming model.
Online Casinos
One of the most common types of crypto gaming is online casinos. Casino gaming has seen higher user numbers than ever since more and more dedicated crypto casinos have been cropping up.
Online crypto casinos allow users to choose from countless different classic casino games, including slot machines, poker, blackjack, baccarat, roulette, and more. Part of the reason for the rise in the number of online casinos is that they are accessible and simple to use. Players can partake in all of their favorite games without having to leave their home and travel to a retail casino site.
Users can narrow down which crypto casino to play through filtering by which games they want to play. For example, there are some casinos which are best for slot machines, like those seen on the Bitcoin slots guide on InsideBitcoins. Similarly, there are some casinos which will be best for card or table games. Before depositing any funds, it's best to find out how the games work and research how fairness is ensured for the players, and which the best slot games to play are if you want to make the most of your money.
Esports
Competitive video games, also known as Esports, are often undertaken in teams or by multiple individuals, and have always been a strong part of the gaming industry. Recently, with the rise of streaming platforms, they have become even more synonymous with the culture.
Cryptocurrency has been introduced into Esports as an incentive for the people taking part in the games. As per the play to earn model, players have the chance to win digital assets, which can then be traded or exchanged with others, from anywhere in the world. In this way, Esports and cryptocurrency were a natural fit for one another, as the former is perceived as a global multiplayer game genre, and the latter is a decentralized and solely digital currency.
Using crypto in Esports betting has made the practice a lot safer and easier to do. For one, players can bet on any game, anywhere in the world, without having to share personal financial details or authorize payments via a central bank.
Card Games
Card games, such as poker, cribbage, or blackjack, can be found in online casinos or often as their own separate game, and are very popular amongst crypto users and gambling enthusiasts. Virtual and live dealer versions of the games are available, meaning you can immerse yourself in the casino experience without having to travel to one.
Rather than buying into a game using fiat or virtual currency, players can now use their digital assets, and receive earnings, prizes, or bonuses in the same way.
Betting
Betting is a popular pastime all over the world, and it has been made easier than ever to take part in thanks to crypto gaming. Players can place bets using digital currency on all kinds of things, from sports leagues to national events. It's not just the act of betting that these games use cryptocurrency for, however. Many also take advantage of crypto for aspects such as bonuses, reward schemes, and prizes, giving more opportunities to earn and trade.
Dice and Table Games
Similarly to card games, dice and table games (roulette, craps, baccarat) can be played in the majority of online casinos, but there are also crypto-friendly games devoted to one specific game. In craps, for example, when placing a bet on the outcome of the rolling of a pair of dice, players can wager using digital assets rather than virtual money, and can accept winnings in crypto as well.