Decoding the Differences: Copart vs IAAI Auto Auctions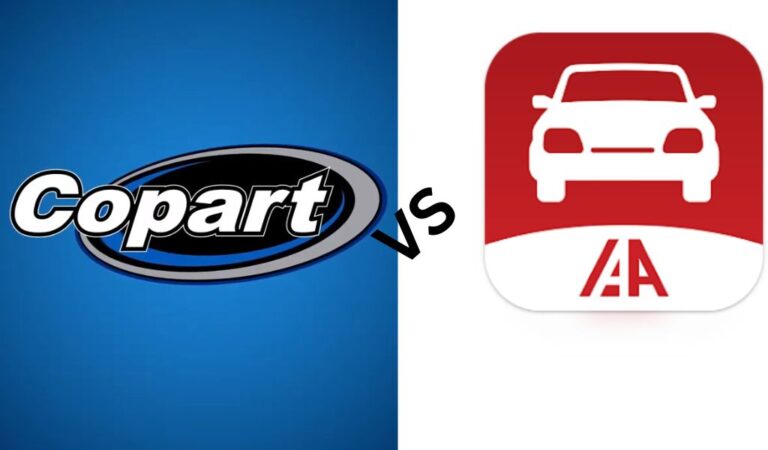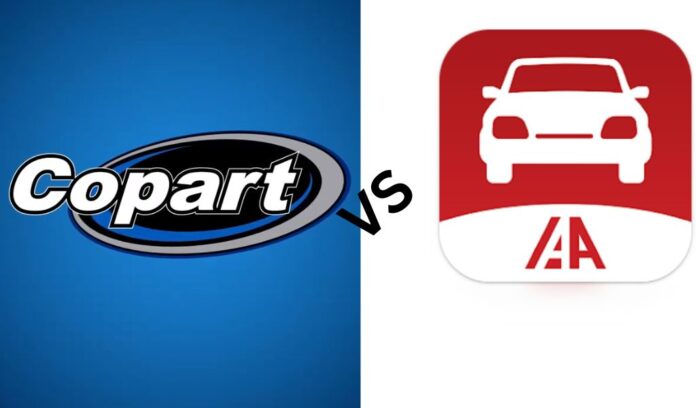 Two companies, Copart and IAAI, sell vehicles through online auctions. Though they appear alike, they have unique variations that can alter your consumer involvement. To ace your next аuto auction for the current week, you need to know the Copart vs IAAI showdown. We're delving into the nitty-gritty of features, fees, and benefits to help you pick the best one for you. Ready to get that sweet deal on wheels? Let's dive in. If you're in the market for salvage cars or other used vehicles, you may have heard of two popular auction providers: Copart and IAAI. While both offer similar services, there are some key differences between the two. Here's a breakdown of the pros and cons of each auction provider:
Copart:
Pros:
Large inventory: Copart has the largest inventory of salvage vehicles in the industry, with over 125,000 vehicles available at any given time.

User-friendly website: The website is designed to be easy to use, making it simple to find the vehicles you're interested in.

Multiple bidding options: Copart offers several bidding options, including live auctions, online auctions, and proxy bidding.

Good customer service: Copart has a reputation for having good customer service, which is important when dealing with salvage vehicles.
Cons:
High fees: Copart charges high fees, including a buyer's premium, gate fee, and documentation fee, which can add up quickly.

Limited inspection time: Buyers have a limited amount of time to inspect the vehicles before bidding, which can be a disadvantage for those who are not familiar with salvage cars.

Limited payment options: Copart only accepts certain forms of payment, such as wire transfers or cashier's checks, which can be inconvenient for some buyers.
IAAI:
Pros:
Good reputation: IAAI has a reputation for being a reliable auction provider, with a long history of providing salvage vehicles to buyers.

More flexible payment options: IAAI accepts a wider range of payment options, including credit cards and online payments, which can be more convenient for some buyers.

Longer inspection time: Buyers have more time to inspect the vehicles before bidding, which can be an advantage for those who need more time to assess the condition of the vehicle.

Lower fees: IAAI charges lower fees than Copart, which can save buyers money.
Cons:
Smaller inventory: IAAI has a smaller inventory of vehicles than Copart, so buyers may have a harder time finding the specific vehicle they're looking for.

Less user-friendly website: Some users have reported that the IAAI website is more difficult to use than the Copart website.

Limited bidding options: IAAI only offers live auctions and online auctions, so buyers cannot use proxy bidding.

Shipping can be more expensive: Buyers may have to pay higher shipping costs for vehicles purchased through IAAI, depending on their location.
Ultimately, choosing between Copart and IAAI depends on your individual needs and preferences. If you're looking for a larger inventory and multiple bidding options, Copart may be the better choice, despite its higher fees. If you value a longer inspection time and more flexible payment options, IAAI may be the better option, even if it has a smaller inventory. It's important to do your research and compare the pros and cons of each option before making a decision.
Case Study: KIA Sales History at Copart and IAAI
KIA is a popular brand in the automotive industry, and two of the largest online auction sites that handle KIA sales are Copart and IAAI. Copart is a leading global provider of online vehicle auction and remarketing services, while IAAI is a leader in the vehicle salvage industry. Based on sales history at these auction sites, KIA cars have a great demand in the second-hand car market. The resale value of KIA cars is comparatively higher than other car brands in the market. In addition, KIA cars hold their value well and are known for their reliability and fuel efficiency. These factors make KIA a popular choice among buyers looking for a good value for money, and it seems that its popularity will continue to rise in the future.
Subscribe to Our Latest Newsletter
To Read Our Exclusive Content, Sign up Now.
$5/Monthly, $50/Yearly