The Pros and Cons of Cloud Gaming in 2023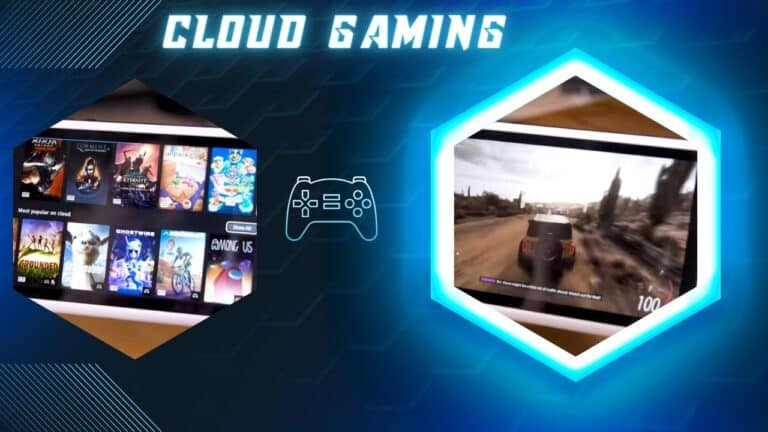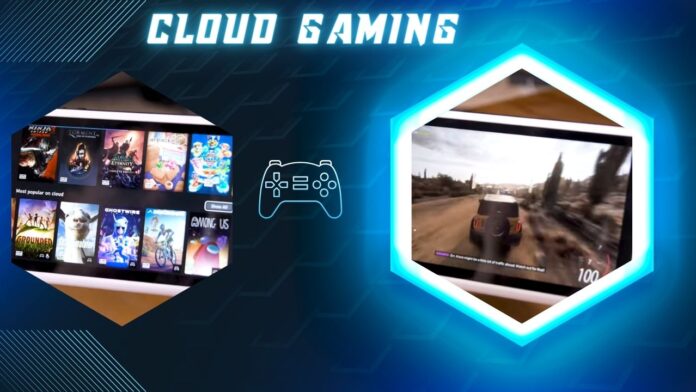 Technology continues to revolutionize gaming, transforming how people engage with their favorite games. Cloud gaming is a more recent development in the industry, which seeks to reduce the burden of expensive consoles and full hard drives. With this innovation, you can access and play titles without installing or running them through hardware. Here is a closer look at cloud gaming, what it is, and its merits and demerits for the future of gaming.
Cloud Gaming as a Concept
Cloud gaming is also called gaming-as-a-service, game streaming, or gaming on demand. It is a way to play video games through cloud computing. Essentially, gamers stream gaming content over the internet to their device instead of downloading it onto a local drive. The games are stored on remote servers, so you don't have to use your disc space or purchase a console to access them.
Cloud Gaming in Practice
Cloud gaming employs the use of remote data centers that house gaming servers. These servers store and process the game, which gamers can access through the cloud. When players launch the game, their inputs are transmitted to the remote servers that process the game in real time. The servers compress the game's features and stream them onto the player's device so that they can play it as they would if they had the game on a local drive. 
The idea is to make top titles accessible to different players across all devices. Not everyone can afford a console or PC, and cloud gaming delivers heavy titles to devices with low processing capabilities. All the gamer needs is a device and steady access to the internet.
Pros of Cloud Gaming
Cloud gaming is a relatively novel innovation but is gaining traction in the gaming industry. This is largely due to the following key benefits:
Improved Accessibility
Consoles like PS5 and Xbox One are exciting but also expensive. And they often require replacement, such as when the next model comes out. This is not always feasible for gamers, especially those with budget constraints. If you want to use your best deposit bonus to play your favorite casino game, you may not be willing to spend a couple thousand dollars on gaming hardware. Cloud gaming solves this problem by making popular titles available on different devices. Since you don't have to store or process the games locally, you can access them on any device with a stable internet connection.
Enhanced Security
Cloud gaming is arguably safer than other forms of online gaming because you do not have to download anything onto your device. This setup limits your exposure to viruses and malware that could harm your PC, TV, or mobile phone. In the event of a breach, the remote servers will be compromised, so there will be no way for you to access the game, further reducing your risk.
Simplicity and Convenience
Cloud gaming cuts down all the hours gamers spend on downloads, updates, installations, and familiarizing themselves with new hardware. The games are also stored on remote servers, so you do not have to worry about space limitations or which files to delete to create more space on your drives. With cloud gaming, you can just set up and start playing immediately. 
Cross-Platform Compatibility
Because cloud gaming is not device-specific, gamers can stream the same game onto different devices. This means you can seamlessly switch across different screens, view the game from multiple screens, or set up game night with all your friends, all while retaining your progress and library. 
Flexibility and Increased Access
Limited disc space can restrict you to specific games. Cloud gaming does not take up any space on your device, so you can have as extensive a game library as you want. You can also use subscriptions to explore a wide range of titles on rental and expand your range.
Reduced Costs
Naturally, cloud gaming is a budget-conscious innovation because it eliminates the need for expensive gaming hardware. After you access the game, you can play it anywhere you want.
Cons of Cloud Gaming
Of course, cloud gaming has some drawbacks. They include:
High Bandwidth and Data Usage
What cloud gaming saves on space, it almost makes up for in internet usage. Streamed video games are usually compressed versions of the original title, but this does not change the fact that you need a constant internet connection. Streaming a game in real-time with perfect rendering also requires a high bandwidth, which is not accessible in some countries. 
Latency
Because these games are not stored on local drives, the internet connection has to be strong throughout to prevent latency. This is not always possible, and lags can mar the gaming experience, especially in competitive or time-sensitive games.
Low Quality
Where the internet is slow or bandwidth low, gamers may experience problems like buffering, stuttering, input lag, or low video quality. This may result in a game that does not look as good as it would on a PC or played through a console.
Limited Game Ownership
Cloud gaming delivers game titles through subscription-based models. These differ from digital downloads and physical copies in that you do not own the games you play. If your subscription times out, you automatically lose access to your game library.
Wrapping Up: Addressing the Limitations of Cloud Gaming
Despite these shortcomings, cloud gaming remains a promising innovation. Experts anticipate that technology will continue to improve and, in doing so, help resolve some of the problems that plague cloud gaming. 5G internet and edge computing can address latency and low-quality issues, and AI can help improve compression methods to preserve game quality. All in all, cloud gaming provides an accessible and more affordable way to enjoy video games.