Cleaner Fired for Asking Lionel Messi for Autograph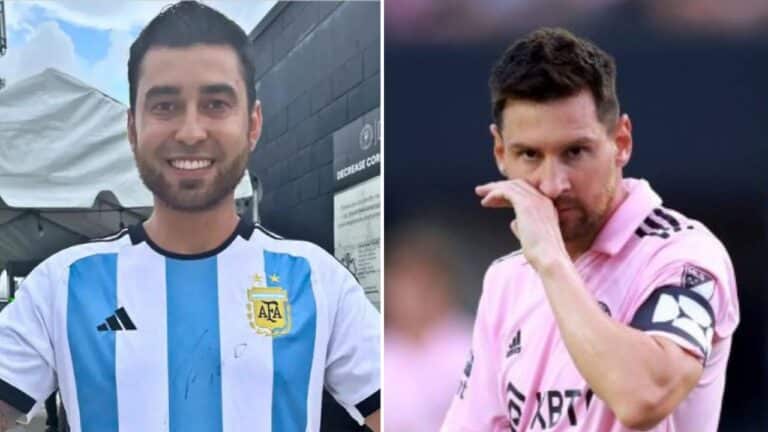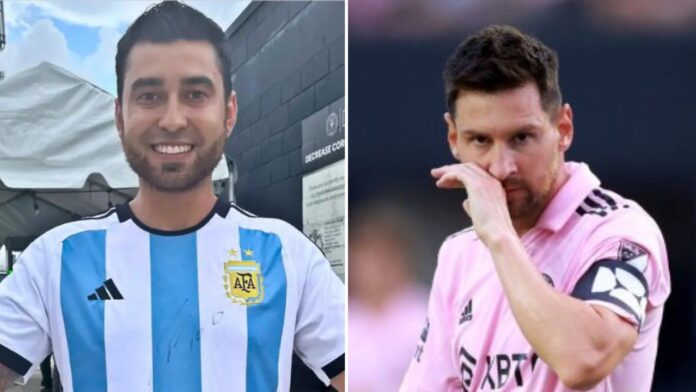 Lionel Messi's move to Inter Miami for the Major League Soccer (MLS) has sparked an absolute frenzy in the United States. Fans are going all out to catch a glimpse or get an autograph of the seven-time Ballon d'Or winner, hailed as one of the best players in the history of football. However, this frenzy had a significant consequence for one individual – a cleaner at the DRV PNK Stadium.
Cristian Salamanca, a Colombian man working for a cleaning company responsible for sports venues, was fired from his job after his first shift. His dismissal came right after he sought and obtained an autograph from Messi during Inter's game against Orlando City in the Leagues Cup round of 32. This match saw Inter's triumph with a 3-1 victory, with Messi scoring twice in what turned out to be a thrilling Florida derby.
Salamanca, wearing his Argentina jersey under his uniform, was placed in the area where the teams arrive. Seizing his opportunity, he approached Messi for his autograph, a move that ended up costing him his job.
Salamanca recounted his experience to Argentine newspaper La Nacion. "I was supposed to clean the bathrooms in the area where the buses park. Luckily, I was there when the bus arrived and all the players disembarked. The last one was Messi," he said.
He described how he called out to Messi and revealed his Argentina shirt, asking for his autograph. Despite being taken away by security and losing his job on the spot, Salamanca said it was "worth every second".
The policy at DRV PNK Stadium is clear – employees are expected to stay professional and avoid bothering Messi. Salamanca, unfortunately, breached this rule. His wife, also an employee at the stadium, had to collect his belongings after he was dismissed.
Messi's arrival in the U.S has certainly had its share of unusual incidents. Recently, a fan requested a kiss from him while he was driving. Demonstrating his good humor, the 36-year-old footballer complied, pecking the fan on the cheek.