5 Spring-Summer Footwear Staples Inspired by Celebrities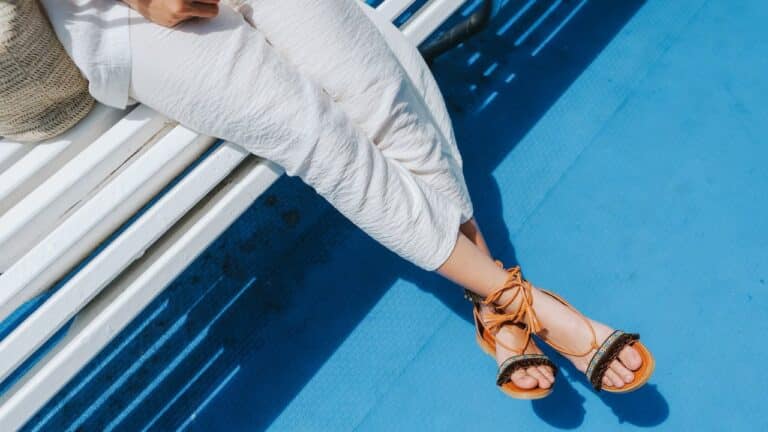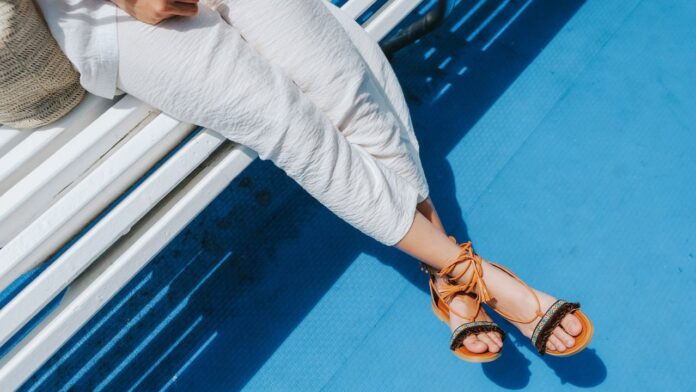 Throwing away your salt-stained, tattered boots after winter has to be the most pleasant purge in spring. But you need to stock on some spring-summer shoe staples that compromise on neither style nor functionality.
For a spring wardrobe reset, anything that stifles your feet should be a big no-no! While ankle boots and hybrid styles work well for spring, they won't be the right choice for summer.
What's trending this summer, then? This year's summer-spring shoe trend offers various options ranging from minimalist and practical to fashion-forward. Get ready to drop your ballerina flats and boots because, in 2023, they aren't at the forefront.
In our quest to find trendy footwear for this spring-summer season, we turned to our favorite celebrities for year-round inspiration. Here are the top five celeb-inspired spring-summer staples that are a must-have in your wardrobe.
Colorful Sneakers
Summer and spring are the best seasons to break out of the neutral rut in favor of colorful sneakers.
While rich and famous personalities are known for stylish footwear, every now and then, they are spotted wearing colorful sneakers. Many Hollywood beauties have hit the streets this summer with sneakers in an explosion of hues.
Leading the pack is Reese Witherspoon, whose pistachio, silver, and coral hues with hot pink laces are a perfect blend of style and comfort.
Remember the "Legally Bond" star Karrueche Tran? Last month, she was spotted in bright yellow sneakers post-workout. Karrueche Tran isn't the only one fond of bright-toned sneakers. Jeniffer Lopez, too, was spotted wearing bright orange sneakers, which she carefully coordinated with a black color palette.
High Heels
For a casual Friday, high heels paired with a baggy, tucked-in tank top, a blazer with pushed-up sleeves, and wide-leg jeans is a look that you can rock in the summer-spring season in the office.
Alternatively, high heels will help you express yourself in office meetings when matched with a light-shade mid-length skirt and an oversized button-down shirt in white color.
Gal Gadot showed us the right way to make a statement by pairing high heels with a monochromatic outfit. Kate Middleton and Jessica Alba also seem to love high heels, as they are often spotted wearing them.
Read More: Top Summer Fashion Trends in 2023
Fisherman Sandals
Bet you didn't see this coming, but fisherman sandals are the perfect spring-to-summer shoe. Wondering why? They add a level of nonchalance to any ensemble.
When it comes to fisherman sandals, Sophie Buhai of Manuela keenly points out that classic fisherman sandals, though popular now, are actually classic.
Sophie Buhai, beloved for her barrettes, rocked a pair of Italian fisherman sandals, inherited from her grandmother, with dark wash denim, black trousers, crisp button-ups, and vintage blazers. Emma Roberts also embraced the fisherman sandals with vintage skirts.
While the former look is perfect for corporate parties, you should pull off the latter while going on brunch with your BFF.
Mules
The mullets of the shoe family, mules, are open-backed, close-toed, and of various sizes.
Mules have graced the feet of prominent celebs, namely Blake Lively, Olivia Palermo, Selena Gomes, Bella Hadid, and Gigi. Do you know why mules are so famous among celebrities? Sitting somewhere between slippers and formalwear and summer and fall-appropriate, mules are the perfect transitional piece, and perhaps, that's why it's a fave of many celebrities.
Browns Shoes offers some stunning pairs of mules in an array of styles including woven heeled mules, platform mules, and kitten heel mules. You can shop from top designers such as Michael Kors, Wishbone, Giuseppe Zanotti, Diesel, Jeffrey Campbell, and more.
As mules are highly versatile, they pair well with every ensemble. Style them with skinny jeans, a midi skirt, or a jumpsuit for a trendy look. Oh, and don't forget to wear your confidence!
Clogs
Clogs aren't the most fashionable shoes out there, but even then, almost every celeb has one in their closet.
It seems like Lucy Hale, Rosamund Pike, Kendall Jenner, and Rihanna have jumped on the bandwagon to bring clogs back. While Kendall Jenner keeps her look classy by styling clogs with a black top and denim jeans, Rihanna wears them with green and black checkered pants and an oversized blue jersey.
A pair of embroidered clogs are a must-have for everyone who wishes to express themselves through fashion.
Read Also: Womens 70s Outfits: All You Need To Know In 2023
The Takeaway
Which of the above trends are you dipping your toe into? Irrespective of whichever style you opt for, keep one thing in mind: summer shoes must be practical yet stylish.
For daily strolls, a pair of sneakers like Reese Witherspoon will be the best bet. But if you're looking for something cute, you can never go wrong with mules or fisherman sandals.