Cannabis Use Disorder Can Lead to Serious Health Problems, Study Warns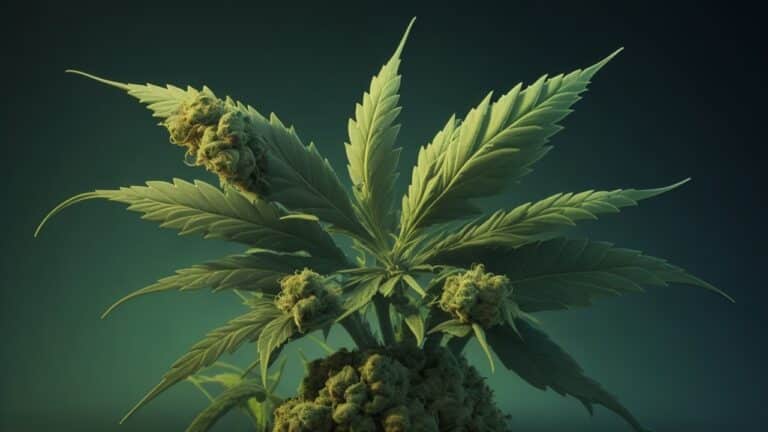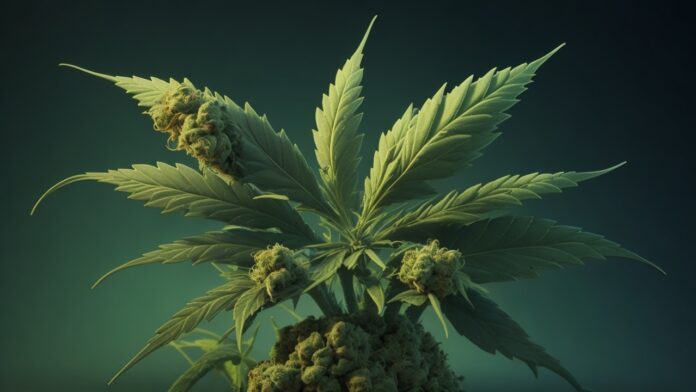 A recent study shows that developing a cannabis use disorder is surprisingly common in Washington state, one of the pioneers in fully legalizing the plant. Interestingly, the research indicates that this disorder can also affect those who use cannabis solely for medical reasons.
Gwen Lapham, the lead author of the study and an assistant professor at Seattle's Kaiser Permanente Bernard J. Tyson School of Medicine, pointed out that many people think using marijuana for medical reasons carries a lower risk of cannabis use disorder. However, her research suggests otherwise.
According to the U.S. Centers for Disease Control and Prevention, a person needs to show at least two specific symptoms to be diagnosed with cannabis use disorder (CUD). These can range from craving the substance and growing tolerant to it, to using it in risky situations or being unable to quit.
Lapham, who also works as an assistant investigator at the Kaiser Permanente Washington Health Research Institute, emphasized that the key takeaway from the study is pretty straightforward. "Cannabis use disorder is actually quite common among primary care patients in a state where cannabis is legal," she said.
The study also found that using both medical and recreational marijuana led to more severe addiction issues compared to just using medical marijuana. Nicholas Vozoris, an assistant professor and clinician investigator at the University of Toronto's Department of Medicine, weighed in on the study even though he wasn't part of it. He said, "This study gives us some badly needed data on cannabis use in a time when it's legal. It shines a light on the extent and nature of concerning, problematic cannabis use in the general population."
Vozoris also pointed out a limitation in the study, mentioning that "Not everyone will be willing or even remember to report their cannabis use. So, this study probably underestimates how widespread cannabis use disorder really is."
Legal Cannabis Use Disorder
The study, which came out on Tuesday in JAMA Network Open, surveyed almost 110,000 patients from the Kaiser Permanente healthcare system in Washington State. Initially, they were asked about their general views on marijuana. Then, a subset of about 5,000 were asked more confidential questions focusing on their marijuana use over the past year. The study honed in on the 1,500 participants who had used cannabis in the last 30 days for its final analysis.
Dr. Alexandre Dumais, who teaches psychiatry at the University of Montreal and wasn't part of the study, highlighted some eye-opening stats. He noted that nearly 39% of medical marijuana users, about 25% of recreational users, and over 56% of those using both types of cannabis reported using it daily or nearly daily. What's more, almost 40% of those mixing medical and recreational pot said they use it more than three times a day.
Given that frequent use is a major red flag for developing cannabis use disorder, these numbers aren't exactly surprising, said Dumais. He pointed out that people using cannabis for non-medical reasons were at the highest risk for moderate to severe cannabis use disorder. This angle is pretty fresh because not many studies have broken down the data by the severity of cannabis use disorder, he mentioned.
As for treatment options? Well, Gwen Lapham, the lead author of the study, said there are no FDA-approved meds out there for treating this disorder right now. So most folks are looking at behavioral therapy or going to specialized addiction centers. And not seeking help could lead to a host of issues. Dumais listed potential consequences like an increased risk of mental health problems, cognitive issues, and violent behavior, not to mention more trips to psychiatric services and the hospital.
It's not just a Washington state thing; this trend is global. Similar patterns have been noticed in countries like the Netherlands, Germany, and even as far as Australia and New Zealand. According to a meta-analysis done in 2020, 22% of pot users worldwide will likely develop a cannabis use disorder at some point in their lives. And if you're younger and puffing away weekly or even daily, that risk jumps to 33%. A more recent study from 2021 showed that in Canada, the rates of cannabis use disorder went up from 17.7% before legalization to 24.3% after.
Dr. Beth Cohen, a medicine professor at the University of California, San Francisco, who wasn't involved in the study, emphasized the need for awareness. She said, "As weed becomes more accepted and easy to get, we've got to talk about the potential downsides so people know what they're getting into."
She stressed that while not everyone who uses cannabis will get addicted, the growing rates of cannabis use disorder in studies like this one show we've got to get smarter about this. That means figuring out who's most at risk and educating both the public and healthcare providers on how to spot and handle the issue.
Subscribe to Our Latest Newsletter
To Read Our Exclusive Content, Sign up Now.
$5/Monthly, $50/Yearly