Unraveling the Intricacies of Buying Property Abroad: An In-depth Study of Real Estate in Croatia, Greece and Portugal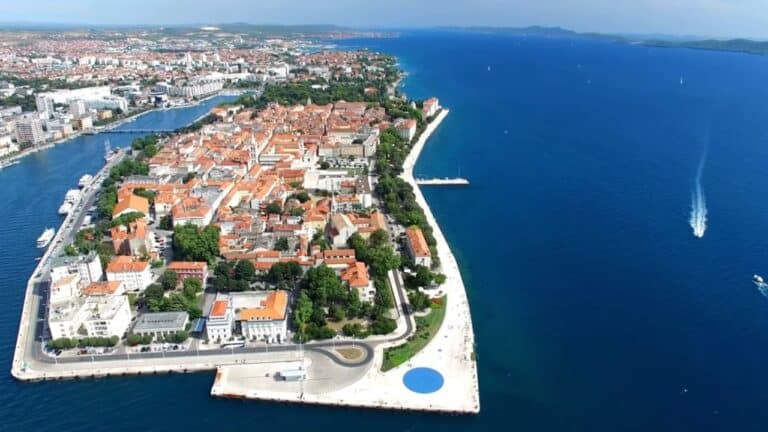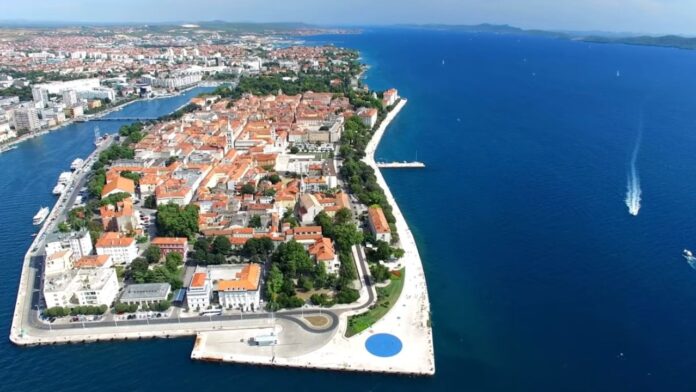 In the era of globalization, geographical boundaries are rapidly diminishing, and buying property abroad has become an emerging trend among global investors. Particularly gaining momentum are the picturesque locales of Croatia, Greece, and Portugal, famed for their rich cultural heritage, breath-taking vistas, and potential-packed real estate markets. But, does purchasing property in these overseas locations validate the investment? In order to explore this, let's delve into an in-depth analysis of Croatian real estate for sale, real estate in Greece for sale, and Portuguese property market. 
Croatia, renowned for its splendid coastlines and sun-soaked beaches, is increasingly gaining favor among international buyers. The appeal of Croatian real estate for sale is strengthened by the country's burgeoning tourism industry. The potential to invest in vacation rentals, the prospect of a holiday home by the azure waters, or the idea of permanent migration present attractive opportunities for global investors. The diverse Croatian property market offers a broad spectrum of choices, from contemporary apartments in the dynamic city of Zagreb to lavish villas in the coastal gem of Dubrovnik.
Similarly, Greece, often referred to as the birthplace of Western civilization, is generating significant traction in the global real estate arena. Real estate in Greece for sale offers a wide array of possibilities that cater to different investor preferences. This includes the rustic charm of stone houses in the historical Peloponnese, the luxury of beachfront villas in the island paradise of Crete, or the modern allure of apartments in the bustling city of Athens. The Greek Golden Visa program, offering a residency visa in exchange for an investment in real estate, significantly contributes to the foreign investment influx.
Lastly, Portugal, a country known for its blend of traditional charm and modern living, is becoming a popular choice for property investment. Its Golden Visa program, similar to that of Greece, has attracted significant attention. Additionally, the affordable cost of living, high quality of life, and relatively low property prices compared to other Western European countries make Portuguese property market attractive for investment.
Nevertheless, the allure of buying property abroad does not come without its fair share of challenges and uncertainties. Irrespective of whether you are contemplating investing in Croatian, Greek, or Portuguese real estate, several important aspects need to be thoroughly examined.
Firstly, understanding the local property laws and regulations is vital. Every country has its unique property laws, and navigating through them can be quite overwhelming for foreign investors. For instance, Croatia places certain restrictions on property types that can be purchased by non-EU citizens. Greece and Portugal, on the other hand, specify the minimum investment amount required to qualify for the Golden Visa.
Secondly, the language barrier can pose potential difficulties. Lack of proficiency in the local language could lead to miscommunications during the purchasing process. Employing a local attorney or real estate agent who is fluent in your language could help mitigate this risk.
Thirdly, it is crucial to consider the economic stability of the country. The health of the real estate market often mirrors the overall economic wellbeing of a nation. Given that both Croatia and Greece have had their economic challenges in the past, understanding the present and future predicted economic conditions is necessary before investment.
Another crucial point to evaluate is the potential return on investment. This primarily depends on the location of the property, its type, and the intended use. A vacation rental property in a popular tourist spot could generate a steady income stream, whereas a residential property in a less traveled area might not appreciate as much in value.
Lastly, the challenge of managing a property from a distance should be considered. If you intend to rent out the property or maintain it for personal use, the logistics and costs of property management can be significant.
In conclusion, the prospects of investing in Croatian real estate for sale, real estate in Greece for sale, or the Portuguese property market may present tantalizing opportunities. Their rich cultural heritage, captivating landscapes, and vast array of real estate options offer both an attractive lifestyle proposition and significant investment potential. However, it is crucial to underline that buying property overseas is a complex process filled with both known and unknown variables.
Being cognizant of the country's economic stability, understanding local property laws, grappling with potential language barriers, and considering the logistics of managing a property from afar are all key challenges that need to be addressed. Beyond these, a deep comprehension of the current local market conditions, the potential for future growth, and the general real estate trends of the country is pivotal.
Seeking local expertise, such as lawyers and real estate agents, can be a strategic move in navigating through the local regulations, language barriers, and paperwork. Similarly, it would be prudent to take into account the cost of maintaining the property, including taxes, utilities, and management fees, which might affect the overall profitability of the investment.
The dream of owning a home in Croatia, Greece, or Portugal is undeniably appealing, yet it's essential to move beyond the dream and approach it with a practical, well-informed mindset. It's a balancing act between the potential returns, the inherent risks, and the ultimate objective of the investment. But with due diligence, expert advice, careful planning, and an understanding of the local market, it can be a rewarding journey towards expanding your international real estate portfolio.
Subscribe to Our Latest Newsletter
To Read Our Exclusive Content, Sign up Now.
$5/Monthly, $50/Yearly