How to Improve Your Brand Reputation?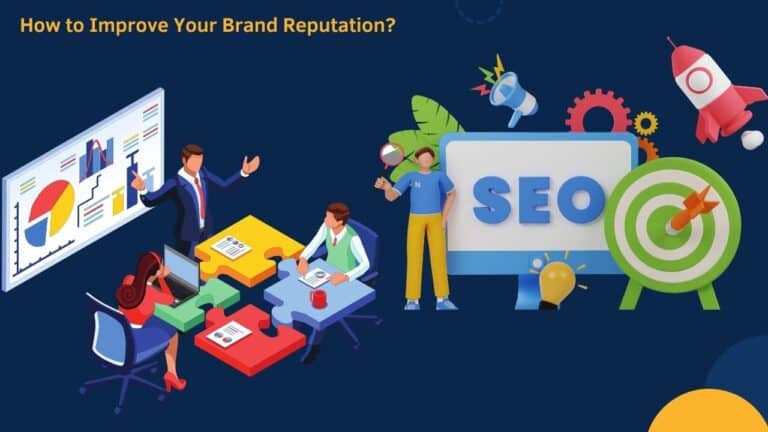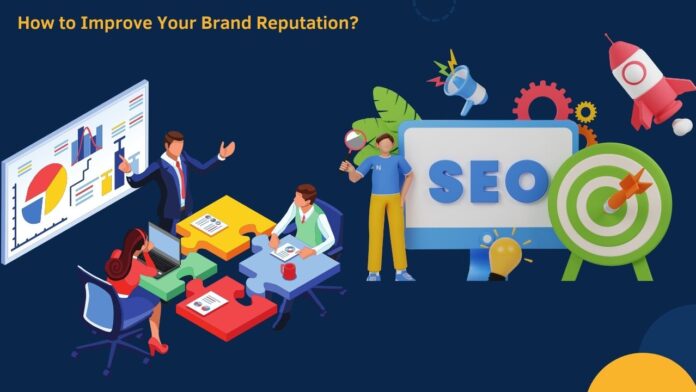 Do you find that you often lose out to the competition? Often, this comes down to brand reputation. Consumers will always opt for a brand with a positive reputation as they know they are more likely to have a positive experience. Additionally, consumers will always be loyal to brands aligning with their values. The difficulty is that it can take a lot of time and effort to build a positive reputation, but all it would take is just one comment on social media to destroy your reputation. This post will look at a few of the best strategies to use to build a positive reputation – combining a few of these should deliver powerful results.
Prioritize Customer Service
Many factors determine a brand's reputation, but few hold as much weight as customer service. A negative experience can turn a consumer away for life and harm your reputation, but a business that offers excellent customer service will find it a lot easier to retain customers and benefit from word-of-mouth marketing. The key with customer service is to be transparent and honest while always being willing to go the extra mile to resolve issues.
Collect Customer Reviews
When choosing between brands, consumers will always read customer reviews to see what other people's experience has been like. Reviews can also add social proof, so collecting as many as possible is vital – an incentive is a smart way to encourage more reviews. You then want to make these reviews as visible as possible on the company website and social media.
Use Link Building Services
Few things are as integral to success in 2023 as search engine ranking. Those that appear at or near the top will benefit from increased brand awareness, organic traffic, and brand authority. Both search engines and search engine users will deem high-ranking companies as authoritative sources, which will help to develop your reputation. It can be challenging to secure a strong ranking with most businesses utilizing SEO, which is why it is worth using the services of an international link building agency. They will be able to help your business expand into international markets, increase organic traffic, and build a reputation as an industry leader. 
Use Professional Content Writing Services
Leading on from this, you also need to ensure that you are creating high-quality content. Content is the foundation of many marketing campaigns, but you need to make sure that you are producing quality content. Brands known for producing engaging content that is informative, valuable, and/or entertaining for their target market will always be seen favorably. Professional content writing services can produce premium content that will help you to get noticed and engage your target market. Quality content will keep people returning for more while increasing your online visibility. 
Utilize Social Media
Social media can make or break your reputation, so you must know how to use this platform effectively. It will depend on your target market, but you need to create and share useful content and engage with your followers online. Remember that this is a social platform, so you want to avoid being overly promotional. Instead, try to build a community for your target market where people can engage with one another and learn the latest industry news. Humor can be an effective way to stand out and build relationships, but crucially, ensure that you never post anything that could be deemed offensive or polarizing. 
Reduce Your Environmental Impact
Nowadays, consumers are eco-aware and selective of the brands that they use. Therefore, you want to find ways to reduce your environmental impact and develop a reputation as a green brand. Of course, this is important from a social responsibility standpoint, but it can also help you to attract modern consumers to your brand. There are many ways that you can develop a reputation as a green brand, such as:
Solar panels

Energy efficiency appliances

Remote work

Using green materials

Using green suppliers

Eliminating single-use plastics

Taking part in green initiatives

Supporting environmental organizations
You also need to make sure that people are aware of the steps that you have taken. Social media is a superb platform for this, as it allows you to demonstrate your commitment to sustainability and raise awareness among your followers.
Stand For Important Causes
In addition to sustainability, consumers are becoming increasingly passionate about many other issues seen all over the globe. Therefore, it is intelligent to identify what key issues your target market feels passionate about and align with these. Standing for important causes can help you appeal to your target market, develop a positive reputation, and do some good in the world – this makes it a win-win. You want to show that you are a brand that cares and takes action to affect positive change in the world.
Look After Your Employees
An often overlooked aspect of brand reputation is how you treat your employees. Stories often break of household name brands mistreating employees, which can cause significant harm that can be hard to recover from. Of course, you always want to be a good employer, but you should find that this also helps you to build a positive reputation. Additionally, looking after employees can improve performance levels, encourage employee loyalty, make recruiting easier, and many other benefits. So, what are some of the best ways to build your reputation by looking after employees?
Positive feedback

Employee recognition programs

Career development opportunities

Flexible work

Pay rises

Team-building activities

Social events

Open door policy

Encouraging idea sharing
These are the key areas to focus on to build a positive reputation for your brand. Remember that it can take a long time to develop and requires a lot of hard work, but you can also very quickly inflict serious damage to your reputation. Therefore, you must be diligent in your work and view this as an ongoing process. By combining the above together, you should reap the benefits before long and find it much easier to attract and retain customers.