Biden Visit to Israel Aims to Influence Gaza War Conduct Amid Mounting Crisis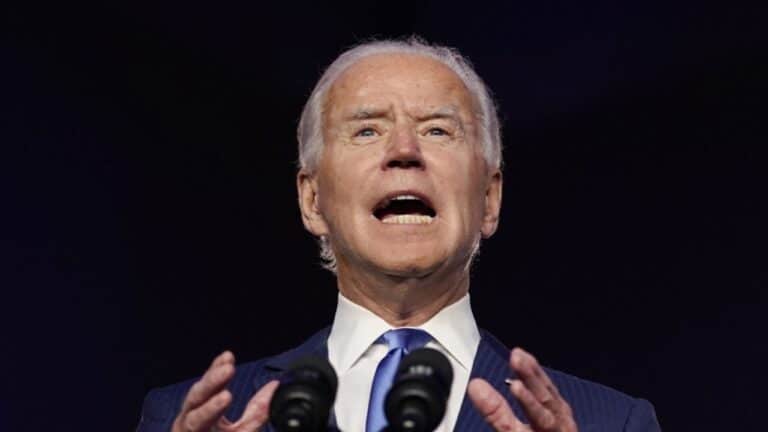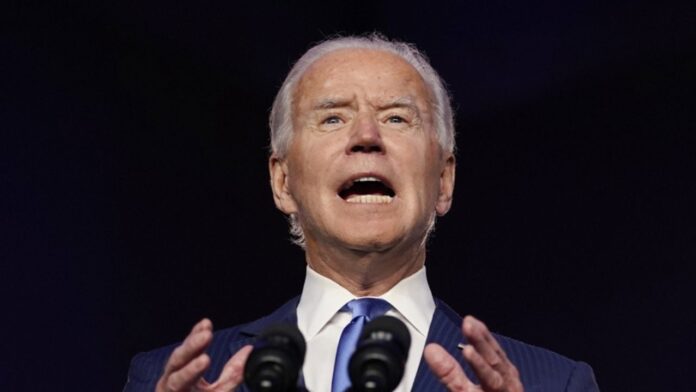 President Joe Biden will visit Israel on Wednesday in a show of solidarity and to try to influence its military campaign against Hamas in Gaza, as concerns grow over a worsening humanitarian crisis and fears of the conflict spreading across the region.
U.S. Reaffirms 'Ironclad' Commitment to Israel's Security, Seeks Humanitarian Access to Gaza 
Speaking from Tel Aviv after meeting Israeli leaders, U.S. Secretary of State Antony Blinken said Biden will be coming at a "critical moment" to reaffirm America's "unwavering support for Israel's right to defend itself" and its "ironclad commitment to Israel's security." Blinken stressed the U.S. supports Israel's goal of degrading Hamas' military capabilities. 
Blinken added that at Washington's urging, Israel agreed to "develop a detailed plan" to allow humanitarian aid and basic supplies into Gaza, including exploring ways to establish secure corridors to protect civilians and allow them to access aid. He said it is "imperative that substantial humanitarian assistance begin flowing into Gaza immediately to alleviate dire conditions."In addition, you can also read an article on- U.S. Beefs Up Naval Presence Near Israel Amid Gaza Conflict
Unclear if Biden Visit Will Affect Israel's Military Operations
An Israeli military spokesman said Tuesday it remains uncertain if Biden's trip will impact the timing or scope of any further operations in Gaza. The military said it is currently assessing how much time is needed to complete its stated objectives. 
The U.S. has been intensely engaged in behind-the-scenes diplomacy to enable aid access to Gaza and for Egypt to open its border crossing to help trapped foreign nationals and wounded Palestinians leave for medical treatment. Regional powers like Egypt, Jordan and Qatar have also been involved in efforts to contain the fighting and prevent a broader regional conflagration.
U.S. Estimates 500-600 Americans Remain Trapped in Gaza
U.S. officials estimate between 500-600 American citizens, including dual nationals, remain trapped in Gaza. The U.S. has urged its citizens to shelter in place for now due to the active conflict. There is also mounting urgency around negotiating the release of hostages and captives held by Hamas, who include foreign nationals from several countries.
Khaled Meshaal, a former Hamas leader, said the group is holding 200-250 captives that include "men and women from different nationalities." Hamas spokesperson Abu Obaida said the captives "are our guests and we will make every effort to secure their safety." Obaida added that Hamas aims to release them "as soon as conditions on the ground allow." 
On Monday, Hamas released a video of a 21-year-old Israeli-French woman named Mia Shem asking to be returned home to her family "as quickly as possible." She said Hamas gave her medical treatment for an arm injury.Additionally, you can also read about- HRW Says Israel Used White Phosphorus in Gaza, Risking Civilians
Border Remains Closed As Gaza Endures Fifth Day Without Electricity
The main border crossing between Israel and Gaza has remained closed since the fighting erupted, even as Gaza entered its fifth consecutive day without electricity on Monday, after power lines were damaged. Israel has also cut off water and fuel supplies to the territory. 
Egypt said it would allow humanitarian aid into Gaza through the Rafah crossing but insisted it will only permit people with dual citizenship to enter its territory, not Palestinian refugees who would require long-term support. 
Israel appears willing to let people leave Gaza into Egypt, but Israel has resisted letting substantial aid enter for now, citing security concerns. This has prevented the border from opening up to allow trapped foreign nationals and wounded Palestinians to exit.
On Monday, hundreds of dual citizens waited for hours at the closed Rafah crossing but ultimately left after hopes faded that it would open that day. "The road is dangerous and there are no cars. We are being exposed to danger in order to leave. This is unjust," said Jordanian-Palestinian national Rasmeya Ahmed.
Over 2,700 Palestinians Killed So Far, Israel Preps for Possible Ground Invasion  
Israel has subjected Gaza to an intense air and artillery bombardment since Hamas militants launched a rocket assault on Israeli cities on October 7. The Israeli military has said its strikes have killed over 2,700 Palestinians so far, surpassing the civilian casualties recorded during the 7-week Israel-Gaza war in 2014.
Palestinian health officials estimate the death toll is even higher, at nearly 3,000 killed with over 10,000 injured. Israel contends hundreds of those killed were Hamas militants, but Palestinian groups argue the vast majority are civilians. The UN estimates nearly 1,000 Palestinian children are among the dead. 
Israel has ordered the evacuation of nearly half of Gaza's 2.3 million population from northern areas as it prepares a potential ground invasion. The UN estimates over 600,000 Gazans have fled south to overcrowded makeshift shelters and host families, creating "increasingly dire humanitarian conditions."If you want you can also read- Israel Orders Gaza Evacuations Amid Offensive Escalation, Sparking Humanitarian Crisis Fears
Violence Also Flares in West Bank, Along Israel-Lebanon Border  
In addition to the bloodshed in Gaza, violence has also recently surged in the occupied West Bank and east Jerusalem. Dozens of Palestinians have been killed in clashes with Israeli security forces in the West Bank during demonstrations and raids.
Tensions are also high along Israel's northern border after Hezbollah and Israeli forces exchanged cross-border fire over several days. Hezbollah, the Iran-backed Lebanese militia, has threatened retaliatory attacks in response to Israeli strikes on its positions in Syria in recent days. 
Iran's foreign minister warned that Hamas and other Gaza militant groups could resort to preemptive strikes against Israel in the coming hours. Israel in turn has warned Iran not to further inflame the conflict. The U.S. deployed two aircraft carriers to the region to deter Iranian aggression.
You May Find Interest: Israel vs Palestine Conflict History: Casualties, Peace Attempts, and More