Unmissable Delta 8 Products to Try Out
Delta-8 is the new trend. People seem to love Delta-8 products. If you are also one of the Delta-8 enthusiasts, then you are going to love this article. We have compiled a list of Delta-8 products that you should try at least once in your lifetime.
In this list, we have named some of the best products in the following categories- gummies, tinctures, and cartridges.
This list was created in tune with some of the most loved and highly rated products featured across cannabis expert Hempercamp's extensive catalog.
Delta 8 Gummies-
Delta-8 gummies are one of the most popular products. Their popularity is ever increasing. Gummies are similar to candies in structure and are also very easy to consume. One of the things that consumers love is the variety of flavors that are offered in gummies. Here listed below are some of the must-try brands online if you are a gummies fan.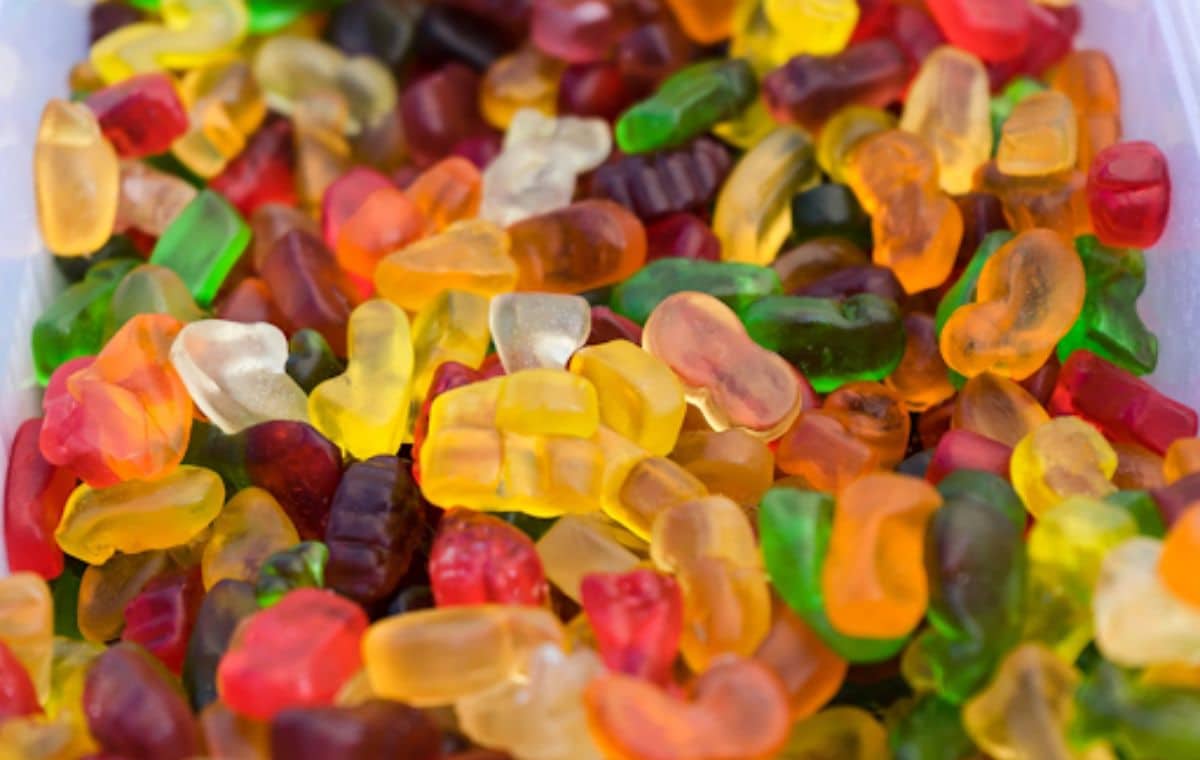 credit- vecteezy.com
1. KOI Delta-8 Gummies-
KOI Delta-8 gummies are one of the best that you will ever taste. They contain 25mg of Delta-8, which for sure will satisfy you. The gummies come in 7 refreshing flavors, and you have the option to buy a pack of 6, 20, and 60. The products are of high quality and are lab-tested. You can also save 15% on your first order. And you receive free delivery on orders over $49.
Website- koicbd.com
2. ELYXR Delta-8 Gummies
If you are searching for balance, then this one is for you. ELYXR gummies have a perfect balance; everything is in the right quantity.  They come with a 25mg Delta-8 dosage with a pack of 20 pieces. This would be the tastiest dose of Delta-8 that you ever had. They offer flavors such as Cherry, Orange, Watermelon, Blue Razz, and Mango. If you are confused between them, you can go with the variety pack (three-pack) or party pack (four-pack).
Website- cbdgenesis.com
3. Delta-8 + THCv Gummies- Blue Raspberry
3CHI is one of the most popular Delta-8 brands, and so are their Delta-8 Gummies. These come with 20mg DELTA-8, 10 mg of THCv, and a pack consisting of 10 of those. The products are lab certified and you can take a look at their reports on their website. This taste is different from regular gummies. Although they are derived from Hemp, you would get zero Hemp taste. Here we have mentioned one of the flavors- blue raspberry, but you can take a look at other flavors on their website.
Website- 3chi.com
Delta-8 Tinctures-  
Delta-8 Tinctures are one of the most loved Delta-8 products. They are easy to use, you just have to let go of some drops under your tongue. Tinctures are derived from CBD flowers, so everyone above 18 is allowed to purchase them, unlike Vape, which requires one to be 21. Here below we have some of the best tinctures that you can order right now-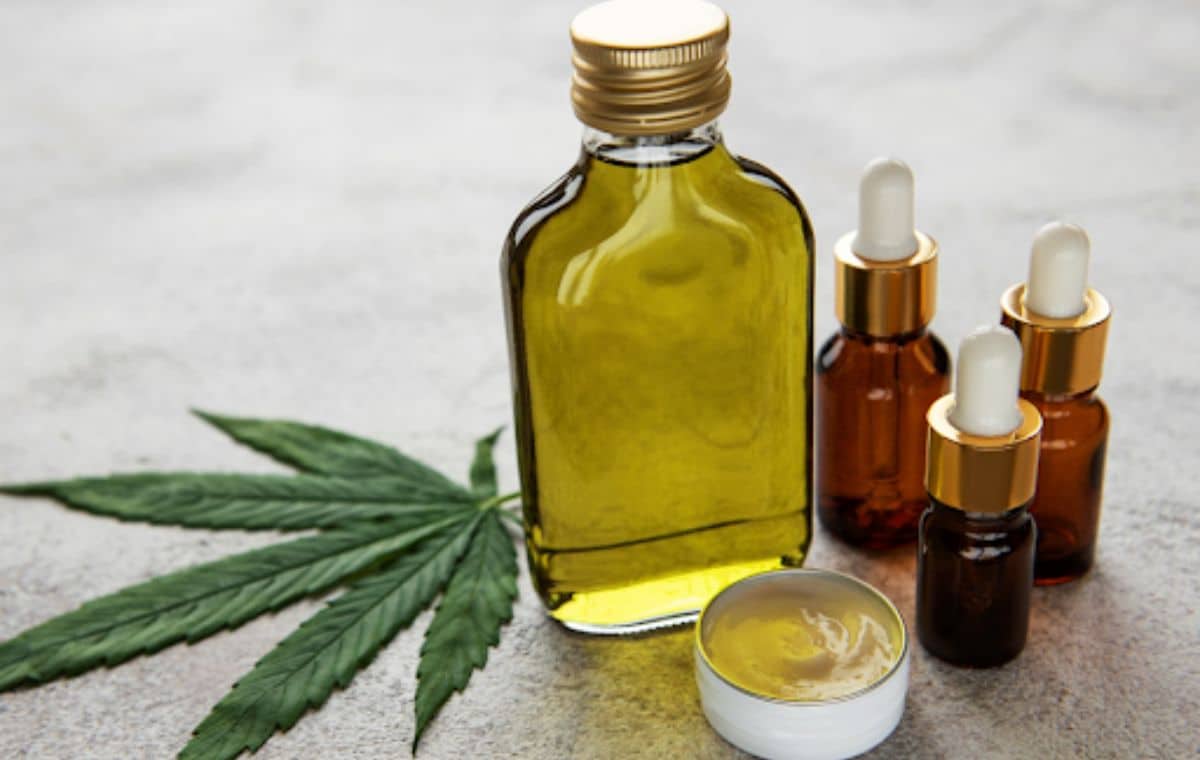 credit- vecteezy.com
1. KOI Delta-8 THC Tinctures-
Starting the list once again with KOI. They offer Delta-8 tinctures, combining hemp-derived Delta-8 THC with MCT which is highly nutritious and has some delicious flavors. Each bottle consists of 30 ML and delivers a total of 1,000 mg of Delta-8 THC. For every 0.5 ML serving you derive 16.7 mg of Delta-8. They offer you 5 exciting flavors- Blue Razz, Lime, Mango, Strawberry, and Watermelon.
Website- koicbd.com
2. CANNABIS LIFE 1:2 Delta-8/ CBD OIL
This is a combination of Delta 8 THC + BROAD SPECTRUM CBD OIL, in a 1:2 ratio. Approximately 333mg of Delta-8 and 666mg of Broad-Spectrum CBD Oil are in a 1000mg bottle which is about 30ml. Every batch of products is lab tested, and they are also vegan friendly. The store offers you a 25% discount on your first order and free shipping above $49. Also, you have other options in the 1:1 ratio.  
Website- cannabislife.com
3. NULEAF- DELTA THC FULL SPECTRUM OIL.
NULEAF tinctures are made from whole extracts, which are derived from organic hemp. You have the option of 150mg, 450mg, and 950mg. Each dose consists of 15mg/ml. Also, you would get 10% off on your first purchase, and they provide free shipping all over the United States.
Website- nuleafnaturals.com
Delta 8 Cartridges-
Cartridges are one of the most desired Delta 8 products. The experience that Cartridge provides is a very different experience as compared to other products, usually more delightful. But getting quality cartridges is quite difficult, so we have compiled this list for you stating some of the best cartridges.
1. SECRET NATURE- Delta 8
This is one of the best you can get, derived from 100% organic Hemp. They are known for their premium quality products. Each 700mg cartridge is formulated from 50% Delta 8, 14% CBC and terpenes. Not only this, but they also offer various other cartridges, which you can take a look at on their website.
Website- secretnaturecbd.com
2. KOI- DELTA 8 CARTRIDGES
Once again, we have KOI on the list. These cartridges are 100% natural and have no additives.  These are available in 5 different strains and contain 1 gm per cartridge. All their products are lab tested assuring good quality. Also, you would receive 15% on your first order, and also free delivery on orders above $49.
Website- koicbd.com
3. GRAND DADDY PURPLE DELTA-8 CARTRIDGE
With a dosage of 900mg per cartridge, it provides approximately 240 puffs (3.75mg/puff). This is one of the best cartridges out there. With this cartridge, you can experience the Granddaddy Purple Kush, an Indica. Also, there are more than 16 flavors for you to choose from. And the products are lab tested, results can be found on the website.
Website- cbdmall.com
And if you are looking for Vape pens, then you can check out the 5 Best Vape Pens for 2022.
Bonus-
Tropical Pop Crystals from KOI-
KOI has very impressive Pop Crystals a type of edible. They are getting immense love from customers, and you should also try it once. They come in a single pack of 50mg out of which 20mg is Delta 8, 20mg is Delta 10, and 10mg Delta 9. Also, you would get buy 1, get 1 50% off as well as free shipping for a minimum purchase of $99, if you use code-CBDDAY22. Also, they offer different flavors such as tropical and strawberry.
Website- cbd.co
Subscribe to Our Latest Newsletter
To Read Our Exclusive Content, Sign up Now.
$5/Monthly, $50/Yearly