15 Best Ashwagandha Supplements: Nature's Gift to Wellness!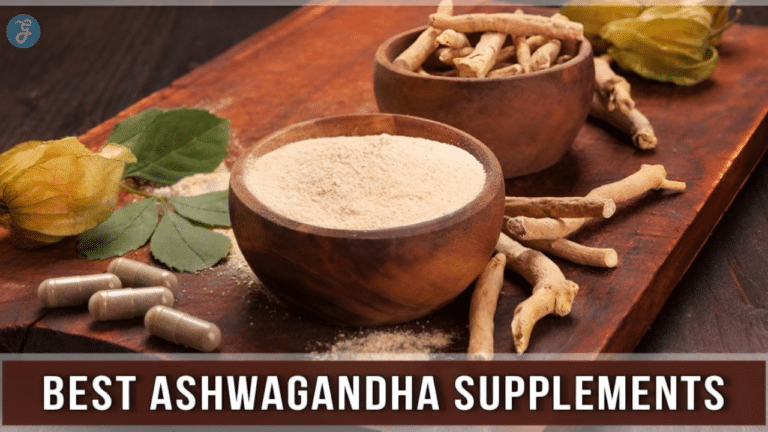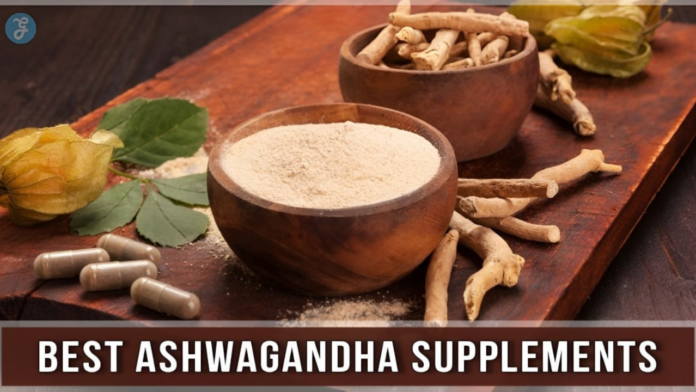 In recent times, the availability of Ashwagandha supplements has witnessed a significant surge, catering to a diverse spectrum of individuals seeking a natural way to address the challenges of modern life. These supplements encapsulate the potency of Ashwagandha's bioactive compounds, prominently its withanolides, which are believed to be responsible for its wide-ranging benefits.
From standardized extracts to innovative blends, Ashwagandha supplements come in various forms, accommodating different preferences, dietary needs, and lifestyles. Whether in classic capsule form, gummies for a more delightful experience, or blended with other adaptogens and superfoods for synergistic effects, the diversity in supplement offerings reflects the adaptability and universality of Ashwagandha's appeal.
In the following sections, we'll explore a curated selection of some of the best Ashwagandha supplements available in the market. These supplements have garnered praise for their quality, effectiveness, and unique formulations, serving as promising companions on the journey to holistic well-being. Whether you're seeking stress relief, cognitive enhancement, or a boost in vitality, the realm of Ashwagandha supplements offers an array of options to cater to your specific needs and preferences.
Advantages of Ashwagandha Supplements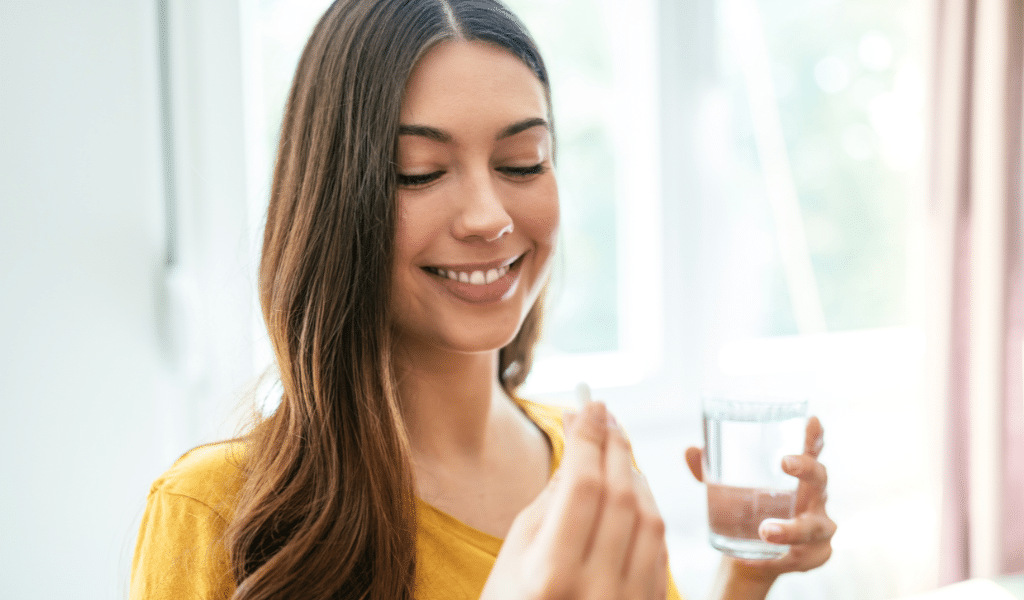 Based on a study, the following are nine possible advantages of ashwagandha Supplements.
It might lessen tension and anxiety: Ashwagandha may help ease the signs of stress and anxiety. To reach a consensus on the proper dosage and manner of treatment for stress and the problems linked to it, additional research is necessary.
Might enhance athletic prowess: Ashwagandha may enhance VO2 max, strength, and other physical performance metrics in athletes and healthy individuals.
Could reduce symptoms of some mental health issues: According to the limited research that is currently available, ashwagandha may help people with some mental health disorders and reduce depression symptoms. However, more study is required.
It may aid in increasing testosterone levels and male fertility in males: In addition to perhaps improving testosterone levels, ashwagandha may also offer some advantages for male fertility. However, more study is required.
May lower blood glucose levels: There is some evidence that ashwagandha may lower blood sugar levels by influencing insulin secretion and the capacity of cells to take up glucose from the bloodstream.
Could lessen inflammation: In the body, ashwagandha may aid in lowering inflammatory markers. However, more study is required.
It may enhance mental processes, including memory: In some populations, the best ashwagandha supplements may enhance cognition, speed of reaction, and task performance. However, more study is required.
Ashwagandha may help with sleep improvement: Recent research points to ashwagandha as a potential natural sleep aid, especially for those who suffer from insomnia.
Top 15 Ashwagandha Supplements for Optimal Well-Being
In the following section, we delve into the finest Ashwagandha supplements available, aiding you in pinpointing the optimal choices for your needs.
1. NOW Supplements Ashwagandha
NOW Supplements' Ashwagandha stands as the Editor's Choice with 450mg of potent Ashwagandha extract per capsule. It delivers consistent results, promoting tranquility, heightened energy, and mental clarity. NOW Supplements' unwavering commitment to quality and purity ensures unparalleled effectiveness and safety.
As a dedicated health enthusiast, I've sampled a plethora of Ashwagandha supplements, yet NOW Supplements' Ashwagandha remains my favorite. Its standardized 450 mg Ashwagandha extract per capsule guarantees a potent and uniform dosage. The veg capsules are effortless to swallow and don't leave any unpleasant aftertaste.
This product has been my go-to solution for tackling stress and nurturing well-being. It has proven invaluable in managing stress and anxiety, fostering a sense of peace and relaxation. Additionally, I've experienced an upswing in both energy levels and mental acuity.
A noteworthy aspect of NOW Supplements is their unwavering dedication to quality. They prioritize purity and subject their products to rigorous testing to meet the highest benchmarks. This assurance bolsters my confidence in the supplement's efficacy and safety.
2. Himalaya Organic Ashwagandha, 2-Month Supply
Having personally tried the Himalaya Organic Ashwagandha supplement, I've been impressed by its caliber and effectiveness. Its USDA-certified organic and non-GMO status provides peace of mind, assuring a clean and natural product.
The caplets contain 670 mg of organic Ashwagandha root powder and extract each, ensuring a potent dose. The caplets go down smoothly and don't leave an undesirable aftertaste. This supplement has proven highly effective in managing stress and anxiety, promoting a sense of equilibrium and composure in my daily life.
The two-month supply is a commendable feature, delivering substantial value for the cost and eliminating concerns of running out too swiftly. Himalaya, a reputable manufacturer of high-quality herbal supplements, maintains their standard with this Ashwagandha offering.
3. ORGANIC INDIA Ashwagandha Herbal Supplement
Prioritizing my well-being, I've integrated ORGANIC INDIA Ashwagandha into my journey. This vegan, gluten-free supplement aligns seamlessly with my dietary preferences and yields remarkable outcomes.
Each bottle contains 90 capsules, providing ample supply to reap Ashwagandha's benefits over an extended duration. This supplement has played a pivotal role in boosting my mood and overall well-being. I've observed heightened endurance, vitality, and strength, positively influencing my daily life.
The product's organic certification and non-GMO status resonate with my inclination toward natural and unadulterated supplements. ORGANIC INDIA's commitment to sustainable and ethical sourcing practices underscores the premium quality of their ingredients.
4. KOS USDA Organic Calming Blue Spirulina Blend, Plant-Based
The revelation of KOS USDA Organic Calming Blue Spirulina Blend has been transformative. This distinctive product amalgamates Ashwagandha root with other beneficial components like blue spirulina, lemon balm, reishi mushroom, and B complex vitamins.
The berry coconut cooler flavor is both invigorating and delightful. I relish blending it into my smoothies or incorporating it into water for a swift and convenient Ashwagandha and superfood infusion. The fact that it's plant-based harmonizes with my inclination for natural and sustainable products.
Since integrating this blend into my regimen, my stress and anxiety levels have notably dwindled. It empowers me to remain serene and centered throughout the day, even during demanding situations. The bonus of blue spirulina and other ingredients make it an all-encompassing and holistic supplement.
5. Stressballs, De-Stress + Snooze Ashwagandha Gummies
Last year, my pursuit of an enjoyable supplement routine led me to Stressballs De-Stress + Snooze Ashwagandha Gummies. The prospect of incorporating Ashwagandha into my routine in a delectable and convenient gummy format was enticing.
The endearing gummy presentation transforms the daily Ashwagandha dose into a delightful treat. Each gummy encapsulates a fusion of Ashwagandha and other soothing components, facilitating relaxation and unwinding after a taxing day. Beyond the delectable taste, they bestow tranquility, ushering in a restful night's sleep.
These gummies have been a lifeline in times of stress. The synergy of Ashwagandha and other calming elements fosters relaxation and tranquility. Moreover, the natural blueberry flavor makes consumption a delightful experience.
6. Integrative Therapeutics Cortisol Manager – with Ashwagandha
Witnessing significant improvements in health and sleep quality, my parents have adopted Integrative Therapeutics Cortisol Manager, a blend of Ashwagandha and L-Theanine. This amalgamation effectively diminishes stress and fosters restful sleep, all without melatonin.
Foremost among the benefits they've experienced is the reduction of stress levels. The Ashwagandha in this supplement equips them to manage stress more effectively, inducing calmness and relaxation throughout the day. It has also contributed to more revitalizing and rejuvenating sleep, significantly enhancing their overall well-being.
The absence of melatonin in this supplement is a considerable advantage. It delivers a natural and non-habit-forming sleep support solution. The ample 90-capsule supply coupled with the effortlessly ingestible capsules underscores its convenience in their daily routine.
7. Ancient Apothecary Fermented Ashwagandha
Ancient Apothecary Fermented Ashwagandha has become a staple in my wellness routine due to its unique formulation. This supplement features fermented Ashwagandha root and delivers 500mg of this adaptogen per capsule.
The fermentation process is believed to enhance the bioavailability of nutrients. I've found this supplement to be particularly effective in reducing stress and promoting relaxation. Additionally, the fermented nature of the Ashwagandha may offer improved digestibility, making it gentle on the stomach.
With a 90-capsule supply, Ancient Apothecary ensures an extended period of use. The commitment to utilizing traditional practices like fermentation aligns with my interest in holistic wellness.
8. Youtheory Ashwagandha
Amidst a demanding and rapid-paced lifestyle, stress and anxiety often sneak up on me. That's why I turned to Youtheory Ashwagandha last year, and I can confidently say it revolutionized my approach. This supplement is expertly formulated with premium Ashwagandha extract, delivering a potent dose to bolster multiple aspects of well-being.
One of the notable advantages I've experienced is the heightened mental clarity and focus. Traditionally known for supporting cognitive function, Ashwagandha noticeably enhanced my concentration and sustained alertness throughout the day.
Moreover, a sense of serenity and balance has become my constant companion, even during taxing scenarios. Youtheory Ashwagandha also contributes to overall vitality and sustained energy levels, enabling me to uphold an active and productive lifestyle. The capsules are notably easy to swallow, and the convenience of a 120-capsule bottle ensures an enduring supply.
9. Pure Encapsulations Ashwagandha
In 2020, Pure Encapsulations Ashwagandha became my steadfast ally in nurturing my well-being. This product offers comprehensive support across a spectrum of health domains, encompassing thyroid health, joint support, adaptogens, cognitive focus, and memory enhancement.
A discernible benefit I noted was the advancement in thyroid function. Long heralded for its thyroid-supportive attributes, Ashwagandha tangibly contributed to the improvement of my thyroid health. The upsurge in my energy levels and the overall sense of well-being I experienced were remarkable.
My admiration extends to their meticulous formulation, devoid of unnecessary additives or allergens. The 120-capsule supply encapsulates generosity, eradicating concerns of depletion.
10. Life Extension Ashwagandha Extract Veg Capsules
Life Extension Organic Ashwagandha Extract Veg Capsules have recently emerged as a key discovery for my sister, who contends with stress and sporadic sleep challenges. This supplement has elicited noteworthy improvements in her overall well-being.
The 60-count supply furnishes an adequate reservoir of capsules, allowing for consistent usage. The veg capsules glide down easily, making them well-suited for vegetarians and vegans. Gentle on the stomach and devoid of digestive disturbances, they exemplify ease of consumption.
Foremost among the benefits she experienced was an enhancement in stress management. The organic Ashwagandha root extract within these capsules induced a sense of calm and equilibrium during intense phases. The supplement also contributed to bolstered energy levels, offering a natural lift devoid of jitters or crashes.
11. Nature Made with 300mg Magnesium and 125mg Ashwagandha
Nature Made Calm & Relax warrants profound appreciation for its transformative role in my life. This supplement expertly merges the advantages of Ashwagandha and magnesium, heralding profound stress relief. The 60-veggie capsule supply spans two months, offering sustained support in mitigating stress.
The collective impact of Ashwagandha and magnesium orchestrates balanced moods and relaxation. Since integrating this Ashwagandha supplement into my routine, my anxiety levels have significantly plummeted, replaced by an aura of serenity. It facilitates superior stress management, fostering an optimistic outlook.
Nature Made is a venerable brand, synonymous with excellence in supplements. Their Calm & Relax formula undergoes meticulous testing to ensure it meets purity, potency, and safety benchmarks. The vegetarian capsules are exceptionally easy to swallow and are devoid of synthetic dyes, artificial flavors, or preservatives.
12. Moon Juice SuperYou Natural Calming Supplement
While I have not personally tried Moon Juice SuperYou, I've encountered positive testimonials about this natural calming supplement. This product amalgamates Ashwagandha, Rhodiola, Shatavari, and Amla, all esteemed for their mood-enhancing properties.
The 60-capsule provision ensures a month's worth of capsules, with the convenient capsule form easing integration into daily routines. The organic growth, vegan nature, and non-GMO composition resonate with those favoring pure, sustainable supplements.
Users attest to an array of benefits, including an elevated mood and diminished anxiety. The amalgamation of Ashwagandha, Rhodiola, Shatavari, and Amla collaboratively nurtures emotional well-being and resilience.
13. Simple Life Nutrition Organic Ashwagandha
Another noteworthy option is the Simple Life Nutrition Organic Ashwagandha. This supplement has garnered popularity among the best Ashwagandha choices. It boasts a robust dose of 1300mg of organic Ashwagandha root powder per vegan capsule.
The 60-count bottle furnishes a two-month supply, catering to consistent usage. The addition of natural black pepper extract is strategic, as it enhances the absorption and availability of Ashwagandha within the body. The formulation, being 100% pure and non-GMO, reflects a commitment to high quality in line with preferences for natural and unadulterated supplements.
Though I haven't personally experienced this supplement, the positive feedback and the potency of the Ashwagandha dosage make it a compelling consideration for those seeking the potential benefits of this adaptogenic herb.
14. NutriRise Ashwagandha Organic Capsules
NutriRise Ashwagandha Organic Capsules have found their way into my regimen as a potent stress-relief companion. With each vegan capsule containing 1300mg of organic Ashwagandha root powder, this supplement offers a robust dosage to support holistic well-being.
Enhanced stress management is a standout benefit I've experienced. The Ashwagandha in this formulation has greatly aided in reducing my stress and anxiety levels, promoting a greater sense of calmness. Additionally, it has contributed to improved sleep quality and a more balanced mood, enhancing my daily life.
The 120-capsule supply ensures an ample provision, making it convenient to maintain consistent usage. NutriRise's commitment to organic sourcing and quality assurance resonates with my preference for clean and effective supplements.
15. Gaia Herbs Ashwagandha Root Capsules
Gaia Herbs Ashwagandha Root Capsules have earned my trust as a reliable adaptogenic aid. Each capsule delivers 120mg of Ashwagandha root extract, known for its potential in supporting stress response and energy levels.
Stress reduction is a noticeable outcome I've observed while using this supplement. It has assisted in creating a sense of tranquility during demanding times, ultimately promoting overall well-being. Additionally, it has positively impacted my energy levels, fostering a more vibrant and active lifestyle.
With a 60-count supply, Gaia Herbs provides a two-month dosage, making consistent use manageable. The emphasis on purity, integrity, and organic sourcing in their products aligns with my preference for high-quality supplements.
Factors to Consider When Selecting an Ashwagandha Supplement
Choosing the right Ashwagandha supplement involves careful consideration of several crucial factors. Ashwagandha supplements vary in quality, concentration, and potential additives. Here are key factors to keep in mind before making your selection:
1. Purity and Quality of the Product: Opt for Ashwagandha supplements sourced from reputable suppliers that adhere to stringent quality control measures. Look for certified organic products free from contaminants like pesticides and heavy metals. Third-party testing adds an extra layer of assurance regarding the product's purity.
2. Concentration and Potency: Check the label for the concentration of active ingredients, particularly withanolides, the compounds responsible for many of Ashwagandha's benefits. Higher concentrations of withanolides typically indicate a more potent supplement.
3. Additional Ingredients or Additives: Scrutinize the ingredients list for potential fillers, allergens, or preservatives. Opt for supplements with minimal or no additives that align with your dietary requirements.
4. Dosage and Recommended Usage: Review the manufacturer's recommended dosage and usage instructions. Tailor your dosage based on your health goals and existing conditions, ensuring you adhere to safe and effective usage guidelines.
5. Customer Reviews and Brand Reputation: Research customer reviews to gain insights into other users' experiences. Positive reviews reflect a product's effectiveness and reliability. Additionally, consider the reputation of the brand or manufacturer, focusing on their commitment to quality and customer satisfaction.
6. Price and Value for Money: Balance the price of different Ashwagandha supplements with their quality and potency. While avoiding excessively cheap options that may compromise quality, be cautious of overly pricey supplements that don't offer significant added benefits.
Side Effects of Ashwagandha Supplements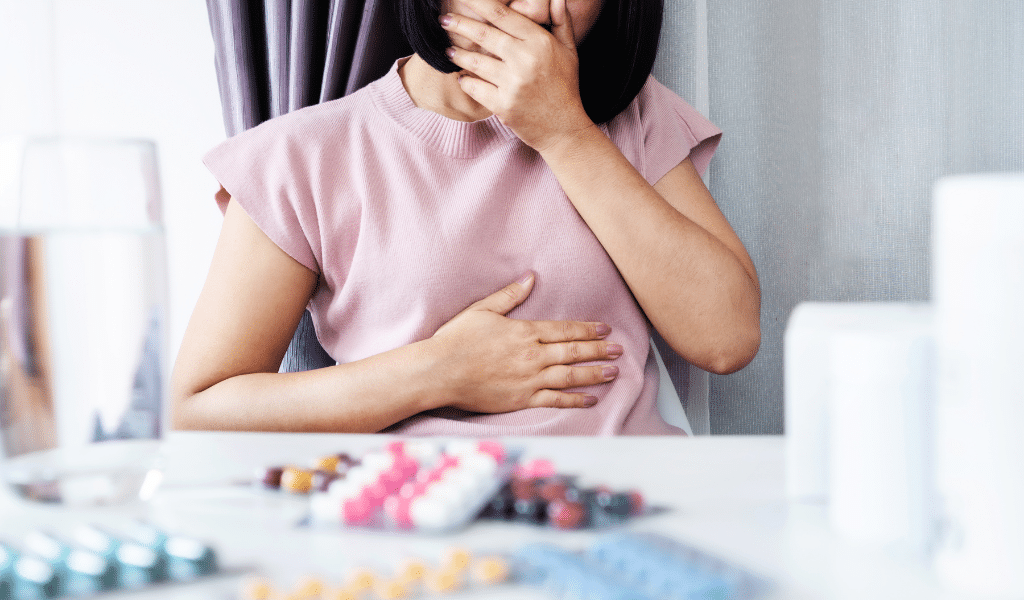 While Ashwagandha supplements are generally safe when taken as directed, they may have potential side effects, albeit usually mild and infrequent:
1. Gastrointestinal Disturbances: Some users might experience mild gastrointestinal discomfort, like stomach upset, diarrhea, or nausea. Taking the supplement with food can help alleviate these effects.
2. Allergic Reactions: Rarely, individuals may be allergic to Ashwagandha or other supplement ingredients, causing acne, skin rashes, itching, hives, or swelling. Discontinue use and seek medical attention if allergic reactions occur.
3. Drowsiness and Sedation: Ashwagandha's calming properties can lead to drowsiness, especially at higher doses or when combined with sedatives or similar medications. Adjust your dosage if excessive drowsiness occurs.
4. Interactions with Medications: Ashwagandha may interact with medications like sedatives, thyroid medications, immunosuppressants, and those for diabetes or high blood pressure. Consult a healthcare professional if you're on medication.
5. Hormonal Effects: Ashwagandha can impact thyroid function. Individuals with hyperthyroidism should consult a healthcare provider before using Ashwagandha.
6. Pregnancy and Breastfeeding: Pregnant or breastfeeding women should avoid Ashwagandha supplements unless supervised by a healthcare professional.
7. Blood Pressure: Ashwagandha may lower blood pressure. Monitor closely if you have low blood pressure or are on medication. If you're interested you can also read on Ashwagandha for PCOS.
Frequently Asked Questions (FAQs) on Ashwagandha Supplements
Below we'll learn about some common queries on Ashwagandha supplements.
Which Ashwagandha is best for muscle growth and testosterone?
Look for Ashwagandha supplements focusing on athletic performance, muscle strength, or hormone balance for these purposes.
Does Ashwagandha increase fertility?
Ashwagandha may positively affect fertility, particularly in men, but further research is needed for concrete conclusions.
Which Ashwagandha is best for bodybuilding?
Choose supplements tailored to athletic performance, muscle strength, and exercise recovery, in conjunction with proper exercise and diet.
What is more powerful than Ashwagandha?
Rhodiola rosea, Ginseng, and Holy Basil are herbs with comparable adaptogenic properties.
How long does Ashwagandha take to work?
Individual response varies, but taking Ashwagandha for several weeks to months is recommended for optimal results.
What happens when you start taking Ashwagandha daily?
Potential effects include reduced stress, better sleep, enhanced cognitive function, improved mood, and increased energy levels.
Read also: Does zinc make you harder
Takeaway
In the realm of well-being, Ashwagandha supplements offer a holistic path, blending ancient wisdom with modern science. From stress relief to cognitive enhancement, these supplements cater to diverse needs. Selecting the right one involves scrutinizing factors like purity, potency, and brand reputation. This journey invites a mindful embrace of nature's wisdom and innovative discoveries. With healthcare guidance, Ashwagandha supplements harmonize well-being, fostering vitality and serenity. Approach with mindfulness, allowing adaptogenic essence to align with your unique journey toward health.