A Beginner's Guide to Horse Racing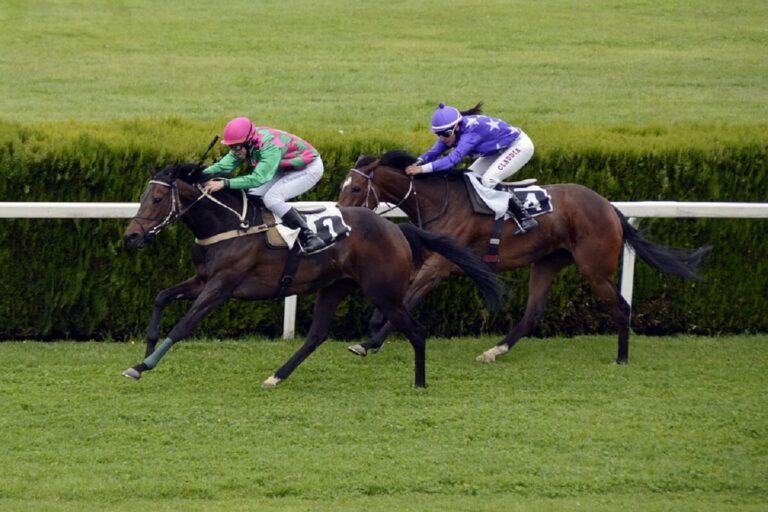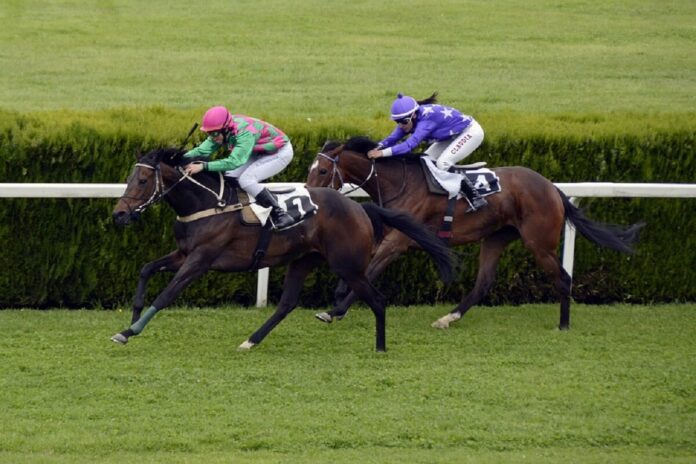 This useful beginner's guide reveals almost everything you have ever wanted to know about horse racing. Some of the main topics covered are the race horses, the jockeys and the trainers, flat racing, jump racing, a day at the races, and also picking winners and betting. Whether you're hoping to attend the races or learning about the different odds to place a bet on a horse, you can find it all here, so check out our beginner's guide to horse racing.
Common horse racing terminology
Some of the most common horse racing terms you are likely to come across, in alphabetical order, are Abandoned, Age, Allowance, Ante-post, Backward, Banker, Sports Betting Ring, Bit, Black Type, Blinkers, Bloodstock, Boxed In, Breeze-Up, Bridle, Broodmare, Brought Down, and Bumper. You also have Chase, Cheekpieces, Claimer, Classic, Clerk of the Course, Colt, Connections, Dam, Dead-Heat, and Declared, as well as Draw, Fences, Filly, Foal, Furlong, Gallop, Gelding, Going, Going Stick, and Graded Race.
Some of the other popular terms in horse racing are Hacked Up, Handicap, Hood, Hurdles, In-Running, Juvenile, Length, Listed Race, Maiden, Mare, Nap, National Hunt, Neck, Non-Runner, Noseband, Novice, Nursery, Odds, and On/Off the Bridle. Others include One-Paced, Open Ditch, Outsider, Pacemaker, Paddock, Parade Ring, Photo Finish, Pulled Up, Pulling, Punter, Pushed Out, Racecard, Schooling, Skills, Sire, Sprinter, Stallion, Stalls, and Staying On.
Additionally, you have Stewards Inquiry, Stud, Tattersalls, Thoroughbred, Tongue-Tie, Triple Crown, and Turn of Foot. Finally, there's Under Starter's Orders, Undulating, Visor, Weighed In, Whip, Yard, and Yearling. While you don't necessarily have to learn each and every term, it does help if you want to bet on the horses. For example, understanding the horse racing odds can tell you which horses are more likely to place (finish in a paid position) and which horses are least likely to place.
A beginners guide to horse racing
Once you have learned what some of these horse racing terms mean, you should then take the time to learn about several other aspects of horse racing. For example, Flat Races are run 'on the level' and do not have any obstacles or jumps. These races are often run on grass and can range from five furlongs to more than two miles. One furlong is equal to 201.168 meters, or 660 feet. Examples of flat races include handicaps, maidens, group and listed races, and classics.
The jockeys are the people who ride the horses in a race, and the trainers are the people who train the horses and keep them in top shape. Each horse must weigh a certain amount, plus the jockeys and the kit, including the saddle, must also weigh a certain amount.
How to pick a winner?
A lot of people will try and pick a horse just because they like its name or the colors and pattern of the jockey's shirt. Some people who don't bet very often will tend to bet on an outsider with less than favorable odds for a chance to win big. There are lots of other things involved in picking a winner, and there are several important factors you should take into consideration before placing a bet.
This means checking the horse's recent performances and whether it's in form or not. It's also well-known that a horse that is sweating profusely before the race is not a good sign. Also, learn as much as you can about the racecards. If you're ready to place a bet, it would be a good idea to then look at the odds. The odds can be displayed in American/Moneyline, UK fractional odds, or European decimal odds.   
If a horse comes with 100/1 odds (which is +10,000 in American/Moneyline odds and 1,001.00 in decimal odds), it means it's highly unlikely that it will win the race, compared to the favorite horse that may come with 3/10 odds (which is -333, or 1.30). In other words, don't waste your money on too many outside bets that are less likely to return you a profit.
Subscribe to Our Latest Newsletter
To Read Our Exclusive Content, Sign up Now.
$5/Monthly, $50/Yearly