Cozy Comfort: Snuggle Up with the Perfect Bedspread or Coverlet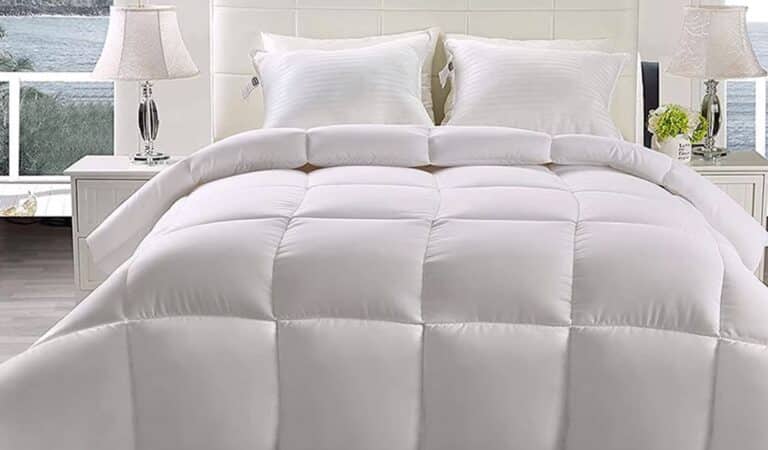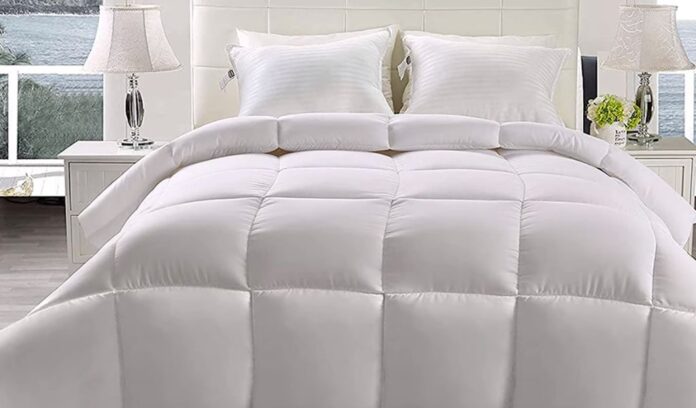 There's something magical about sinking into a soft, cozy bed at the end of a long day. The right bedspread or coverlet can make that experience even more delightful. Whether you're looking to enhance the aesthetics of your bedroom or add an extra layer of warmth, choosing the perfect bedspread or coverlet can transform your sleeping space.
In this article, you will explore the world of bedspreads and coverlets, their differences, and offer tips on how to find the ideal one for your needs.
Bedspread or Coverlet: What's the Difference?
While both serve the purpose of covering your bed, they have distinct characteristics and functions.
A bedspread typically extends to the floor and covers the mattress, box spring, and any pillows or cushions on the bed. The bedspread drapes over the sides of the bed, giving it a more elegant and traditional look. Bedspreads are available in various materials, including cotton, silk, velvet, or blends, and often feature intricate patterns or quilting.
On the other hand, a coverlet is a lightweight bed covering that falls just past the mattress edges without reaching the floor. Coverlets are used as an additional layer over a flat sheet or blanket. These versatile bed covers come in various materials, such as cotton, linen, or polyester. They can be plain or adorned with subtle patterns, embroidery, or decorative stitching.
Choosing the Right Material
Regarding bedspreads and coverlets, your chosen material significantly affects overall comfort and aesthetics. So before you shop for bedspreads and coverlets in Australia, here are some popular options to consider:
Cotton
Cotton is a timeless choice that offers breathability, softness, and durability. This material is easy to care for and suitable for year-round use.
Linen
Linen bedspreads or coverlets exude a relaxed, rustic charm. They have excellent breathability, keeping you cool in summer and warm in winter.
Velvet
For a touch of luxury and opulence, velvet bedspreads or coverlets are an excellent option. They provide warmth and a plush texture, perfect for colder climates.
Silk
Silk is synonymous with elegance and sophistication. This material is a lightweight, smooth fabric and adds a touch of glamour to any bedroom.
Blends
Many bedspreads and coverlets are made from blended fabrics, combining the best qualities of different materials. These blends can offer enhanced durability, softness, and affordability.
Acetate
Acetate is a synthetic material commonly used to produce bedspreads and coverlets. This material comes from cellulose, which is a natural component found in plants. Because of acetate's components, bedspreads and coverlets made from this material have a luxurious and elegant look, adding a touch of sophistication to the bedroom decor.
Bamboo
Bamboo is a sustainable and versatile material for bedspreads and coverlets. The bamboo fibers' softness, breathability, moisture-wicking properties, and hypoallergenic nature make it a popular choice for those seeking comfort and an eco-friendly bedding option.
Polyester
Polyester is a versatile and practical material for bedspreads and coverlets. This material's durability, easy care, softness, and colorfastness make it an attractive option for those seeking long-lasting, low-maintenance bedding. With its wide range of colors and patterns, polyester bedding allows you to express your style and create a cozy and inviting sleep environment.
Consider Your Bedroom Aesthetics
Your choice should complement the existing decor and style, enhancing the overall ambiance. Consider the color palette, patterns, and texture of your bedding.
In addition, choose clean lines, solid colors, or subtle patterns if your bedroom has a minimalistic or contemporary design. A neutral-toned coverlet or a bedspread with a geometric pattern can also add a touch of elegance.
For a more eclectic or bohemian vibe, embrace bold colors, vibrant patterns, or intricate embroidery. A bedspread or coverlet with tassels or fringes can add a playful and boho-chic touch.
Finding the Perfect Fit
Getting the right size of bedspread or coverlet is crucial to ensure a polished and tailored look for your bed. Consider the size of your mattress and how you want the bedding to drape over the sides.
Here's a general guide to bed sizes and the corresponding bedding sizes:
Twin: 39 inches by 75 inches

Full: 54 inches by 75 inches

Queen: 60 inches by 80 inches

King: 76 inches by 80 inches

California King: 72 inches by 84 inches
Remember to account for any additional drop or length you desire for a dramatic effect. Always measure your mattress and refer to the product dimensions before purchasing.
Maintenance and Care
Proper maintenance ensures your bedspread or coverlet's longevity and continued comfort. Check the care instructions provided by the manufacturer to know the recommended washing procedures. Most bedspreads and coverlets can be machine-washed, but delicate fabrics like silk may require professional cleaning.
Also, regularly fluff your bedspread or coverlet to maintain its loftiness and prevent clumping. If necessary, air your bed covers out or use a fabric freshener to keep the sheets smelling delightful.
Snuggle Up With the Warmth of Bedspread or Coverlet
Choosing the perfect bedspread or coverlet can transform your bedroom into a cozy oasis. Whether you opt for a luxurious velvet bedspread or a lightweight linen coverlet, the right choice will envelop you in comfort and style. As a result, you are making your bed the ultimate retreat after a long day.
So go ahead, snuggle up, and indulge in the warmth and beauty of a well-chosen bedspread or coverlet!
Subscribe to Our Latest Newsletter
To Read Our Exclusive Content, Sign up Now.
$5/Monthly, $50/Yearly