Annular Solar Eclipse to Be Visible Across Utah in October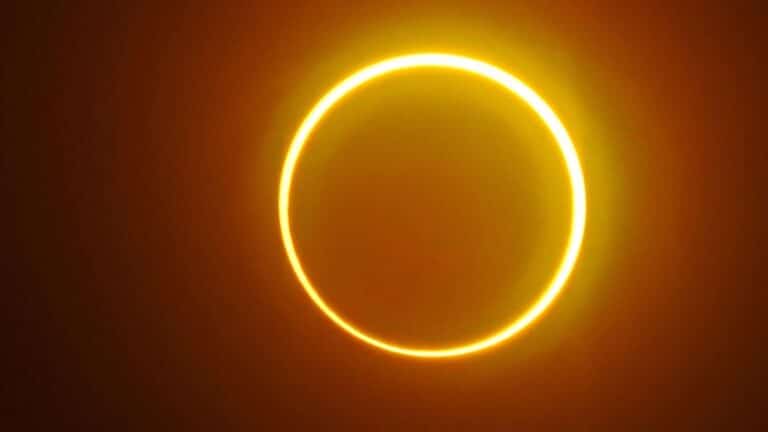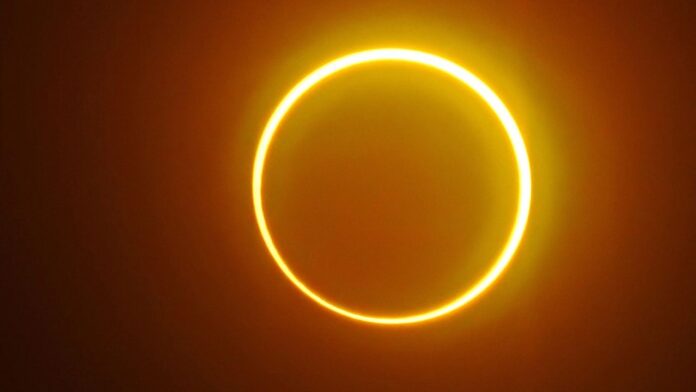 An annular solar eclipse will pass through Utah in October.
It will pass diagonally across the state's center and southern regions, although it is predicted to be visible across the entire state with minimal sun interference.
According to NASA, the following stages will be visible in Utah during the event on Saturday, Oct. 14:
Partial eclipse begins: 9:09 a.m.
Annularity begins: 10:26 a.m.
Maximum: 10:28 a.m.
Annularity ends: 10:31 a.m.
Partial Eclipse ends: 11:56 a.m.
The eclipse will begin in Oregon and terminate in Texas in the United States.
It is believed, however, that it will be visible in other regions of North America, as well as numerous countries in South and Central America. The ability to see it will also be determined by cloud covering on that particular day.
An annular solar eclipse, sometimes known as a "ring of fire," happens when the moon passes between the sun and Earth at its farthest point from the Earth.
The moon does not entirely obscure the sun due to its distance. As a result, anyone planning to watch it should wear eye protection.
There are three more types of eclipses that can occur: total solar eclipses, partial solar eclipses, and hybrid solar eclipses.
The next total solar eclipse visible in the United States will be on April 8, 2024.
The next annular solar eclipse visible in the United States will occur on February 5, 2046.
Read More: Frank Rubio Breaks US Record for Longest Space Mission, Surpasses Mark Vande Hei
Subscribe to Our Latest Newsletter
To Read Our Exclusive Content, Sign up Now.
$5/Monthly, $50/Yearly