AI in Breast Cancer Screening as Effective as 2 Radiologists, According to a Study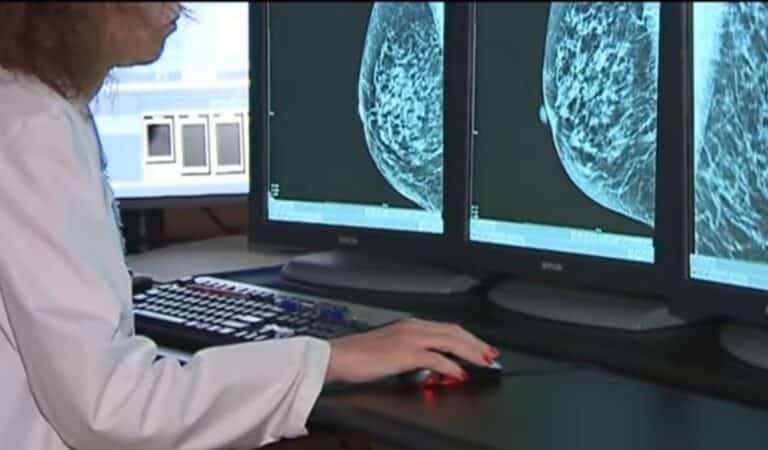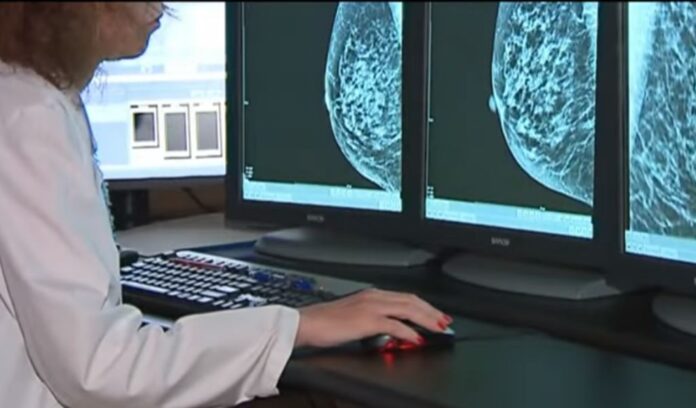 Breast cancer is the leading type of cancer worldwide, with over 2.3 million women diagnosed each year. Early detection can make a significant difference in treatment success and survival rates.
Now, according to the most extensive trial of its kind, artificial intelligence (AI) could be the game-changer in breast cancer screening.
Published in the Lancet Oncology journal, the trial's interim safety analysis results provide some groundbreaking insights. Unlike previous studies that assessed scans retrospectively, this latest research followed over 80,000 women in Sweden, with an average age of 54. The study compared AI-supported screening directly with standard care and found that AI performed as well as two radiologists working together.
In this large-scale trial, half of the mammograms were evaluated by two radiologists, while the other half had AI-supported screening, followed by examination by one or two radiologists. The results were encouraging, with AI-supported screening detecting 41 more cancers than standard screening. Of these, 19 were invasive and 22 were in situ cancers.
What's equally important is that the use of AI didn't lead to more false positives, where a scan is wrongly identified as abnormal. The false-positive rate remained consistent at 1.5% in both groups.
But perhaps the most striking outcome of the trial was the impact on the workload of radiologists. With AI's assistance, there were 36,886 fewer screen readings, translating to a whopping 44% reduction in their workload. The authors of the study highlighted this significant decrease, pointing to the potential benefits in efficiency and resource allocation.
In conclusion, this landmark study offers promising evidence that AI's role in breast cancer screening isn't just about matching human ability but enhancing it. By nearly halving the workload of radiologists without increasing false positives, AI-supported screening might soon become a crucial part of healthcare, providing earlier diagnosis and potentially saving more lives.
The use of AI in mammography screenings could be a viable solution to ease the pressure on radiologists, according to interim analysis from Lund University in Sweden. The study found that AI-supported screenings resulted in a similar cancer detection rate compared to standard procedures but required substantially less screen-reading workload.
Lead author, Dr. Kristina Lång, has hailed the findings as promising but emphasized that they are not sufficient to confirm the readiness of AI in mammography screening. There are still concerns about understanding the implications on patients' outcomes, including detecting interval cancers that traditional screening often misses. Furthermore, the cost-effectiveness of the technology needs to be evaluated.
Dr. Lång believes that the primary benefit of AI at this stage could be to allow radiologists to focus on more advanced diagnostics by reducing the need for double-reading most mammograms. This could ease workload pressures and shorten patient waiting times.
However, some experts are cautious about the findings. Professor Stephen Duffy from Queen Mary University of London voiced concerns about the AI-driven increase in detection of conditions like ductal carcinoma in situ, which could be potentially overdiagnosed.
Dr. Kotryna Temcinaite from Breast Cancer Now, a charitable organization, stressed the need to address urgent issues in the current breast screening system, such as outdated IT systems, while waiting for the final results of the trial. The final results are expected to take several years and will be instrumental in determining the full potential of AI in improving breast cancer screening.
The NHS in England described the research as very encouraging and is already exploring ways to utilize AI to enhance diagnoses, detect cancer at earlier stages, and potentially save lives. Dr. Katharine Halliday, the president of the Royal College of Radiologists, also expressed optimism about AI's promise, highlighting its potential to support clinical decision-making and prioritize urgent cases.
In summary, AI's integration into mammography screening seems promising, offering potential benefits in efficiency and workload reduction for radiologists. Yet, caution is warranted, as further studies are needed to fully understand its implications, cost-effectiveness, and potential risks. In the meantime, the healthcare community appears eager to explore the ways AI could contribute to early detection and patient care in the battle against breast cancer.
Subscribe to Our Latest Newsletter
To Read Our Exclusive Content, Sign up Now.
$5/Monthly, $50/Yearly