US States With Highest Debts: Are They on the Brink of Collapse?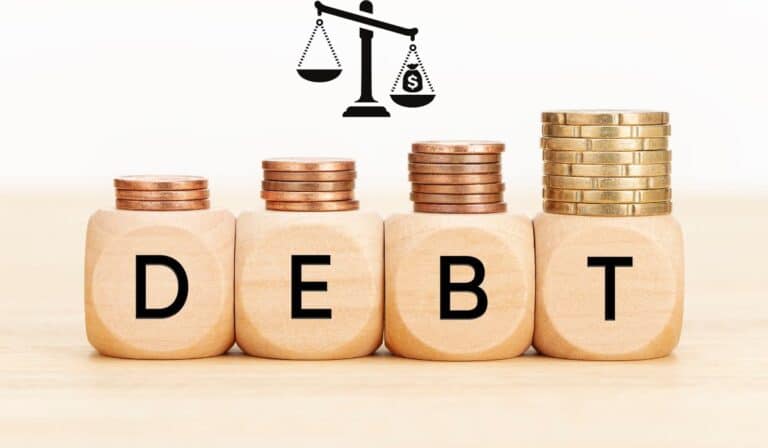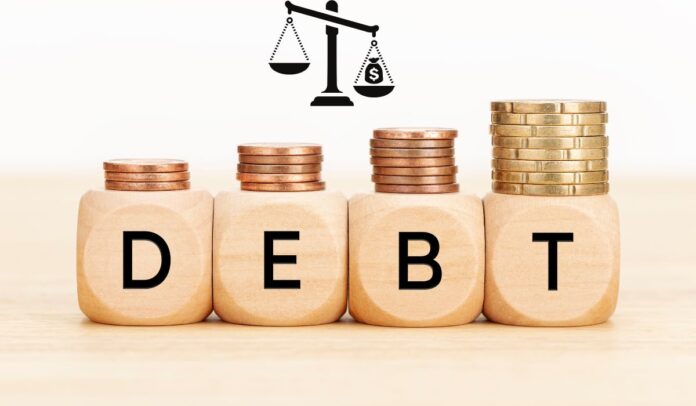 U.S. States with Staggering Debt. While some states are pretty tight with their finances, others seem to view their yearly budgets as more of a guideline.
World Population Review tells us that the typical American family is in debt to the tune of about $137,000. But that number pales in comparison to the colossal debts of several U.S. states.
Budget Issues
Saying these states are "teetering on the edge of financial disaster" might be a bit of an exaggeration, but it's clear that several are grappling with significant budgetary challenges. Unlike the
federal government
, states don't have the luxury of printing money to fix their fiscal issues. Many have been splurging without fully considering the long-term implications. Let's dive into which states really need to give their finances a second glance.
1. Massachusetts
Massachusetts tops the chart in 2023 with an estimated debt of $11,047 per person. That's a staggering figure: every resident in Massachusetts indirectly holds over $11,000 of the state's debt. Even big states like California and Texas haven't reached such numbers!
2. Connecticut
Connecticut, with its $10,679 debt per capita, predictably finds itself near the top of the list, especially given its reputation as one of the pricier states to call home. While the state is continually pouring money into infrastructure improvements, it's clear they'll need to address this financial challenge sooner rather than later.
3. Rhode Island
Ironically, the tiniest state in the nation, Rhode Island, carries a hefty debt per capita of $8,191. It's worth noting that a state's population density can influence its position on such lists – states with smaller, denser populations often see higher per capita debts.
4. Alaska
Interestingly, Alaska, with its vast expanses and sparse population, reports a debt per capita of $8,079. Although it ranks as the third least indebted state in the U.S., with a total debt of $76.74 billion in 2023, the absence of an
income tax
for its residents adds a unique twist to its financial narrative.
5. New York
New York, often referred to as the Empire State, has a debt per capita of $7,141. Given its allure and the number of people who dream of living there, this figure is somewhat expected. However, the state's high cost of living, necessitating a higher-than-average household income, certainly plays a role in this financial situation.
6. New Jersey
Having once lived in
New Jersey
, it's surprising to see its debt per capita standing at $7,117. With it being one of the most heavily taxed states, one might wonder where all the funds are allocated. It's clear, though, that statewide beautification isn't at the top of the spending list.
7. Hawaii
Living in a paradise like Hawaii, it's hard to imagine residents fretting over the state's $6,737 debt per capita. Amidst the idyllic weather and stunning beaches, it's likely that such financial concerns take a backseat for many Hawaiians!
8. New Hampshire
It seems that some of the smaller states on the U.S. eastern seaboard, like New Hampshire with its $5,517 debt per capita, face financial challenges compared to their southern and midwestern counterparts. Maybe it's time for New Hampshire to consider creative revenue solutions – who knows, a tax on popular treats like Ben & Jerry's ice cream could be a fun start!
9. Vermont
It's quite the coincidence that Vermont and its neighboring state, New Hampshire, have such similar debt per resident figures. With Vermont clocking in at $5,413 of debt per capita, it does make you wonder. But, of course, it's all likely just a quirky twist of fate!
10. Illinois
Illinois finds itself with a debt per capita of $4,995. Though it's just shy of five thousand dollars for each resident, it's noteworthy that it's in the top ten states for debt. A closer look at budgeting and spending might be in order for the state to improve its standing.
11. Maryland
I've always cherished my time on Maryland's beaches during the summer. The state's $4,554 debt per capita might not be a badge of honor, but I believe they have the potential to reduce this in coming years. If they ever decide to charge for beach access, similar to New Jersey, I'd still pay. The beauty and experience of Maryland's beaches are truly priceless!
12. Delaware
Delaware, a small but bustling state, finds itself on the list with $4,420 of debt per capita in 2023. Its popular "no sales tax" policy, which has long attracted businesses and shoppers, might be due for a revisit. After all, funds need to flow from some source, don't they?
Subscribe to Our Latest Newsletter
To Read Our Exclusive Content, Sign up Now.
$5/Monthly, $50/Yearly