Exploring the Underwater Wonders of Bali: A Diver's Paradise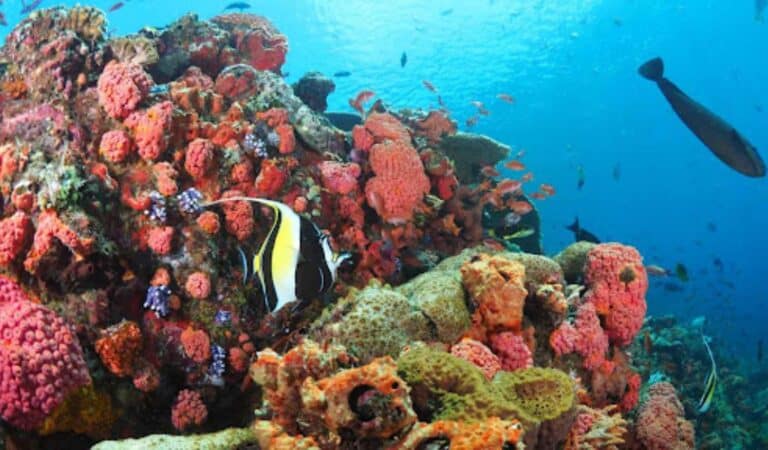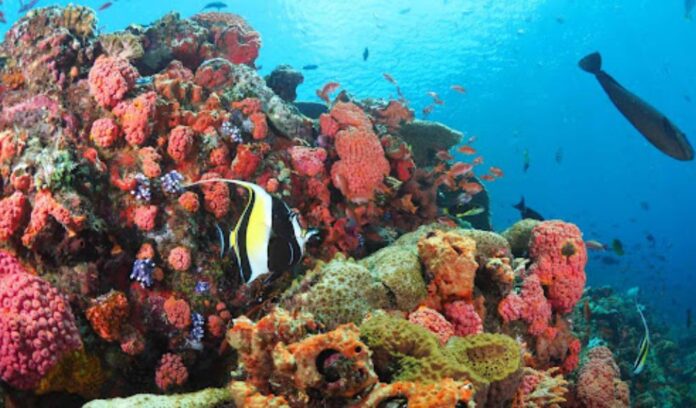 Bali is renowned for its breathtaking landscapes, vibrant culture, and idyllic beaches, but it also holds a treasure trove of underwater wonders that make it a popular diving destination. With its diverse marine life, stunning coral reefs, and a variety of dive sites catering to different skill levels, Bali diving offers an unforgettable diving experience for enthusiasts and novices alike.
Bali as a Diving Destination
Bali, an Indonesian island located in the Coral Triangle, is blessed with an abundance of marine biodiversity and offers a range of dive sites catering to all levels of divers. The island's strategic location makes it an ideal spot for encountering rare and fascinating marine creatures, along with vibrant coral gardens and fascinating underwater topography.
Dive Sites in Bali
1. Menjangan Island
Famous dive sites include Eel Garden, Temple Wall, and Pos II, where divers can witness stunning coral formations, encounter turtles, batfish, and reef sharks, and enjoy excellent visibility.
2. Tulamben
The USAT Liberty shipwreck is the highlight of Tulamben, but divers can also explore Coral Garden and the Drop-Off, which are home to a myriad of marine species such as parrotfish, triggerfish, and moray eels.
3. Nusa Penida
Manta Point offers the opportunity to dive alongside graceful manta rays, while Crystal Bay provides a chance to encounter the elusive Mola Mola during the right season. Other notable sites include Toyapakeh and S.D. Point.
4. Amed
Jemeluk Bay is a popular spot in Amed, known for its vibrant coral gardens and the famous Japanese Shipwreck. Other notable sites include Pyramids and Bunutan Reef, where divers can spot ghost pipefish and colorful reef fish.
Dive Conditions and Seasonality
1. Water Temperature and Visibility
Bali's waters maintain a pleasant temperature ranging from 26°C to 30°C (79°F to 86°F) throughout the year. Visibility varies across dive sites but generally ranges from 15 to 40 meters (50 to 130 feet), providing excellent conditions for exploring underwater beauty.
2. Currents and Dive Difficulty Levels
Bali offers diverse dive conditions suitable for all skill levels. While some sites have mild currents, others can experience strong currents, particularly around Nusa Penida. It is advisable for novice divers to explore sites with calmer conditions, while experienced divers can enjoy the thrill of drift dives.
3. Best Time to Dive in Bali
Bali offers year-round diving opportunities, but the best time to visit depends on the dive sites and marine creatures you wish to encounter. The dry season (April to October) is generally considered the best time for diving, as it offers optimal visibility and calmer conditions. However, the wet season (November to March) brings nutrient-rich waters and increased chances of encountering Mola Mola and Manta rays.
Marine Life in Bali
1. Coral Reefs and Fish Species
Coral reefs are home to a rich diversity of marine species, including vibrant corals, anemones, and schools of tropical fish. Divers can spot angelfish, butterflyfish, clownfish, and an array of colorful reef dwellers while exploring Bali's underwater gardens.
2. Mola Mola (sunfish) and Manta Rays
Bali's waters are famous for encounters with the magnificent Mola Mola and graceful Manta rays. From July to November, divers can witness Mola Mola near Nusa Penida, while Manta rays can be encountered year-round, with higher chances between April and October.
3. Other Notable Marine Creatures
Bali's waters harbor an impressive array of marine life. Divers may come across turtles, reef sharks, octopuses, cuttlefish, seahorses, frogfish, and a variety of nudibranchs. Macro enthusiasts can indulge in spotting rare critters like the mimic octopus and the wonderpus.
Dive Centers and Operators
Bali is home to numerous dive centers and operators catering to divers of all levels. It is essential to choose a reputable and licensed dive center that adheres to safety standards and employs experienced instructors. Dive centers offer equipment rental services, ensuring that divers have access to well-maintained gear. Some centers also provide storage facilities, rinse tanks, and spacious dive boats for a comfortable diving experience.
Divers should adhere to standard safety protocols, such as diving within their certification limits, performing pre-dive safety checks, and following the guidance of experienced dive professionals. It is advisable to have dive insurance and ensure proper hydration and surface intervals between dives.
Encouragement to Explore the Underwater Wonders of Bali
Bali's underwater realm is a captivating world waiting to be explored. From vibrant coral gardens to encounters with rare marine creatures, the island offers a truly unique Bali diving experience. Whether you're an experienced diver seeking adrenaline-pumping drift dives or a novice eager to embark on your first underwater adventure, Bali's diverse dive sites and rich marine life will leave you in awe. So, grab your gear, dive into Bali's azure waters, and immerse yourself in the enchanting beauty of its underwater wonders.
Subscribe to Our Latest Newsletter
To Read Our Exclusive Content, Sign up Now.
$5/Monthly, $50/Yearly