Toyota Mirai Review: Is It the Perfect Hydrogen Car in 2023?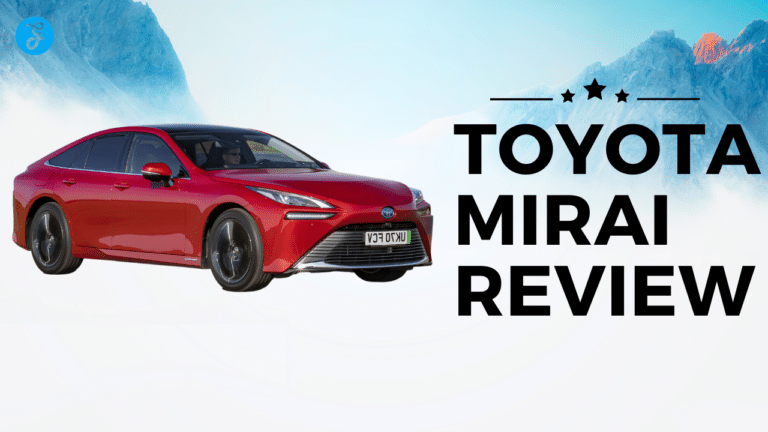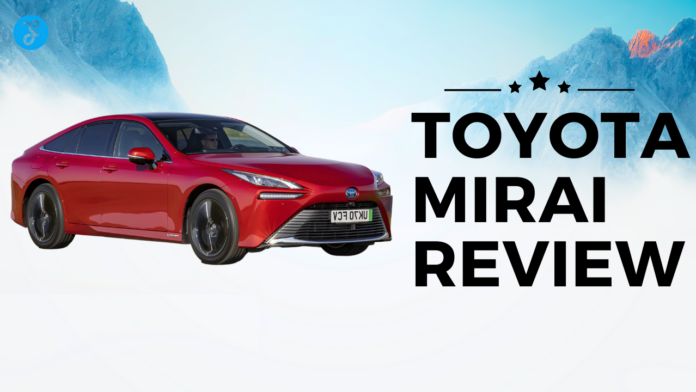 Are you considering buying the 2023 Toyota Mirai review? With all its features, performance, and pricing to think about, it can be an overwhelming decision. But don't worry – we've extensively researched and compared various cars in the market before settling on this one. In this article, we'll provide a comprehensive review of all the updates for the 2023 Toyota Mirai – from design changes to pricing options.
From learning what's new for 2023 to testing out fuel efficiency and driver-assistance systems – we are here to break down everything you need to know about this car so that you can make an informed decision before taking your seat inside it!
Content Highlights
The 2023 Toyota Mirai is a fuel-cell powered car with a starting price of $50,595 and offers a longer driving range than its competitors at an affordable rate.
It comes packed with updated features such as heated front seats, digital assistant ambient lighting, JBL audio system, and advanced safety systems like adaptive cruise control and lane keeping assist for improved comfort and convenience while on the road.
With three different drive modes – Eco, Normal & Sport – available in one car, drivers can tailor their ride experience according to various conditions or preferences.
Its impressive performance includes a 0–60 mph acceleration time of 9.1 secs and 221 lb·ft torque for better cornering stability during spirited drives.
Overview of the 2023 Toyota Mirai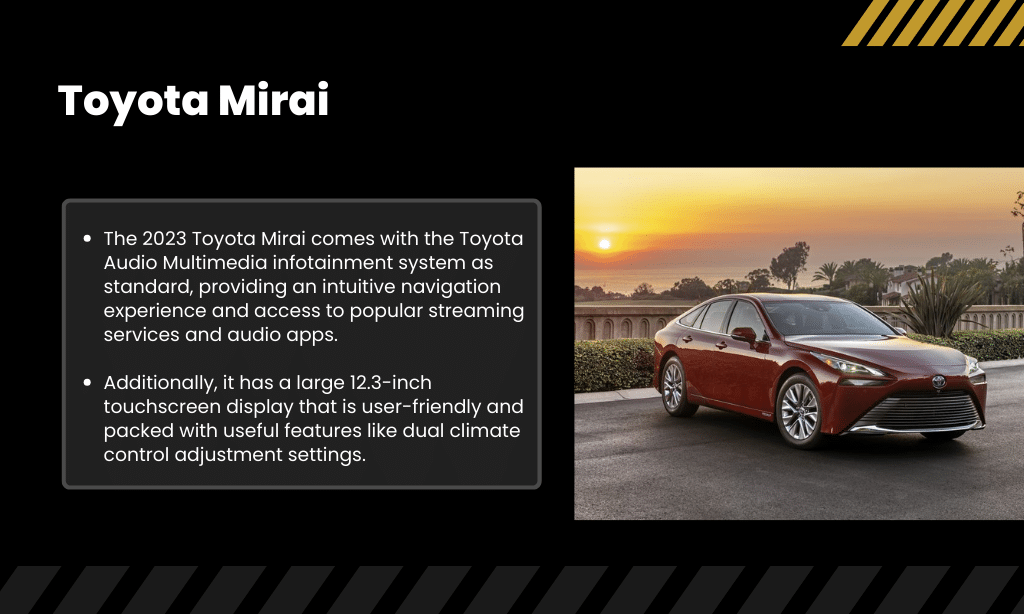 The 2023 Toyota Mirai is a fuel-cell powered car with a starting price of $50,595 and a sleek design.
Toyota Mirai Review: Starting Price: $50,595
The all-new 2023 Toyota Mirai has a remarkably accessible price tag. Its base MSRP is only $50,595, and the XLE trim starts at just over $50,595 – making it one of the most affordable cars in its class.
Compared to similar vehicles with comparable features like hydrogen range and acceleration power, you can save up to several thousand dollars when opting for the Mirai instead.
And suppose that wasn't enough incentive already. In that case, plenty of new features are added for this model year, such as design changes and upgrades, performance enhancements, improved infotainment technology options, and more.
Comparison With Other Similar Vehicles
The 2023 Toyota Mirai uniquely blends innovative fuel cell technology and luxury sedan comfort. In the world of eco-friendly vehicles, it competes with various electric and hybrid models. To give you a clear picture, let's compare it with two similar alternative fuel vehicles – the Honda Clarity Fuel Cell and the Tesla Model 3.
| Features | 2023 Toyota Mirai | Honda Clarity Fuel Cell | Tesla Model 3 |
| --- | --- | --- | --- |
| Starting Price | $50,595 | $34,415 | $40,240 |
| Estimated Driving Range | 402 miles | 366 miles | 333 miles |
| Powertrain | Fuel cell, RWD | Fuel cell, FWD | Battery electric, RWD |
| Safety Features | Advanced safety systems, including driver-assistance features | Standard safety features, some driver-assistance features | High-tech safety features, optional self-driving capabilities |
Table: Comparison Between 2023 Toyota Mirai and Other Top Competitors
The Toyota Mirai stands out for its longer driving range and quick refueling time compared to the Clarity and the Model 3. It also offers a rear-wheel drive configuration, unlike the front-wheel-drive on the Clarity. Regarding safety features, it is comparable to its competitors, offering advanced systems and driver-assistance capabilities. While the Mirai is slightly more expensive than the Model 3, its unique benefits could make it a viable choice for some buyers looking for a clean, efficient vehicle.
What's New for 2023?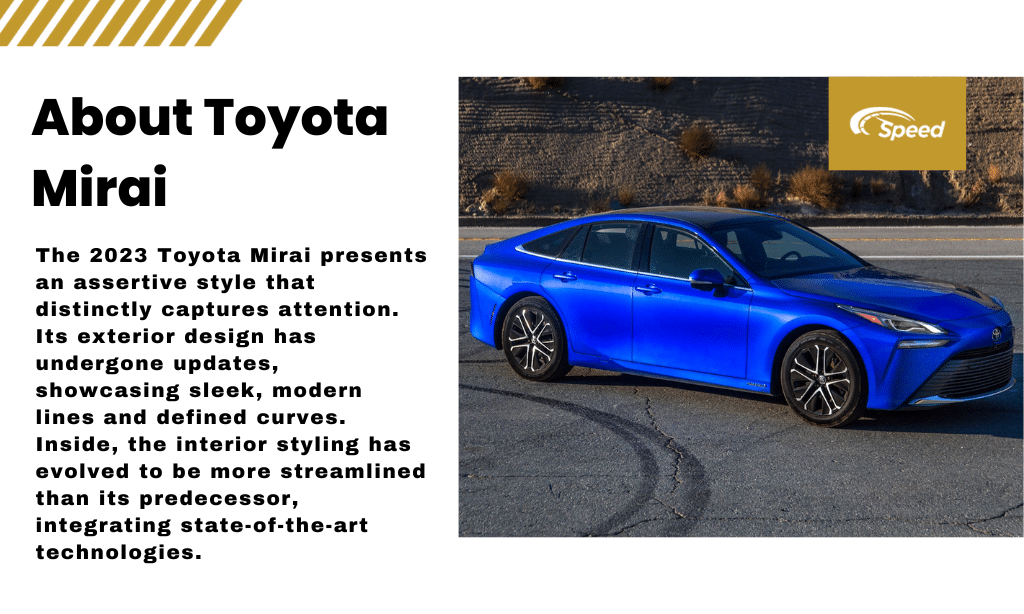 Small and large design updates make the 2023 Toyota Mirai look modern, including re-sculpted headlights and fog lights with stylish new alloy wheels. The interior offers many upgrades to keep you connected, comfortable, and safe while on the road.
Design Changes and Upgrades
The 2023 Toyota Mirai presents an assertive style that distinctly captures attention. Its exterior design has undergone updates, showcasing sleek, modern lines and defined curves. Inside, the interior styling has evolved to be more streamlined than its predecessor, integrating state-of-the-art technologies. This includes a 12.3-inch touchscreen infotainment system and ambient lighting powered by a digital Assistant for added convenience.
The car also receives redesigned 18" alloy wheels and wider tires to improve handling performance compared to its predecessor. Additionally, the interior also gets heated front seats and ventilated leather upholstery for added comfort when driving in Luxury trim levels
New Features and Technology
The 2023 Toyota Mirai has the Toyota Audio Multimedia infotainment system as standard, providing an intuitive navigation experience and access to popular streaming services and audio apps.
Additionally, it has a large 12.3-inch touchscreen display that is user-friendly and packed with useful features like dual climate control adjustment settings.
There's a built-in Wi-Fi hotspot to stay connected on the road for work or entertainment needs.
The optional 14-speaker JBL audio system adds immersive sound to any drive, whether commuting or taking a trip out of town with family and friends.
Updates in technology offer drivers advanced safety systems like adaptive cruise control, which helps maintain speeds automatically within speed limits and lane keeping assist & sway warning, alerting drivers about unexpected lane departure attempts or deviation from the set course intentionally by the driver.
Performance Enhancements
The 2023 Toyota Mirai offers an upgrade from its predecessor with a more powerful fuel cell powertrain and enhanced acceleration and handling capabilities. The engine can now produce a combined output of 182 horsepower and 221 lb-ft of torque.
This upgraded performance helps the Mirai reach 60 mph in just 9.1 sec with an incredible EPA estimated 65–74 MPGe combined city/highway fuel economy rating. Additionally, Toyota has fitted the Mirai with an independent rear suspension that offers improved Cornering agility for better cornering stability during spirited driving.
The chassis has also been tuned to improve Comfort control over uneven surfaces and long drives where comfort is key. For even greater performance, the driver can engage Sport mode, which improves the response time from throttle inputs for a livelier drive and an improved steering feel for unlocking greater cornering potential.
Pricing and Which One to Buy
Different trim levels are available for the 2023 Toyota Mirai, ranging from $50,595 to $67,095. We'll provide our recommendation on which model is best suited for your needs and budget.
Available Trim Levels and Their Prices
The 2023 Toyota Mirai has two trim levels: the XLE and the Limited. Both trims offer a unique blend of features and technology but come at different price points.
| Trim Level | Starting Price |
| --- | --- |
| XLE | $50,595 |
| Limited | $67,095 |
As you can see, there's a significant price jump from the XLE to the Limited trim. While both trims offer the unique fuel-cell capability of the Mirai, the Limited trim offers additional luxury features that contribute to its higher price. Regardless of your budget or needs, both trims represent Toyota's commitment to sustainability and innovation.
Recommendations for Different Budgets and Needs
When shopping for a 2023 Toyota Mirai, there are three different trim levels available to choose from. The base XLE model costs $50,595 and comes standard with leatherette-trimmed upholstery, LED headlights, and an 8-inch infotainment system.
Those looking for more tech features can upgrade to the Limited version, which adds heated front seats, adaptive LEDs, and wireless device charging. On the other hand, if budget is of utmost priority, then you can opt for the least expensive XSE trim starting at around $45k, which gets you all the basics, including blind spot warning assist (BSWA)and rear cross-traffic alert (RCTA).
Whether you're searching for premium luxury or need a reliable car that won't break your budget – there's an option in the 2023 Toyota Mirai lineup to suit nearly every need.
EV Motor, Power, and Performance
Get ready to be impressed by the new EV motor of the 2023 Toyota Mirai, delivering improved power and performance with amazing fuel efficiency. With features like advanced fuel cell technology, smooth acceleration, handling capabilities, and a range of driving modes available, you won't be disappointed!
Fuel Cell Technology Explained
Fuel cell technology is a revolutionary way to power vehicles and has been embraced by Toyota for its 2023 Mirai. Using hydrogen, fuel cells create electricity via an electrochemical reaction, providing zero emissions and greater efficiency than traditional gasoline-powered engines.
The Mirai features a single fuel cell stack that produces 182 horsepower without charging. The refueling process only takes minutes through hydrogen pumps, allowing drivers to utilize their vehicles more like they are used to with gas-powered cars.
Fuel cell technology offers significantly better range and increased overall environmental benefits compared to traditional gasoline or electric-powered vehicles – over 400 miles on one hydrogen tank alone! This makes fuel cell technology a great sense of modern convenience for modern drivers without compromising mileage or environmental effects.
Acceleration and Handling Capabilities
The 2023 Toyota Mirai offers an impressive performance that stands above the rest when it comes to fuel cell vehicles. Thanks to its electric motor, the Mirai has a 0-60mph acceleration time of just 9.1 seconds – likely due in part to its class-leading 182 horsepower and 221 pound-feet of torque.
This is higher than most battery-electric cars on the market, including models from Tesla and Nissan, which are both great in their own right yet not as quick as the Mirai.
Regarding driving dynamics and handling capabilities, the Mirai provides responsive steering with well-weighted controls for easy maneuvering along winding roads or highways without unnecessarily breaking traction.
Available Driving Modes
The 2023 Toyota Mirai offers three different driving modes: Eco, Normal, and Sport. Depending on the situation or preference of the driver, each mode can be selected using a lighted switch at the center console.
The Eco mode is designed to maximize efficiency by optimizing power delivery and responsiveness to match varying road conditions while still providing good acceleration performance.
Meanwhile, Normal mode provides a standard balance between performance and fuel economy, making it an ideal choice for everyday driving. Lastly, Sport Mode helps provide improved acceleration with a more responsive throttle and sharper steering feel dynamics to make highway cruising a more enjoyable experience.
Fuel Economy and Real-World MPGe
[Video Credits @toyotausa]
Discover how you can save money and time at the pump by learning about the Toyota Mirai's efficient fuel economy ratings and real-world results – stay tuned for more details!
Efficiency Ratings
The 2023 Toyota Mirai is a high-performing beast when it comes to efficiency ratings. It has a combined city/highway fuel economy rating of 65–74 MPGe/64–71 MPGe, outshining many of its counterparts. Especially impressive is the fuel cell's range – it offers a whopping 357 miles for the Mirai Limited and 402 miles for the Mirai XLE, making it the most fuel-efficient hydrogen fuel vehicle currently on the road.
| Vehicle | Fuel Economy (Combined city/highway) | Fuel Cell Range |
| --- | --- | --- |
| 2023 Toyota Mirai | 65–74 MPGe/64–71 MPGe | 357 miles (Mirai Limited), 402 miles (Mirai XLE) |
| Toyota Prius Prime Plug-In Hybrid | 48 MPGe, 47 MPGe | 44 miles |
In comparison, even the most fuel-efficient Toyota car, the Prius Prime Plug-In Hybrid, only offers a combined city mpg of 48 and highway mpg of 47. Furthermore, its range on electric only is limited to 44 miles. It's clear to see that the 2023 Toyota Mirai is leading the pack when it comes to efficiency ratings.
Real-World Fuel Economy Results
The Toyota Mirai has garnered a great deal of praise for its impressive fuel economy results, achieved thanks to its hydrogen fuel cell technology. Users have reported real-world figures ranging from Combined/city/highway: 65–74/67–76/64–71 MPGe, demonstrating just how efficient these vehicles can be in the right conditions and with good driving habits.
One extremely dedicated Toyota Mirai owner even managed to cover a total of 134 thousand miles over two years in his vehicle while remaining incredibly economical on fuel! In comparison, traditional gas vehicles are estimated at between 24 and 28 miles per gallon depending on size and engine type – proving that the hydrogen motor is much more efficient than older gasoline models.
On top of this, Tesla's long-distance test saw them achieve an astonishing 152 MPGe with the help of 12.4 pounds of hydrogen fuel used to travel 845miles – illustrating how vastly superior they are compared to other electrified or conventional cars when it comes to range as well as efficiency!
Differences Compared to Traditional Gas Vehicles
The Toyota Mirai is a revolutionary new vehicle, breaking the mold of traditional gas-powered cars with its advanced hydrogen fuel cell technology. Unlike typical internal combustion engines that rely on gasoline for power, the Mirai uses electricity generated from blending hydrogen and oxygen in a chemical process to propel forward.
In addition to being 100% electric-driven, this means it also produces zero emissions — only releasing clean water vapor into the atmosphere as an end product. The convenience of the refueling process also makes it stand out; refilling with hydrogen takes just minutes compared to the hours of charging required by EVs, making long trips much more manageable.
Furthermore, though real-world testing puts its MPG-e at 67.8 compared to 76/71/74 rated mpg-e, it can go 402 miles on a full hydrogen tank! This means that drivers do not need to worry about refueling too often like they would with other gas-powered vehicles, which require frequent stops for refills due to their shorter ranges per tankful.
Interior, Comfort, and Cargo
The interior of the 2023 Toyota Mirai comes with plenty of luxury features that make it a comfortable ride for everyone in the car, and its versatile cargo space adds to its practicality.
Spacious and Luxurious Interior Design
The 2023 Toyota Mirai presents cutting-edge features and a spacious interior design. It has curved dashboard elements, high-quality materials, luxurious copper trim accents, and a convenient giant digital display.
The cabin can comfortably hold five passengers alongside ample rear headroom of 33.1 inches in legroom, and to reduce glare from behind; there is also an available power rear windshield shade option for regulating the lighting levels inside the cabin.
Passengers onboard will be able to enjoy intuitive functions such as two USB charging ports on each row, second-row reading lamps that provide soft overhead illumination while cruising or parked at night, and a Qi wireless smartphone charger that lets you juice up compatible devices wirelessly without any cables running around your car!
Comfort Features
The redesigned 2023 Toyota Mirai offers an array of luxury comfort features that create a special driving experience. The heated and power-adjustable seats provide indulgent comfort for the driver and passengers, while its keyless entry and ignition ensure easy access to your vehicle.
To enhance convenience, feel free to control the amount of light coming in from behind with its power rear windshield shade. Plus, enjoy having access to a 12.3-inch infotainment system equipped with navigation, Bluetooth connectivity, and intuitive voice recognition technology–all ensuring you will always be connected on the road.
Cargo Space and Versatility
The 2023 Toyota Mirai is surprisingly spacious. Its cargo space of 9.6 cubic feet offers plenty of room for your luggage and belongings, with 362L/11.8ft³ capacity providing an abundance of interior storage.
This is competitive compared to similar vehicles; the Tesla Model 3 provides slightly more space in both Cargo and interior rooms than the Mirai. However, this also comes at a higher cost than the new addition to Toyota's lineup.
Design features such as folding seats that allow for additional versatility ensure you'll always be able to pack whatever you need on your next journey or errand run without having to take separate trips or use extra means of transportation – a real plus when efficiency matters!
Infotainment and Connectivity
The 2023 Toyota Mirai offers the latest technological features, including an intuitive, user-friendly infotainment system and various connectivity options for maximum convenience.
Standard and Optional Tech Features
The 2023 Toyota Mirai offers many high-tech features and technologies to keep drivers informed, entertained, and safe. This includes the standard 12.3-inch infotainment touchscreen with an upgraded operating system and user interface for better performance and fewer glitches.
The system can receive over-the-air updates for continuous software improvements. It also has Bluetooth connectivity for hands-free calling and audio streaming and USB ports for charging devices or connecting them via Apple CarPlay or Android Auto.
User-Friendly Interface
The 2023 Toyota Mirai's user-friendly interface is one of its most impressive features. Its 12.3-inch touchscreen boasts Toyota's Human Machine Interface (HMI) and has been upgraded with a new version of the operating system, giving it a sleek modern look with over-the-air update capabilities.
With its intuitive design, drivers can quickly access all the necessary information in an easy-to-read format without navigating too many menus or dealing with complicated controls.
Connecting smartphones and other devices is made simple via various connectivity options such as Apple CarPlay/Android Auto compatibility for seamless integration. Altogether, owners can benefit from a stress-free driving experience that allows them to focus on the road rather than attempting to figure out how to work different functions or settings in their cars while driving, which can only be found in vehicles like the 2023 Toyota Mirai.
Connectivity Options
I'm impressed with the selection of connectivity options available in the 2023 Toyota Mirai. The standard infotainment system includes a 12.3-inch display with navigation, Apple CarPlay integration, and Android Auto integration to access all your favorite apps and features from your vehicle's dashboard.
It also offers Wi-Fi Connect, a subscription service that turns the car into a 4G hotspot, simultaneously connecting up to five devices. This gives individual passengers access to information and entertainment wherever they go. Additionally, there is support for Bluetooth audio streaming and Amazon Alexa functionality if you'd like to integrate even more of your tech setup directly into your Mirai.
Safety and Driver-Assistance Features
The 2023 Toyota Mirai is packed with advanced safety systems and available driver-assistance features to have you arriving at your destination safely. Read on to learn more about this new EV's remarkable features!
Advanced Safety Systems
The 2023 Toyota Mirai comes equipped with advanced driver assistance technologies to help keep drivers and passengers safe. Key features include collision warning and prevention, adaptive cruise control, lane-keeping assist, automatic high beams, pedestrian detection, road sign recognition, and rear cross-traffic alerts. These convenience and safety systems aim to create a more secure driving experience.
Crash Test Ratings and Results
The 2023 Toyota Mirai has undergone extensive crash and safety testing over the years, accumulating millions of miles worth of data to determine its dependability as a reliable vehicle. The IIHS and NHTSA demonstrate the manufacturers' continued commitment to producing safer cars by awarding them top ratings in many areas.
In addition to its advanced crash structures, the Mirai is equipped with an array of standard driver-assistance technology like adaptive cruise control and lane keep assistance, all proven elements that contribute to an increase in overall safety. With such excellent ratings from trusted organizations, you can rest assured that your family will be well protected if ever faced with unexpected driving conditions while behind the wheel.
Available Driver-Assistance Features
The 2023 Toyota Mirai is equipped with driver-assistance technology to enhance safety and convenience. This includes Standard Lane Departure Alert with Steering Assist, Automatic High Beams, Full-Speed Range Dynamic Radar Cruise Control, Vehicle Detection to Distracted Driver warnings, and Road Sign Assist.
Maintenance and Ownership Costs
Understand the warranty coverage, fuel, maintenance costs, and long-term test results and reviews to make an informed decision.
Warranty Coverage
The 2023 Toyota Mirai has a Limited Warranty Coverage of 36 months/36,000 miles for all components except normal wear and maintenance items. In addition to this warranty coverage, Toyota offers three extended plans – Platinum, Gold, and Powertrain – valid for up to 10 years/120,000 miles but cost between $1000 and $1500.
Along with the standard limited warranty come 3 years/36,000 miles of free maintenance on the 2023 Mirai from Toyota. Such an offer gives owners the peace of mind that their vehicle is covered in case something goes wrong within the stated duration period or distance traveled mentioned in warranties.
It's still best practice to do regular check-ups on your vehicles to ensure they stay safe and efficient over time.
Fuel and Maintenance Costs
The 2023 Toyota Mirai is an efficient and fuel-efficient vehicle, but that doesn't mean there aren't additional costs associated with owning one. The fuel tank of the 2023 Toyota Mirai holds an average of five kilograms, meaning a complete fill under optimal conditions will cost a little. Owners should expect to pay between $2-$3 per kilogram, depending on where they are in the US.
Additionally, all Mirai models come with a generous $15,000 credit for fuel and 21 days of complimentary scheduled maintenance. This ensures owners can keep their car worries-free for 6 years or 15,000 miles (whichever comes first). A comprehensive service schedule from your local dealership will also help your Mirai remain reliable and dependable mileage after mile while helping you save money in the long run.
Long-Term Test Results and Reviews
The 2023 Toyota Mirai has proved reliable and comfortable over long-term testers. The driving experience is described as smooth, quiet, and energetic due to the combined power of its electric motor and fuel cell.
Consumers report favorable feedback on the vehicle's feel, comfort level, and agility in handling tight curves or sudden maneuvers at highway speeds with minimal cabin noise intrusion.
Fuel economy ratings are impressive, with a test range of 402 miles per full tank. Real-world estimates vary depending on terrain and other variables but usually remain close to these numbers.
Consumer Reports gave it an overall score of 82 out of 100 for reliability, taking into account data from their surveys focused on predicted consumer experiences over time, such as ease-of-use, usability in conditions like cold weather or rainstorms, corresponding quality issues according to specific components within different areas related to headlights/taillights, infotainment system etc., as well expert reviews venturing deep into several aspects discussed before such acceleration & performance, brakes' response capacity etc.
Frequently Asked Questions (FAQs)
Now, let's find out about some usual questions about Toyota Mirai.
1. What is a Toyota Mirai?
The Toyota Mirai is an innovative zero-emission hydrogen fuel cell car that produces energy from compressed hydrogen gas and oxygen. It uses electricity to power its engine while relying on none of the traditional fossil fuels.
2. How efficient is the latest model of the Toyota Mirai?
The new 2023 Toyota Mirai boasts ultra-efficient powertrain technology that allows it to travel up to 402 kilometers per single full tank with minimal emissions output – making it one of the most efficient cars available today!
3. What safety features does the new Toyota Mirai include?
Toyota engineers have designed a range of advanced safety systems for their latest vehicle, including collision mitigation, lane departure alerts, auto-braking reversals, and more – all aimed at enhancing your driving experience when behind the wheel of this cutting-edge car!
4. What interior design can be found inside a 2023 Toyota Mirai?
The 2023 edition enjoys luxury seating for five adult passengers with trims in tan synthetic leather or charcoal cloth upholstery options plus Apple CarPlay & Android Auto integration as well as 8 inches multimedia touchscreen and voice recognition systems providing access for modern media streaming enclosed within sleek door panels and contoured dashboards giving you optimum comfort while enjoying your ride in style!
Takeaway
The 2023 Toyota Mirai is the perfect car for eco-conscious buyers and those wanting an attractive, technologically advanced vehicle. Its impressive fuel economy, slick design, upgraded interior features, and powerful performance make it a great option.
Thanks to its advanced powertrain technology and hydrogen tanks, the Mirai can travel more than 400 miles on a single charge – outperforming many other electric cars. Add to that the quiet yet responsive ride quality, plus all of the available safety systems, such as Blind spot monitoring with Rear Cross-Traffic Alerts (RCTA), and you have a car that sets itself apart from others in this segment.
In sum, whether you're looking for style or efficiency, environmental friendliness or convenience – then look no further than the 2023 Toyota Mirai.