Threads App Introduces Unique Take on Hashtags, Begins Testing in Australia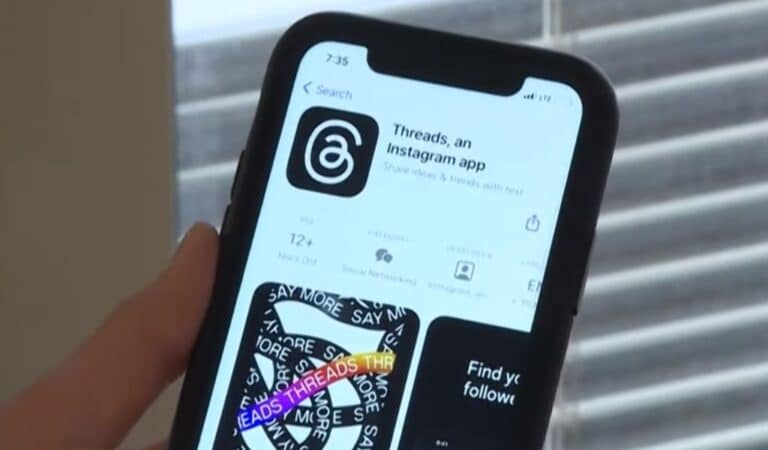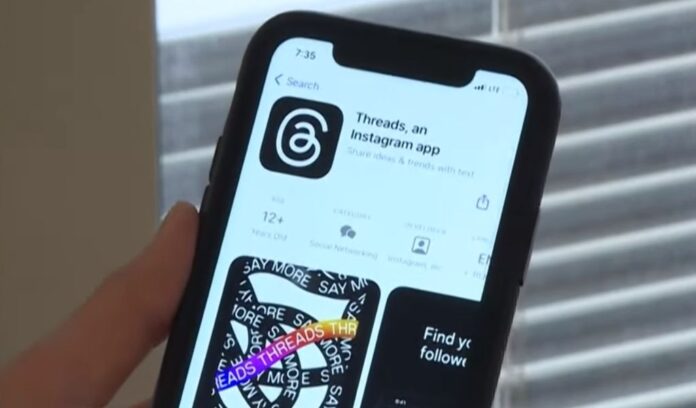 Meta's intimate messaging app Threads is now testing the ability to add hashtags to posts, bringing a core Twitter feature into its close friend-focused experience.
The experiment marks a notable expansion of Threads' capabilities beyond just sharing with your inner circle.
In his announcement, Meta CEO Mark Zuckerberg said Threads will enable users to add hashtags to posts, allowing people to tag and categorize content around interests, events, or themes.
Users can tap a new # symbol or type a hashtag. As you enter text, auto-complete suggestions appear. You can pick a recommended tag or create a custom one.
After posting, hashtags appear as clickable blue links instead of being prefixed with a # symbol. Clicking a hashtag shows other related posts.
Initial Test Rolling Out in Australia
The hashtag test is starting in Australia first. Threads will iterate on the feature based on user feedback before expanding it to other countries soon.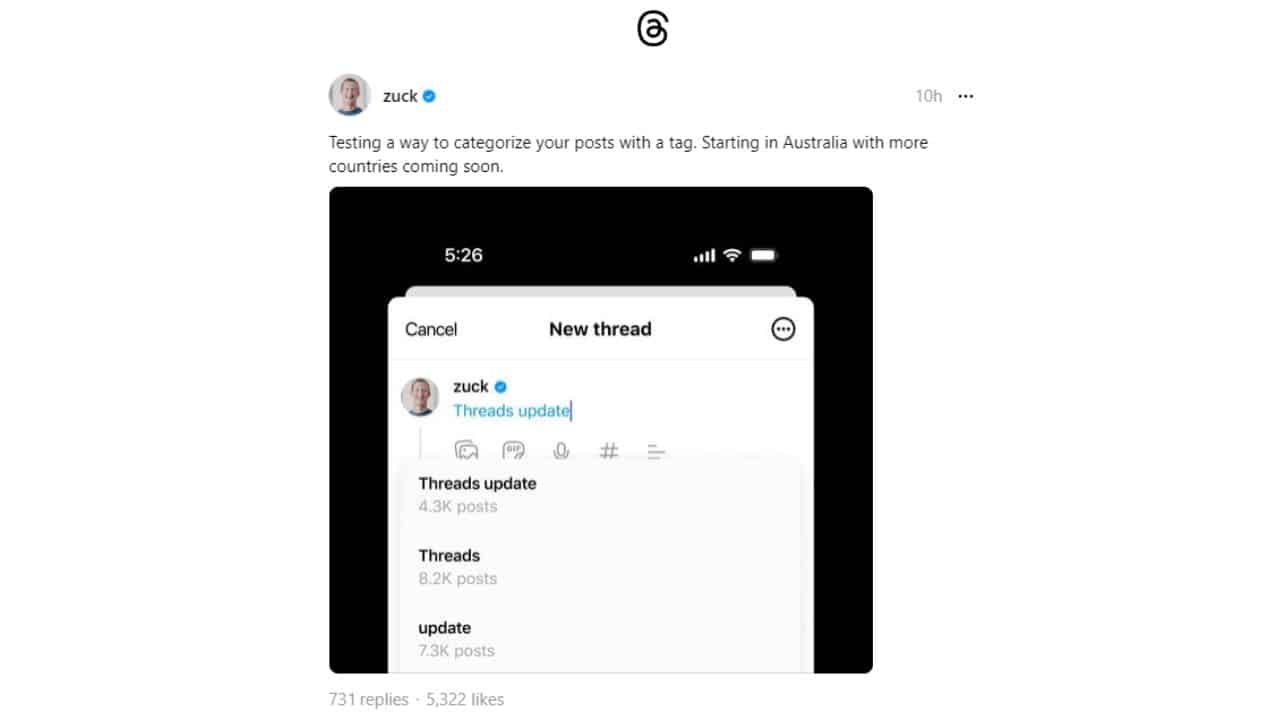 For now, only one hashtag can be added per post to limit spam. But this may restrict multi-topic posts. Threads could later allow multiple hashtags.
Major Expansion Beyond Close Friends Messaging
Introducing hashtags significantly expands threads beyond messaging close friends. It evolves Threads into more of a social app for sharing interests with a wider group.
Until now, Threads was focused on intimate conversations with your inner circle. Expanding into hashtagged topical posts opens up more traditional social networking use cases.
Hashtags became ubiquitous on Twitter and other platforms. But some question if they're outdated relics, making this Threads test notable.
Meta can reimagine conventions like hashtags for modern users. This test will provide insights into whether tagged topics add value or are unnecessary in messaging apps.
If successful, hashtags could allow users to follow topics and events beyond just people they know. But scaling up may dilute Threads' close friend premise.
Tight integration with Instagram is possible.
If adopted, Threads hashtags could potentially be integrated with Instagram posts on shared topics. This would leverage Meta's unified infrastructure.
Users could toggle between an intimate Threads feed and a more public Instagram feed via the same hashtags. Meta will likely explore synergies across its apps.
A Shift Towards Open Social Discovery
The availability of hashtags transforms Threads from a private chat space into a more open social discovery environment.
It remains to be seen whether users embrace interacting with a wider audience in threads. Meta is exploring whether some desire more public connections.
But existing users may find this shift misaligned with Threads' original friend-focused vision and appeal. Maintaining an intimate feel may prove challenging.
Balancing privacy with discovery
Expanding social features risks compromising users' privacy on threads. Meta will need to tread carefully.
Adding hashtags creates a more public aspect alongside private messages. Users may not want tagged posts visible to wider audiences.
As with any thread change, privacy controls and transparency around reach and visibility will be crucial to building user trust.