Significance of SEO in Boosting E-Commerce Success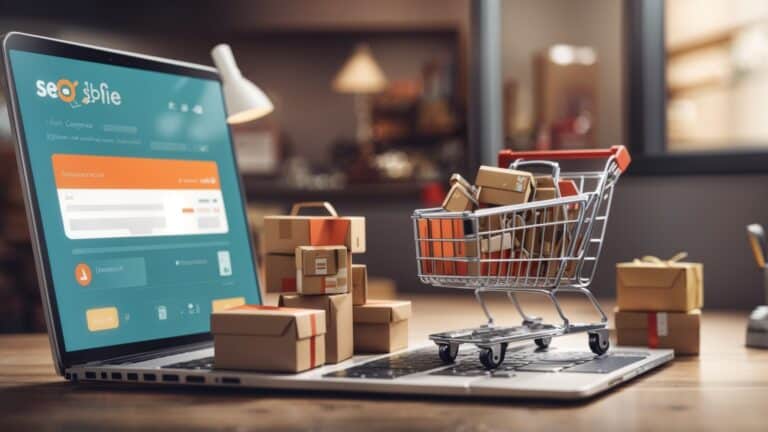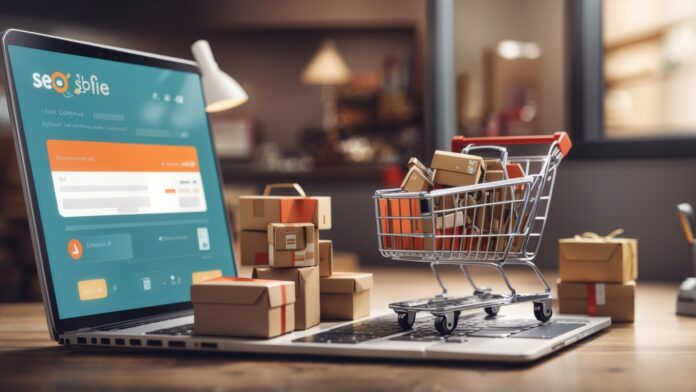 Search Engine Optimization plays an enormous role in the success and growth of e-commerce companies. Today's competitive online landscape requires businesses to be constantly fighting for visibility and traffic from users searching through Google, Yahoo, and Bing.
It makes a difficult battle for those running an online store that needs to stay alive against heavy competition and big brands.
However, when businesses implement strategic SEO tactics developed with insights into search engine algorithms by experienced specialists like e-commerce SEO agency, they can thrive in the long run on top of the search rankings chart. 
In this blog, we will examine what specific place SEO holds as a tool within any successful digital campaigns in eCommerce success and why you need it. 
Understanding SEO for E-Commerce 
Understanding SEO for e-commerce requires an understanding of its key components. SEO involves optimizing website content to increase visibility in search engine results pages (SERPs). Key elements include keyword targeting and research, quality backlinks from relevant sources, optimized page titles and descriptions as well as content addressing customers' pain points. 
Search engines employ ranking algorithms that take into account a variety of factors:
How content is laid out on a page. 

How quickly the website loads/user experience.

Keywords being used throughout the content.

Integrations with social media accounts.
It's important to optimize the entire customer journey since each step plays an integral role in improving organic traffic– from researching a product or service online all the way to reaching "checkout" success.
Benefits of SEO for E-Commerce
1. Increased organic (unpaid) traffic 
Since SEO focuses on building up a site's visibility in those search engine rating algorithms, any optimization tactics implemented will start to bring free targeted traffic to the website.
As a result of effective keyword targeting and technical enhancements, organic visitors not driven through direct clicks or advertisement can become more frequent, increasing sales conversion dramatically. 
Trusted SEO experts should be tapped into the said effort, as climbing up the rankings could be painfully difficult otherwise.
2. Higher visibility and brand exposure 
When a website actually ranks highly on a search engine, it has the potential to capture a much higher share of people's attention and bring more visitors to its product pages. 
SEO optimization also makes a brand or business more recognizable and memorable, creating trust among customers as they become familiar with the site over time.
By engaging in a well-rounded digital marketing strategy paired with effective SEO practices, prospective customers have increased chances of finding out about e-commerce offerings, translating into maximum brand exposure.
User experience is also an incredibly important factor in ensuring e-commerce success. A good SEO strategy can significantly improve the user experience of a website and make navigation much more straightforward, resulting in happier customers and more extended visits.
Optimizing websites for mobile use will allow users to easily access products at any time from any device; a boost in page speed can accelerate their shopping journey; better site structure allows them to reliably find what they need with fewer clicks. 
If customers undeniably receive an enjoyable online venture on your business's website, they are more likely to consider making frequent future purchases.
4. Enhanced credibility and trust 
Quality content, proper website structure, up-to-date information, and optimally displayed products help establish a good reputation in users' eyes. Not to forget showcasing the business's expertise on various topics related to its product niche.
Additionally, companies may point towards professional certifications or industry awards they have been honored with, which helps build authority over a certain period of time. 
Reviews from existing customers are also of great importance when it comes to establishing a brand's profile. Through SEO efforts, users can access these reviews before making purchase decisions.
Replacing spammy techniques such as keyword stuffing, used widely at present, turns out beneficial in terms of organizational trustworthiness both short-term (organic traffic increase, etc.) and long-term (returning traffic cause growing loyalty).
5. Long-term and cost-effective marketing strategy
For e-commerce businesses, SEO can provide long-term and cost-effective marketing. Because it is organic – meaning that no money needs to be spent on paid campaigns or advertisements.
Business owners only reinvest their upfront resources of time and effort into running successful SEO campaigns. This allows them to get hundreds or thousands of new users for free as compared to the costly PPC alternative.
Also, investing in webmasters, keyword optimization, and content creation efforts are all deemed worthy investments due to their tremendous capacity to increase user traffic, grow repeat customer base, and launch long-term profitable advertising campaigns.
Conclusion
The goal of search engine optimization is to increase organic traffic and brand exposure on the Internet through a focus on keywords, site rankings, improved user experience, and more. 
These efforts lead to greater credibility and trustworthiness for an online business while simultaneously reducing expenses associated with other marketing strategies.
Thus, measuring SEO performance should be one of an e-commerce top priorities so as not to miss potential opportunities to increase traffic, get better ROIs, and experience growth in today's websites and digital landscapes.
Subscribe to Our Latest Newsletter
To Read Our Exclusive Content, Sign up Now.
$5/Monthly, $50/Yearly