A $346 Million Saudi Arabian Entertainment Complex Has Been Announced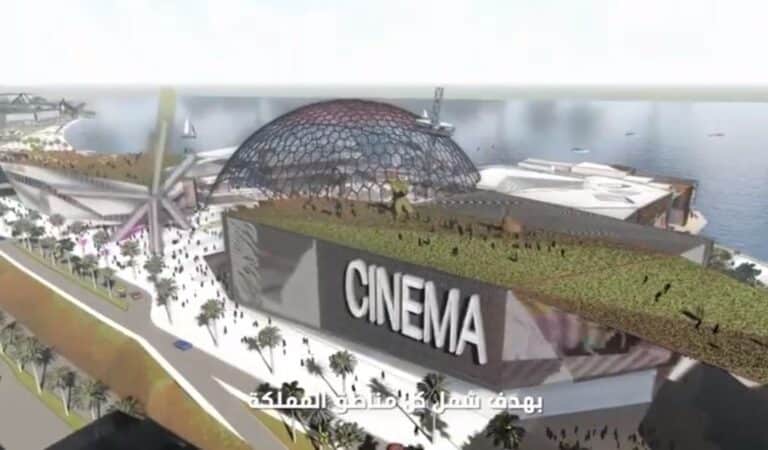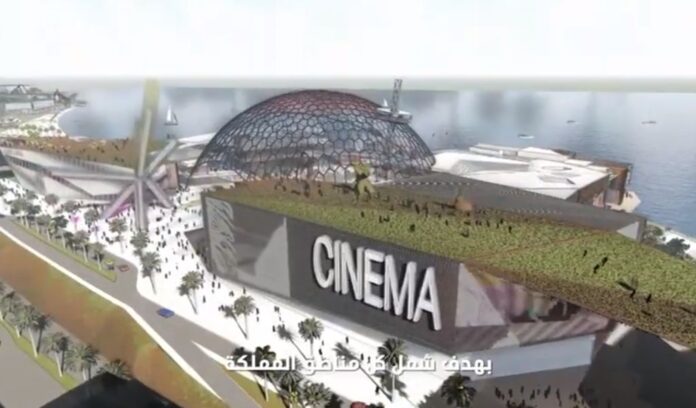 Saudi Entertainment Ventures (SEVEN), backed by the Public Investment Fund (PIF), has announced a thrilling new project in Almadinah: an entertainment destination that promises to change the landscape of leisure and recreation in the region.
This ambitious undertaking isn't just a one-off but is part of a grand vision by SEVEN. They plan to invest over SAR50 billion to create 21 such entertainment destinations scattered across 14 cities in Saudi Arabia. The excitement is already building as construction has begun, with the task being carried out by BUJV, a joint venture between AL BAWANI CO. LTD. and UrbaCon Trading & Contracting.
But what's driving this big push for entertainment destinations? It's not just about fun and games. The initiative is closely aligned with the region's broader strategy to enhance the living conditions of its residents and infuse new energy into communities. It aims to provide both locals and visitors with unique entertainment experiences that can become a part of daily life.
The project is also a feather in the cap for Saudi Arabia's booming tourism industry, which includes an impressive array of 24 theme parks and 420 entertainment centers.
Abdullah AlDawood, Chairman of Saudi Entertainment Ventures, expressed enthusiasm for what the Almadinah project symbolizes. He said it would "transform the entertainment landscape of the region and bring new, unique, and exciting experiences to the people of Almadinah."
Fakher AlShawaf, Group CEO of Albawani Holding, a collaborator with SEVEN on this project, also emphasized the goal of crafting an extraordinary entertainment destination within the holy city of Almadinah.
Overall, this project is more than just a construction of an entertainment center. It represents a blend of innovation, community enrichment, and a step forward in modernizing the entertainment offerings in Saudi Arabia, all while respecting and honoring the traditions and sanctity of the locations they are being built in. It's an exciting time for both residents and visitors as they look forward to what promises to be a revolution in entertainment and leisure.
 

 

View this post on Instagram

 
New Entertainment Hub in Saudi Arabia
Situated next to King Fahad Central Park, the new entertainment destination in Almadinah, Saudi Arabia is set to become a haven for families, thrill-seekers, and explorers alike. Covering over 100,000 square meters with a built-up area exceeding 84,000 square meters, this sprawling entertainment oasis will be an enriching addition to the region's communities.
The destination is planned to flow seamlessly with the neighboring park, creating a harmonious environment where visitors can enjoy a blend of nature and fun-filled attractions.
Families can look forward to world-class rides in a 4,000 square meter entertainment center designed to provide immersive experiences for all ages. But that's not all; the thrills are also taken to the next level with an e-karting track that stretches over 330 meters, spanning two exhilarating levels.
For those with an adventurous spirit, the Discovery Adventures center offers an array of jungle-themed challenges, complete with treehouse trails and trekking experiences. Young children won't be left out either, as the Play-Doh entertainment center will provide them with imaginative and creative outlets across three sensorial zones.
Beyond the rides and attractions, the entertainment destination will also host some of SEVEN's signature offerings, including a state-of-the-art cinema with IMAX and VIP screens for movie enthusiasts, a futuristic ten-lane bowling alley for friendly competition, and a wellness center for those seeking relaxation and rejuvenation.
Foodies won't be disappointed, as an array of international and local retail and food and beverage outlets will be available to cater to every palate.
This new destination isn't just about entertainment; it's about creating a space where families, friends, and visitors can come together and enjoy a diverse range of activities and experiences. Whether it's the excitement of karting, the creativity of the Play-Doh center, or the luxury of VIP cinema screens, the project promises to add a new dimension to the entertainment landscape of Almadinah. It represents a forward-thinking investment in the joy, well-being, and community spirit of the region.
Subscribe to Our Latest Newsletter
To Read Our Exclusive Content, Sign up Now.
$5/Monthly, $50/Yearly