Meet Dr. Ritu Karidhal Srivastava, the 'Rocket Woman' Steering the Mission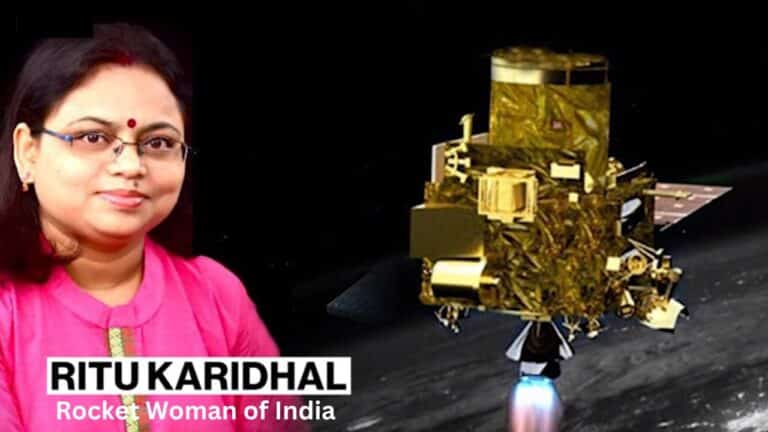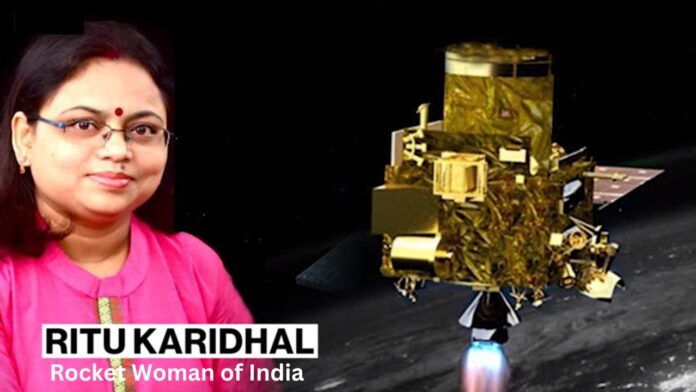 It's a monumental day for India as the Chandrayaan-3 mission, led by the Indian Space Research Organisation (ISRO), successfully touched down on the Moon's south pole. This marks the first time any mission has achieved a soft landing in this particular lunar region.
But here's a fact that might not be grabbing the headlines as much as it should: one of the key figures steering this moon mission to success is a woman.
Yes, you heard that right! Dr. Ritu Karidhal Srivastava, often dubbed India's "Rocket Woman," was an instrumental force in making this historic journey to the Moon a reality. So, as we revel in this groundbreaking moment, let's also take a minute to acknowledge the brilliance and dedication of Dr. Ritu and her team in pulling off something truly extraordinary.
Meet Dr Ritu Karidhal Srivastava
Dr. Ritu Karidhal Srivastava, now a senior scientist at ISRO, has a backstory as remarkable as her current achievements. Hailing from Lucknow, she first honed her academic skills at Lucknow University, where she completed her postgraduate degree in physics. But her path took an exciting turn just six months into her PhD program: ISRO came calling.
In 1997, at just 48 years old, Ritu joined the esteemed space organization as a scientist. She didn't stop there; she also pursued a Master's in Aerospace Engineering from the prestigious Indian Institute of Science (IISc).
Her former PhD guide, Professor Manisha Gupta, speaks of her in glowing terms. "Ritu focused her research on materials and was an incredibly bright student," Gupta told News18. "She even juggled teaching responsibilities as a part-time instructor while pursuing her PhD, just like other scholars in our department. Seeing her contribute to such a monumental mission fills us all with immense pride."
So, as we celebrate ISRO's lunar landing, let's also celebrate the incredible women like Dr. Ritu Karidhal Srivastava who make these feats of engineering and human ingenuity possible.
Thanks to all peoples who supporting us 🙏🙏 #Chandrayaan3 pic.twitter.com/FuTOrTdPi5

— Ritu Karidhal (@RituKaridhal) August 24, 2023
Dr. Ritu Karidhal Srivastava isn't just an accomplished scientist; she's also a trailblazer in her field, racking up a number of prestigious awards along the way. In 2017, she was honored with the Women Achievers in Aerospace Award from the Society of Indian Aerospace Technologies & Industries (SIATI). Adding to her list of accolades, she also received the ISRO Young Scientist Award, presented to her by none other than former President APJ Abdul Kalam.
Her passion for space isn't a newfound interest; it's been a lifelong fascination. In an interview with iDiva, she revealed that as a young girl, she used to collect newspaper articles about NASA and ISRO, a hint of the groundbreaking work that lay ahead in her career.
With over 20 publications to her name in both national and international journals, Dr. Karidhal's influence extends far beyond India. She stands as an inspiring figure for people everywhere, especially for women looking to make their mark in STEM fields.
So, if you're ever in need of a role model or simply fascinated by the possibilities of space exploration, look no further than Dr. Ritu Karidhal Srivastava. She's a living testament to where passion and hard work can take you.
Her Key Space Mission Role
Dr. Ritu Karidhal Srivastava has been at the forefront of some of India's most groundbreaking space missions. Although she's one of the few women in a leadership role for Chandrayaan-3, it's worth noting that a record 54 female scientists and engineers also played a vital role behind the scenes. In this mission, Dr. Karidhal isn't just part of the team; she's the Mission Director steering India's ambitious journey to the moon.
But her list of achievements doesn't stop there. She also played a pivotal role in India's Mars Mission, or Mangalyaan, serving as the Deputy Operations Director. In this capacity, she was responsible for designing and implementing the spacecraft's autonomous systems, ensuring the mission's success.
Before tackling the moon with Chandrayaan-3, she honed her skills as the Mission Director for Chandrayaan-2 in 2019. Clearly, Dr. Karidhal is not just breaking barriers; she's setting a new standard for excellence in India's space endeavors.
Chandrayaan-3 Info
India's third moon mission, Chandrayaan-3, has catapulted the nation into the ranks of major players in space exploration. Launched by the formidable Launch Vehicle Mark-III (LVM-3), India's largest rocket, the spacecraft embarked on its 3,000-kilometer journey to the moon on July 14. The spacecraft consisted of two main components: the propulsion system and the Lander module.
Chandrayaan-3 Mission:
'India🇮🇳,
I reached my destination
and you too!'
: Chandrayaan-3

Chandrayaan-3 has successfully
soft-landed on the moon 🌖!.

Congratulations, India🇮🇳!#Chandrayaan_3#Ch3

— ISRO (@isro) August 23, 2023
Fast forward to August 23, and Chandrayaan-3 made history by successfully soft-landing on the Moon's south pole. With this incredible feat, India became only the fourth country to land a robotic probe on Earth's lone natural satellite, and the first ever to touch down on its south pole.
ISRO Chief S Somanath succinctly summed up the national sentiment, declaring, "India is on the Moon." Prime Minister Narendra Modi was equally effusive in his praise for the ISRO team, stating, "This is a momentous and unprecedented occasion. It represents the triumph of a new India and echoes in the hearts of 1.4 billion people. This success marks a milestone in this era of 'Amrit Kaal.'"
South Pole of Moon is "Mysterious"
NASA describes the Moon's south pole as a place teeming with "mystery, science, and intrigue." The landscape is far from simple; it's a complex terrain filled with craters and deep trenches that make it a challenging area to explore.
Even the climate is extreme. In certain parts, temperatures can plummet to a bone-chilling minus 230 degrees Celsius, mainly because these areas have been in the dark for billions of years.
But what's really grabbing attention is the confirmed presence of water ice in some of the shadowy craters. This discovery has reignited excitement for lunar exploration, prompting several nations to consider venturing into this unexplored territory.