Print on Demand and Crafting Communities: Custom Products for DIY Enthusiasts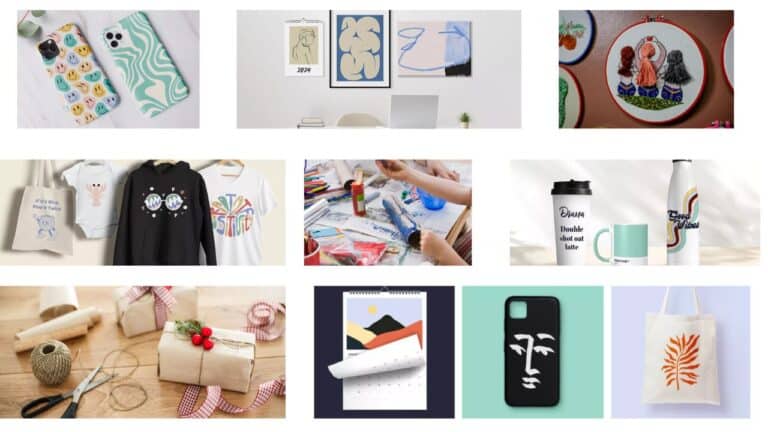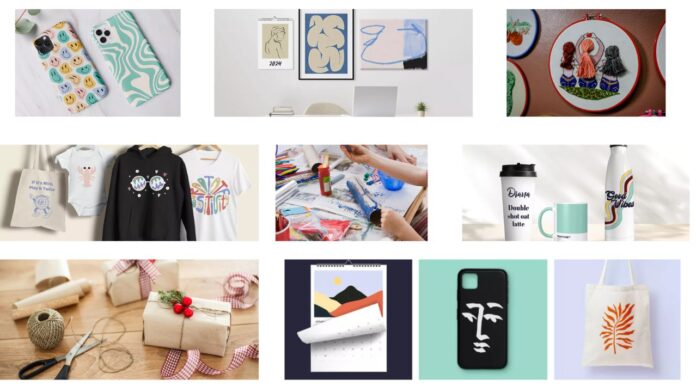 In today's era of do-it-yourself (DIY) activities, crafting has gained significant popularity worldwide. Whether knitting, pottery, paper crafting, or something else, people wholeheartedly embrace their instincts and passions to find solace in handmade goods. Thanks to the emergence of print on demand services, crafters can elevate their creativity by designing products that reflect their style and personality. Whether you're an expert crafter or just starting your journey, print on demand opens up endless possibilities for crafting exceptional and one-of-a-kind items that are bound to leave a lasting impression.
Understanding Print on Demand
Print on demand operates as a business model wherein individuals can effortlessly create and sell customized products without the hassle of maintaining an expansive inventory. By leveraging print on demand services, crafters can easily design their desired products at any time using the templates offered by these platforms. Once a customer orders, the product is shipped to them, eliminating the need for crafters to worry about adequate storage space or manage inventory logistics. It allows them to instead focus on what they excel at – creating remarkable crafts.
The Perks of Print on Demand for Crafting Communities
The print on demand model brings forth advantages specifically tailored for crafting communities. Firstly, print on demand enables artisans to bring their one-of-a-kind designs to life without the need for machinery or printing presses. By leveraging a print on demand platform, artisans can effortlessly upload their designs and beautifully print them on various products. These products span from clothing and accessories to home decor, presenting countless possibilities for artisans to expand their offerings and connect with an audience.
Secondly, print on demand empowers artisans to provide products tailored to their customer's preferences. Gone are the days of mass-produced items. With print on demand, customers can order customized products that resonate with their tastes and styles, deepening the connection between artisans and customers while allowing for personalized creation. Whether it's about having a slogan adorning a custom t-shirt or a pet's face embellishing a customized mug, print on demand grants artisans the ability to craft meaningful and personal pieces.
Lastly, by adopting the print on demand model, artisans can streamline their business operations and focus primarily on what they love – creating. Inventory management, shipping logistics, and customer service have become concerns of the past as the print on demand system seamlessly handles these aspects. A print on demand platform runs all these tasks, allowing crafters to experiment with designs freely, connect with their customers, and expand their crafting business.
Creating a Crafting Community through Print on Demand
One of the aspects of the print on demand model is its ability to cultivate a sense of community among crafters. With print on demand platforms, crafters can showcase their designs and interact with individuals worldwide. Fostering a sense of community is precious for crafters as it provides support, inspiration, and a platform for sharing ideas and techniques.
Crafters can become part of communities, engage in forums, and even collaborate with other crafters on joint projects. This camaraderie fosters innovation by encouraging crafters to push their boundaries and explore new techniques and styles. The ability to connect with crafters is one of the most powerful features offered by the print on demand model, setting it apart from traditional crafting methods.
Conclusion
Print on demand has completely transformed the world of crafting by offering opportunities for individuals to bring their designs to life. Whether you're a creator or new to crafting, print on demand services allow you to design and sell personalized products without investing in costly equipment or handling inventory. Beyond being a business model, it allows you to connect with crafters, fostering a sense of community and enabling you to push your creative boundaries. So why hesitate? Embrace the world of print on demand now and unleash your potential.