Portugal Ends Controversial Golden Visa Program for Foreign Property Investors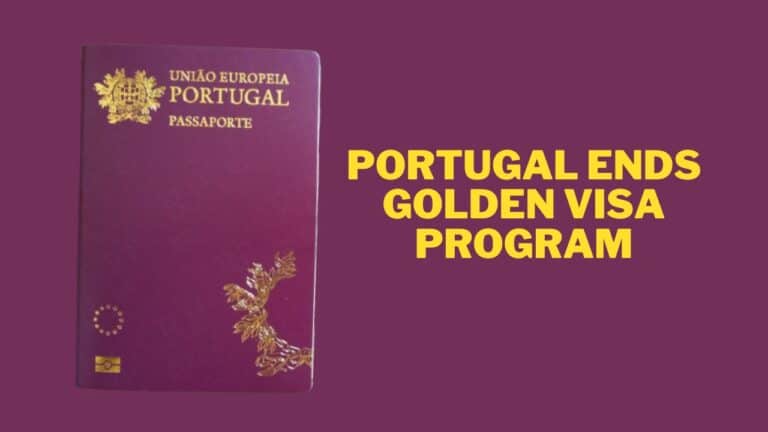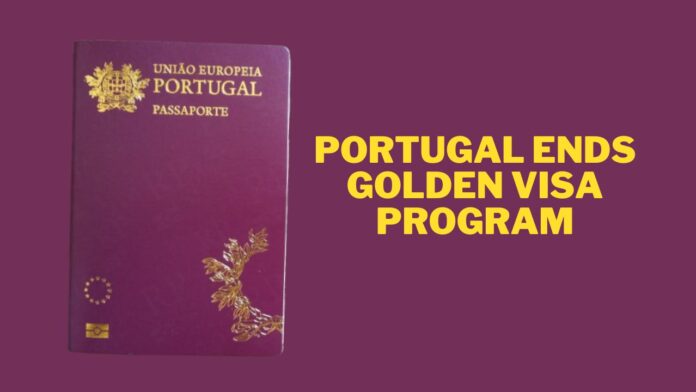 Portugal has officially ended its controversial "golden visa" program that granted residence permits to foreign nationals in exchange for real estate investments in the country. The new law abolishing the program came into effect on Saturday, October 7, 2023.
Golden Visa Program Allowed Foreigners to Gain Residence Through Property Purchases 
Introduced in 2012, Portugal's golden visa program was designed to attract foreign investment in the country's real estate market in exchange for residence rights. Under the program, non-EU nationals could gain temporary residence permits in Portugal through property purchases of 500,000 euros or more. 
The visa program proved popular among wealthy foreigners, especially from China and Brazil. It brought significant foreign capital into Portugal's property market but also drove up housing prices and was criticized as a "backdoor" to EU citizenship.
New Law Ends Acceptance of Golden Visa Applications
A new law passed in Portugal has now officially ended the golden visa program for foreign property investors. According to the law, Portugal will no longer accept new applications for residence permits based on real estate investments.
"New applications for residence permits for investment activities are not accepted," the law states, as reported by Portugal News. The law came into effect on Saturday, October 7, 2023, definitively ending the golden visa option.
Current Golden Visa Holders Can Still Renew
While new applications will not be accepted, the law grandfathers in existing golden visa permit holders. Foreigners who already obtained residence rights in Portugal through property purchases can continue renewing their authorizations periodically. 
"These authorisations have been granted under the legal regime applicable until the date of entry into force of this law," the new law states. Family reunification permits for golden visa holders will also continue to be renewed. Additionally, you can also read about- Henley Passport Index: The Most Powerful Passport in the World
EU Pushed to End Investor Citizenship and Visa Programs
Portugal's ending of its golden visa program comes after pressure from the European Union last year. Concerned about security risks, the EU urged member states to stop "golden passport" schemes selling citizenship to investors. It also pushed to suspend visas offered to Russian and Belarusian citizens.
Portugal's Program Attracted Foreigners With Promises of a Good Lifestyle
In recent years, Portugal's golden visa program made headlines for attracting thousands of foreigners with its promises of a high standard of living. South Africans, Chinese, Brazilians, Turks and Americans flocked to the country, drawn by its safety, quality healthcare and education, infrastructure, and EU mobility. The influx of foreign money inflated housing prices, pricing out many locals. If you want you can also read – Unleashing Spain's Beauty: The Non-Lucrative Visa.