Why a Plastic-free Ocean is Essential for Animal Wellbeing?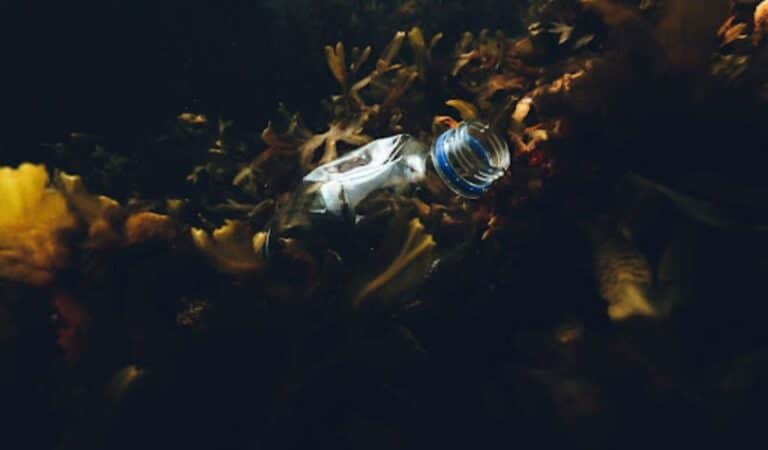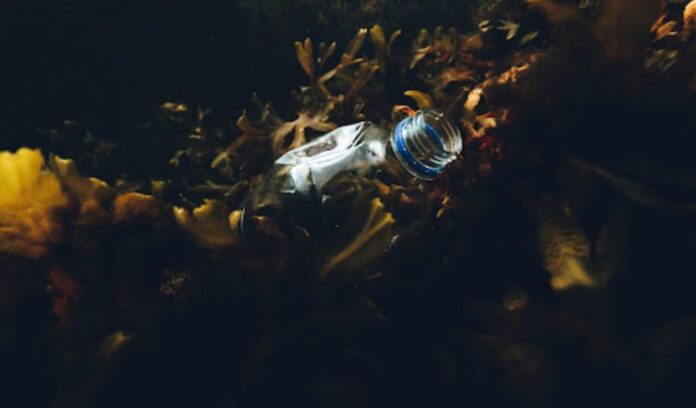 Listen to the Podcast:
Humans have long been fascinated with the ocean's beauty and inhabitants. However, it is time to take action to protect our marine wildlife from plastic pollution. Plastic waste has become an increasingly dangerous issue for sea creatures worldwide, with a recent study finding there are more than 170 trillion plastic particles in the ocean.
There are many different factors to consider on this topic, including common sources of plastic ingestion for sea creatures, the impact of plastic debris on them, increased awareness through education and communication strategies, and how regulation can play an important role in finding a solution.
Sources of Plastic Ingestion for Sea Creatures
Plastic debris is a major threat to marine life, with an estimated eight million metric tons of plastic entering the ocean every year. Marine creatures ingest this plastic or become entangled in it, leading to a significant impact on both their physical and emotional health and wellbeing. Common sources of plastic ingestion for sea creatures include microplastics, which are tiny pieces of degraded plastic that can be found in consumer products like cosmetics and toothpaste, discarded fishing gear such as nets, lines, buoys, traps and lobster pots, balloons released into the air, disposable cutlery and packaging waste from landfills.
The accumulation of these plastics has led to devastating consequences for many species — they can cause digestive blockages due to sharp fragments getting stuck internally, and they can be mistaken as food, leading to malnutrition. Ingested plastics also absorb toxins present in the water, such as heavy metals, which are then passed up through the food chain when eaten by larger predators like whales or dolphins. In fact, microplastics have gone so far up the food chain that in 2022, scientists found the presence of microplastics in human blood.
The Impact of Plastic Pollution on Marine Animals
The impact of plastic ingestion on sea creatures is concerning — not only does it cause physical harm to their bodies, but also to their emotions, as they suffer both short-term and long-term effects. Physically, ingesting plastic fragments obstructs digestion, leading to starvation due to a lack of nutrient absorption and sometimes even death if the obstruction cannot be cleared away naturally.
Emotionally, animals may experience psychological stress from being stuck underwater without access to food sources because of entangling debris caused by discarded gear or nets from commercial fishing operations. This leads them into dangerous situations where predators lurk nearby, waiting for easy prey, which exacerbates the problem even further as it simply spreads the toxic substances to more wildlife.
Increased Awareness through Education and Communication
Educational programs are essential for raising awareness about the perils of ocean pollution, especially when it comes to its impact on marine animals. Educating people about how their actions can directly cause harm to creatures will help build an understanding that their behavior has consequences that extend beyond themselves. This is also key in advocating for policy-level change, as educated citizens are more likely to support initiatives aimed at reducing environmental damage.
Communication strategies, such as public campaigns or social media outreach efforts, are critical tools in spreading the message and engaging people with the issue. Public campaigns should use visuals and storytelling techniques to convey complex topics effectively, creating powerful stories that inspire action. Social media platforms can also be used as a means of bringing people together who care about these issues, allowing them to share ideas and potential solutions that could be used in many different places at the same time.
Establishing Regulations to Address Ocean Pollution
The most effective way to reduce ocean pollution is through the establishment of regulations that seek to limit or eliminate sources of plastic and other forms of debris from entering our oceans, which is why organizations such as the Humane Society of New York are so important. While there are numerous regulations in place already, their effectiveness varies widely depending on the country or region in question. For example, many countries have implemented bans on single-use plastics like straws and grocery bags, but enforcing these laws can be challenging due to a lack of resources for policing them.
On an international scale, efforts such as the United Nations' Environment Programme's Clean Seas campaign is attempting to create global awareness about ocean pollution and its effects on sea creatures by spreading educational materials such as films or posters that promote sustainable fishing practices and ways individuals can help reduce plastic usage within their own communities. However, it remains unclear whether these initiatives will lead toward lasting change without further reinforcement from regulatory measures or increased public pressure on a large scale around the world.
Plastic pollution is a major problem for marine life, and although there are considerable numbers of both resources and experts working on the problem, the battle has not yet been won. As such, it is vital that society continues to use all the tools at its disposal as it continues to fight for a plastic-free ocean for years to come.
Subscribe to Our Latest Newsletter
To Read Our Exclusive Content, Sign up Now.
$5/Monthly, $50/Yearly