NSW – New South Wales, A New Scooter World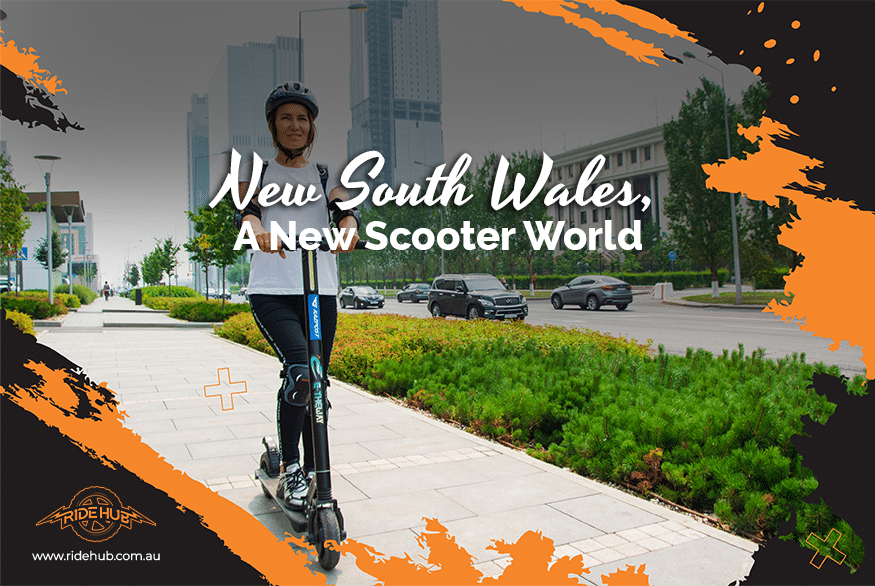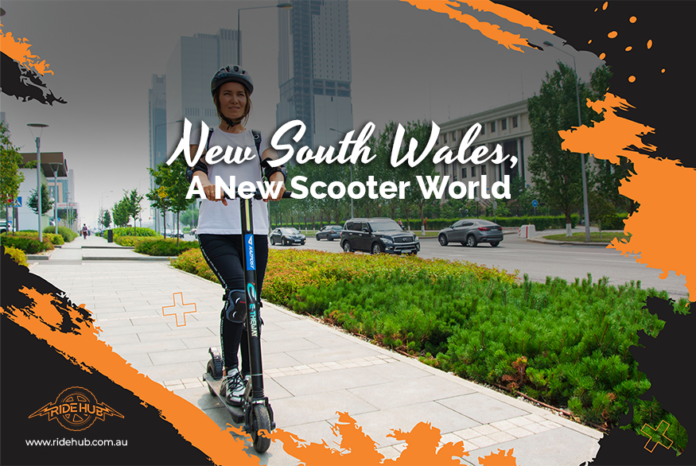 Australia, compared to many other countries around the world, has a very high standard of air quality. It is generally among some of the cleanest in the world, although the country is vulnerable to short-term extreme pollution spikes (like bushfires and dust storms) and recently, constant pollutants from coal-fired power stations and motor vehicles.
The air may be considered clean in Australia but definitely, there is a need to maintain the quality or it will slowly deteriorate in the coming years. One way to keep the air clean is through micromobility devices, which is currently being fought for in all states of Australia.
Micromobility devices initial definition were vehicles with a gross weight of less than 500 kilograms (1,100 lb) but later on evolved to exclude internal combustion engines. These vehicles include bicycles, e-bikes, electric scooters, electric skateboards, shared bicycle fleets, and electric pedal assisted (pedelec) bicycles. Basically, micromobility devices are mainly a range of small, lightweight vehicles driven by the users themselves because they can mostly fit only one rider.
For this article, we are going to focus on electric scooters and electric scooter laws in Australia and its 8 major areas regarding it. While Mainland Australia is the world's largest island but the smallest continent, the country is divided into 6 states and 2 territories. Each area in Australia has its own special beauty and distinction but let's examine each area's laws on e-scooters and how free one can be to ride it.
The 6 states are New South Wales (NSW), Victoria, Queensland (QLD), Western Australia, South Australia, and Tasmania—and 2 internal territories—the Northern Territory and the Australian Capital Territory.
This will be a series article, let's start with: NEW SOUTH WALES (NSW)
New South Wales (NSW) is a state on the east coast of Australia. Its bustling capital is Sydney, which is also Australia's most populous city. In December 2021, the population of New South Wales was over 8 million, making it Australia's most populous state. With this fast-growing population, there is a great need for e-scooters to help decongest the city's traffic and add order to the state. But to safely manage the use of e-scooters, Transport for NSW: Centre for Road Safety will be currently responsible for evaluation and monitoring as they are the one enabling the trial of e-scooter shared schemes beginning July 2022 that's expected to run for 12 months.
General Trial Rules & Tips
Particulars

Do's

Don'ts

E-Scooter Usage

DO use shared e-scooters hired through an approved e-scooter provider on NSW roads or related areas, such as shared paths, in trial areas since this is only what is permitted.

DO NOT use privately owned e-scooters since they are currently not allowed on NSW roads or related areas (including in trial areas).

Awareness

DO be aware of your surroundings when riding an e-scooter and look out for each other, give way to pedestrians and undertake safe behavior during the trial. DO stay left when riding.

DO NOT ride UNPREDICTABLY for your own safety and indicate clearly, so other people are aware of your intentions.

Passageway

DO use bicycle lanes and paths (stay under 20km/h), shared paths (stay under 10km/h) or on roads that have a speed limit up to 50 km/h (but ride with care and precautions).

DO NOT use footpaths because it is illegal.

Helmet

DO wear an approved bicycle helmet at all times when riding an e-scooter.

DO NOT ride an e-scooter without an approved helmet

Lights

DO use the e-scooter lights when riding in darkness or hazardous weather conditions.

DO NOT ride an e-scooter without lights or broken lights.

Alcohol and Drugs

DO have a Blood Alcohol Content (BAC) limit of 0.05 applied when riding an e-scooter and make sure you are sober.

DO NOT have illicit drugs present in the system or ride while under influence.

DO know that if you are caught drinking or drug riding, you may have serious penalties apply and you may face consequences for your driver's license.

Rider's DO NOT need a driver's license to ride an e-scooter, however they are very much subject to the same drug driving offenses as motor vehicle drivers.

Presence

DO wear brightly coloured clothing so other road users can see you easily.

DO NOT camouflage yourself with the darkness to avoid accidents.

Alert Others

DO ride predictably and indicate clearly, so other people are aware of your intentions.

DO NOT be spontaneous, always make sure you are seen by vehicles around you.

Insurance

DO know that shared e-scooter scheme operators are required to have appropriate insurance cover for their devices. DO consider insurance for personal injury or property damage however this is not a trial requirement.

DO NOT ride an e-scooter if you are not aware of the requirements needed to be a rider. Be responsible.
Current live NSW e-scooter trial locations are at Western Sydney Parklands and Australian Botanic Gardens. And each location has specific trial rules.
In Western Sydney Parklands:
* E-scooters are permitted on shared paths only
Australian Botanic Gardens
* E-scooters are permitted on the roads only.
Citizens of New South Wales are hopeful and expectant that soon, new laws will take place that can allow more flexibility with e-scooters with safety still a priority.
Subscribe to Our Latest Newsletter
To Read Our Exclusive Content, Sign up Now.
$5/Monthly, $50/Yearly