5 Reasons to Outsource to a Nearshore Company for Your Business Needs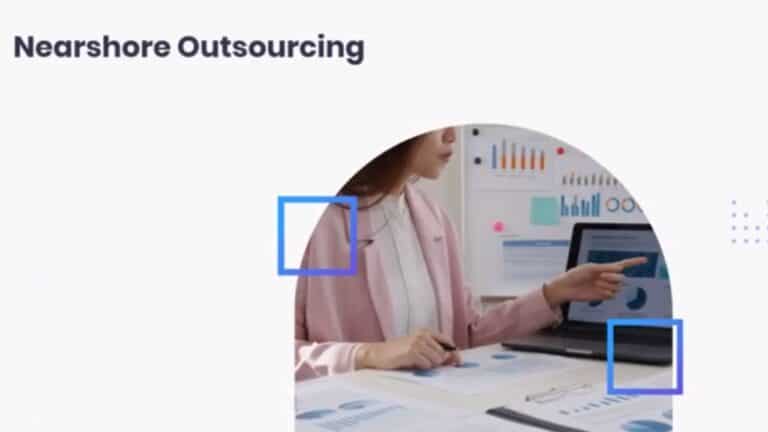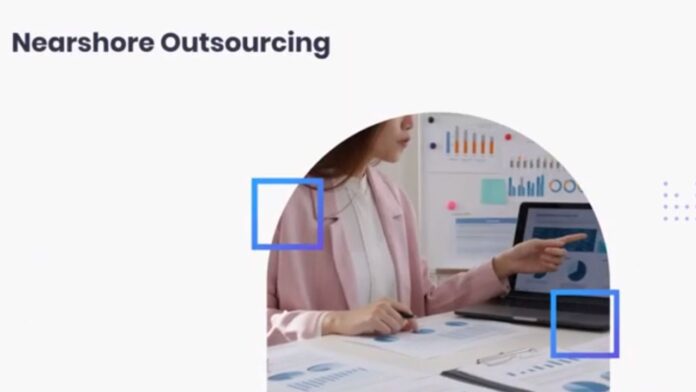 Are you a C-level executive looking for a more cost-effective way to maximize your staff? If so, nearshore outsourcing might be the solution for which you've been searching. 
Outsourcing to a nearshore organization can provide companies with flexible, skilled talent to help them scale their operations effectively, including cost savings, scalability, and improved flexibility and customer service.

In this article, we'll explore the main reasons why nearshoring is increasingly becoming the solution of choice for many C-level executives when it comes to meeting their business needs. 
1. Access Skilled Experts at Lower Cost
 Looking to optimize your budget while still accessing top-notch talent? By recruiting remote team members from countries with similar time zones and shared cultural values, you can save money on salaries and overhead costs without compromising the skills and expertise needed for any project or vision.

This cost-effective strategy allows corporations to scale their teams up or down as needed, so they don't have to worry about underutilized staff or missed deadlines due to lack of resources. With nearshore staff augmentation, organizations can achieve more with less, all while keeping the high-quality standards that their clients demand.
2. Reach the Latest Technology without Overspending 
The world of technology is constantly evolving, and staying up to date can be a challenging task, especially when it comes to investing in new hardware and software. Fortunately, new options are now available that allow you to keep pace with the latest technological advances without facing excessive costs.  
By taking advantage of outsourcing options that provide access to cutting-edge technology, companies can explore new avenues for growth and innovation without the added costs of traditional investments. By leveraging the power of cloud-based solutions and other tools, you can streamline your operations and stay ahead of the curve when it comes to the latest tech advancements. Whether you're a small business owner or a tech enthusiast, there's never been a better time to explore the world of technology. 
3. Get Quality Assurance from Experienced Professionals
Coming down to business, we need to ensure organizations reach their full potential. One way to ensure so is by implementing quality assurance measures. Quality assurance involves a series of checks and balances that we put in place to ensure everything functions as intended. This can involve diverse activities, from code reviewing to testing the final product.

By outsourcing these services, companies can rest assured that projects lie in good hands and are being handled by experienced professionals. With quality assurance measures in place, companies can trust that a project is receiving the careful attention it deserves, leading to the best possible outcome.
4. Save Time with Experts Ready to Hit the Ground Running
In the fast-paced world of business, time is an asset. That's why it's crucial to minimize time waste whenever possible. When it comes to training and onboarding new employees, every minute counts. This is where having a team of experienced professionals turns out to be invaluable. With their expertise and skills, companies are ready to hit the ground running, minimizing the time required for training and onboarding. This not only saves time but also increases productivity and efficiency, allowing a business to thrive. Don't let time-consuming training slow your company down. By outsourcing nearshore, you can start experiencing time-saving benefits today.
5. Adapt to Changing Demands and Trends with Flexible Staffing Solutions
In today's rapidly changing business world, it's imperative to be flexible and adaptable to stay ahead of the curve. This is especially crucial when it comes to staffing solutions – being able to quickly adapt to changes in customer demands or market trends can mean the difference between success and failure.

Nearshore staff augmentation is an attractive option for companies looking to achieve their organizational goals in a cost-effective manner. Access to skilled professionals that are well-trained and ready to excel and the ability to match project needs with flexible staffing solutions make this a perfect time to leap into staff augmentation. Flexibility is key, and finding a staffing solution that can keep up with your company's needs is crucial. With the right staffing partner, you can be confident that you'll have the right people on board when you need them.  
Seize Nearshore Staffing Opportunities Today to Get Ahead of the Curve in No Time!

 
Leveraging nearshore outsourcing can help your business meet its needs. Among other benefits, it ensures access to top-notch talent, cost savings, the latest technology, and significant time savings. With these reasons in mind, check out nearshoring's full potential as a way to increase your company's profitability and success