Morocco Earthquake Leaves At Least 2,000 Dead, Thousands Injured, and Historic Landmarks Damaged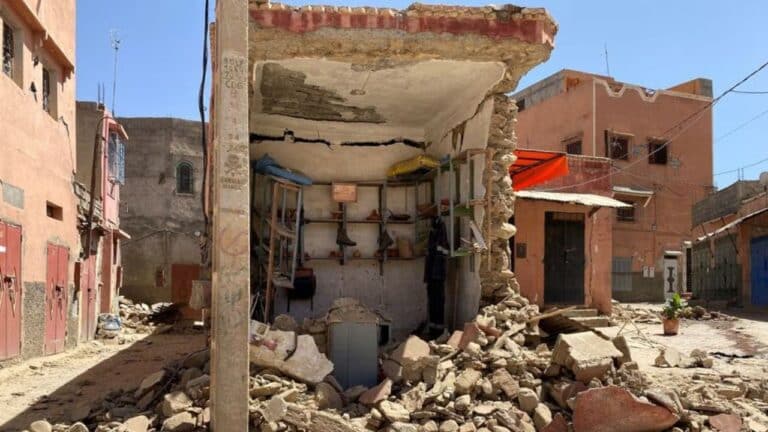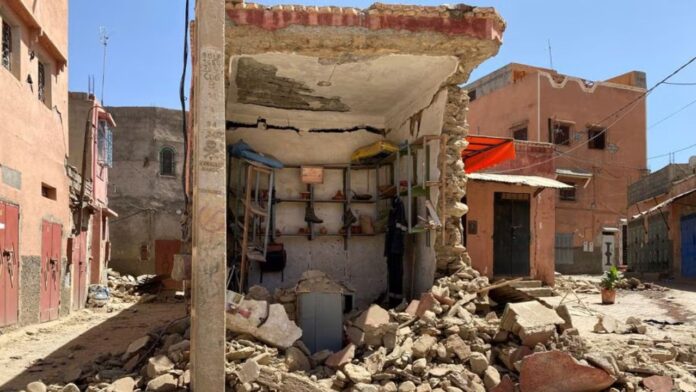 A massive earthquake slammed Morocco late Friday night, sending people fleeing from their mattresses onto the streets and falling structures in mountainous villages and historic cities that were not intended to withstand such intensity. The death toll was anticipated to grow as rescuers fought Saturday to get through boulder-strewn roads to remote mountain settlements in order to find survivors in hard-hit areas.
The 6.8-magnitude quake was the largest to strike Morocco in 120 years, according to the ministry, and the majority of damage happened outside of cities and villages. According to Morocco's Interior Ministry, at least 2,012 people were killed in the earthquake, the majority of them died in Marrakech and five regions surrounding the epicenter. According to the ministry, at least 2,059 additional individuals were hurt, with 1,404 gravely ill.
Tourists and others shared videos of people panicking and fleeing city restaurants as pulsating party music played. Moroccans also shared videos of damage to the famed red walls that surround the ancient city, which is a UNESCO World Heritage site.
The famed 12th century Koutoubia Mosque in Marrakech was damaged, but the extent of the damage was not immediately evident. The 226-foot minaret of the iconic mosque is regarded as the "roof of Marrakech." Dr. Celine Gounder, a CBS News medical contributor, was in the city and posted photographs of damaged buildings and streets from the city's medina, or ancient core. Gounder stated that while some portions of the city were less affected, older areas were inaccessible.
After many earthquakes, particularly those that strike in the middle of the night, reports on damage and casualties can often take hours to come in.
"We felt a very violent tremor, and I realized it was an earthquake," said Abdelhak El Amrani, 33, of Marrakech, by phone to Agence France-Presse.
"I could see buildings moving," stated El Amrani. "We may not have the reflexes for this type of event. Then I stepped outside, where there were a lot of people. Everyone was in shock and panic. The kids were sobbing, and their parents were in tears."
When remote settlements like those in the drought-stricken Ouargane Valley lost power and mobile service, they were effectively cut off from the rest of the world. By midday, people were outside mourning neighbors, taking photos of the wreckage with their phones, and saying to one another, "May God save us."
Hamid Idsalah, a 72-year-old mountain guide, said he and many others were still alive but had little hope for the future. That was true both in the immediate term, with his kitchen turned to dust, and in the long term, where he and many others lack the financial resources to recover.
"I can't rebuild my house." I'm not sure what I'll do. Still, I'm alive, so I'll wait," he told the Associated Press as he wandered through the desert oasis town, which overlooks red sandstone hills, herds of goats, and a sparkling salt lake. "I'm heartbroken."
President Biden issued a statement on the earthquake on Saturday, saying he was "deeply saddened by the loss of life and devastation."
"Our thoughts and prayers are with everyone affected by this terrible tragedy." My administration is in touch with Moroccan authorities. We are working quickly to secure the safety of American individuals in Morocco, and we stand ready to support the Moroccan people in any way we can. "At this difficult time, the United States stands by Morocco and my friend King Mohammed VI," the statement said.
The quake had a preliminary magnitude of 6.8 when it struck at 11:11 p.m. local time, with shaking that lasted several seconds, according to the US Geological Survey. The National Seismic Monitoring and Alert Network of Morocco recorded it as a 7 on the Richter scale. A magnitude 4.9 aftershock struck 19 minutes later, according to the US agency.
The epicenter of Friday's tremor occurred 43.5 miles southwest of Marrakech, high in the Atlas Mountains. It was also close to Toubkal, North Africa's highest peak, and Oukaimeden, a prominent Moroccan ski resort.
Men, women, and children stayed out in the streets rather than return to their homes, fearful of aftershocks and other reverberations that could cause their homes to shake.
"The problem is that where destructive earthquakes are rare, buildings are simply not constructed robustly enough to cope with strong ground shaking, so many collapses resulting in high casualties," Bill McGuire, professor emeritus of geophysical and climate hazards at University College London, told the Associated Press. "I expect the final death toll to rise into the thousands once more information becomes available." As with every major earthquake, aftershocks are inevitable, increasing casualties and complicating search and rescue efforts."
Habib Nura Bello Dankadai of Rabat, Morocco's coastal capital some 190 miles north of Marrakech, told CBS News that he and his sister were on the balcony of their family's fifth-floor apartment when the earthquake struck.
"Within seconds, my father appeared and began shouting, 'It's an earthquake, everyone get out of the house,'" Dankadai explained. "In my room, my younger brother was sleeping." I grabbed him right away, and we all fled in terror."
"As we were going down, the stairs were also shaking, and we were losing our balance," Dankadai explained.
His family made it safely out of the building and waited outside with neighbors for nearly an hour, he added. He and his father then went to a nearby park after short returning to the flat to grab supplies and personal things. They were assured it was safe to return to their home at 3 a.m. local time Saturday.
The USGS estimated the epicenter to be 11 miles below the Earth's surface, whereas Morocco's seismic service estimated it to be 5 miles. According to the Portuguese Institute for Sea and Atmosphere and Algeria's Civil Defense service, which coordinates emergency response, the quake was felt as far away as Portugal and Algeria.
Early measurement variations are common, but either reading would be Morocco's strongest in years.
According to the AFP, at least 628 people were killed and 926 were injured in 2004 when a quake struck Al Hoceima in northeastern Morocco.
According to AFP, the 7.3-magnitude El Asnam earthquake in neighboring Algeria in 1980 was one of the largest and most damaging earthquakes in recent history. It killed 2,500 people and displaced at least 300,000 more.
Subscribe to Our Latest Newsletter
To Read Our Exclusive Content, Sign up Now.
$5/Monthly, $50/Yearly