Mini Cooper Electric Review: Is It Worth the Investment?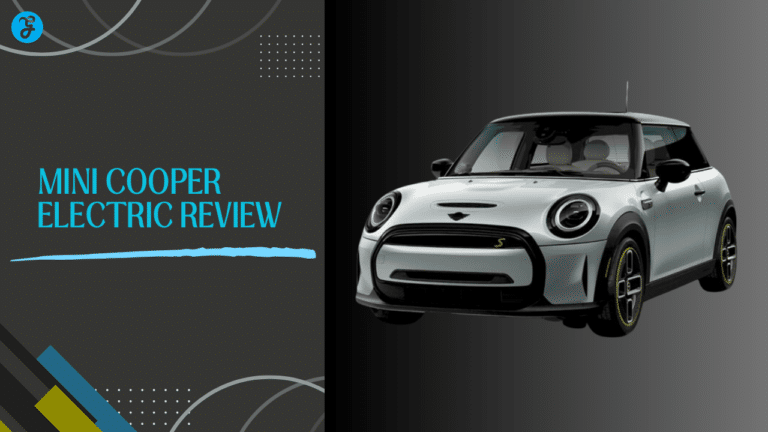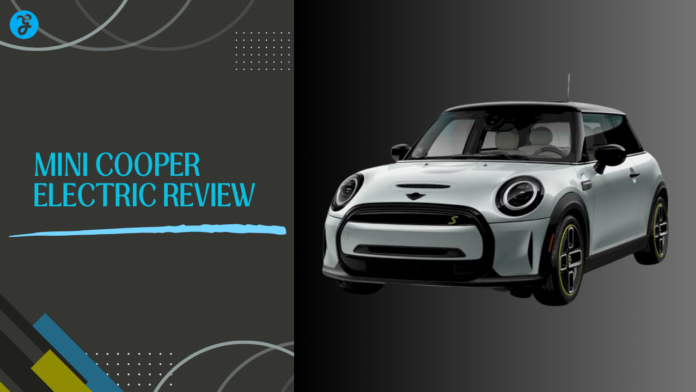 Are you impressed by the Mini Cooper model but unsure about taking the leap into electric driving? It's natural to feel a bit hesitant when it comes to making such an exciting yet big decision.
Fortunately, with all the latest updates for 2023, the Mini Cooper Electric is now more efficient and attractive than ever before. From improved range to convenient features that make life easier on the go, this 2023 Mini Cooper Electric review delves into why it could be just what you need for commuting or exploring your city in style.
Get all the details here – from battery life and comfort to technology features – so that you don't miss out on discovering just how special this EV is!
Content Highlights
The 2023 Mini Cooper Electric has a starting price tag of $29,900 (plus an $850 Destination and Handling fee) and can reach 145 miles on a single charge.

It offers an exciting driving experience with lively and tossable dynamics.

Various trim levels are available to suit different needs, including the Essential, Classic, Favoured, and John Cooper Works models.

It has many updated technology features, such as Apple CarPlay integration and wireless charging for devices.
Overview of the 2023 Mini Cooper Electric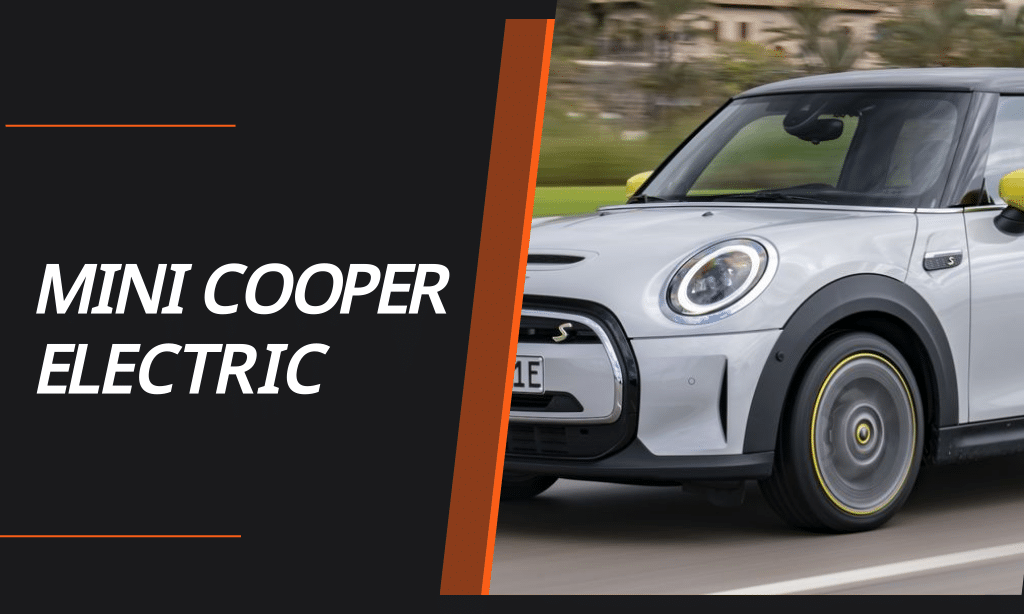 The 2023 Mini Cooper Electric offers an affordable price tag starting at $29,900 (plus an $850 Destination and Handling fee), a fun-to-drive experience, and a limited range of 140-145 miles.
Starting Price
The 2023 Mini Cooper Electric stands out as one of the market's most budget-friendly electric vehicle choices. It boasts a remarkable array of features and performance capabilities that defy its typically modest price point. Recently introduced, the all-electric Mini Cooper SE, purposefully designed as Mini's first-ever electric model, will soon be accessible in the United States, commencing at $29,900, along with an $850 Destination and Handling fee.
According to J.D. Power, it ranks highest in ownership satisfaction among Mass Market Battery Electric Vehicles, giving buyers peace of mind when making their purchase decisions. The range on this EV starts at 145 miles, meaning you can go farther between charges without worrying about running out of juice on your way home or at work.
All these factors make Mini Cooper Electric a great value proposition for those looking to buy an electric vehicle while not breaking the bank.
Unique and Fun-to-Drive
The Mini Cooper Electric is a driver-oriented car that offers an exciting and unique driving experience. With lively and tossable dynamics, the Mini's heavy steering feels great as you maneuver through tight turns, giving a real connection to the road.
The 2023 Model year also promises improved performance with increased power from its all-electric motor for even more thrills on the road. Furthermore, compared to other EV cars in its class, it provides a more premium feel and has become known as one of the most fun vehicles to drive around city streets.
From personal experience, I can say that there's no other car like it – if you're looking for something totally unique but still affordable, then this could be just perfect!
Limited range of 145 miles
The 2023 Mini Cooper Electric offers a  range of only 140-145 miles, far lower than the average electric car. This means that many drivers have to plan their trips carefully or risk running out of charge before reaching their destination.
To make matters worse, this limited range does not really lend itself well to long-distance travel – something you may want to consider when looking for an EV option. Other factors, such as weather extremes, varying speed levels, and cabin temperatures, can all contribute towards diminishing your overall driving range even further.
For instance, on extremely cold days or with faster speeds, the vehicle will consume electrical energy more rapidly thus decreasing its effective range. So while the 2023 Mini Cooper does offer great value compared to other EVs in its class; one must bear in mind that shorter journeys are what it's best suited for which may impact lifestyle choices if traveling longer distances often is necessary for you personally!
Mini Cooper Electric Review: What's New for 2023?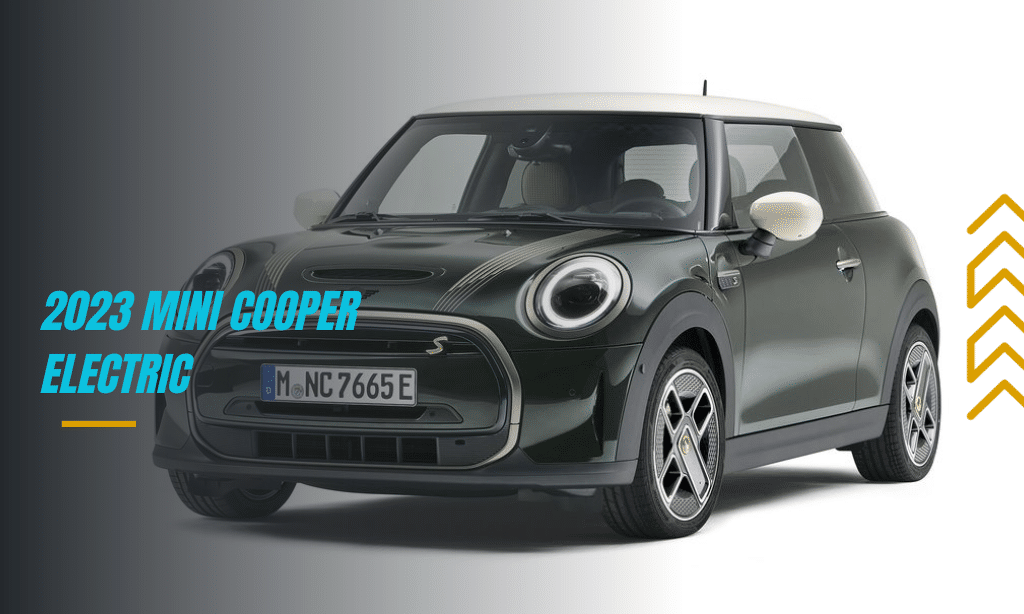 The 2023 Mini Cooper Electric has been redesigned with an all-new exterior and interior, an increased driving range of up to 145 miles, and updated technology features for a more modern feel.
Redesigned Exterior and Interior
The 2023 Mini Cooper Electric is getting a pretty significant redesign. Leaked images reveal that the exterior has done away with all chrome and the headlights have been simplified significantly, while the grille's also seen some tweaks.
The overall goal appears to be modernizing the look of this particular model so it looks fresh among other models released in recent years. Inside, there are plenty of tech upgrades as well; expect customizable digital displays across different trim levels along with wireless Apple CarPlay support.
From an aesthetic perspective, this electric vehicle has become much more contemporary looking than ever before – exactly what you'd want from every new iteration year after year!
Increased Driving Range
The 2023 Mini Cooper Electric hatchback offers a maximum driving range of 250 miles or 402 kilometers. This is about 72 miles more than the previous model, and it puts it among the leading electric cars with long-range capabilities in its segment.
The WLTP (Worldwide Harmonized Light Vehicle Test Procedure) range of the 2023 Mini Cooper SE increases to a maximum of 250 miles or 402 kilometers. The 2023 Mini Cooper SE Electric Hardtop 2 Door has an EPA-estimated 114 miles of driving Range per full charge, and this amount can be further extended to 233 km by opting for the Resolute Edition version.
The 2025 Mini Cooper Electric promises even greater improved driving ranges along with upgraded technology features and battery life expectancy over older versions. Thanks to rapid advancements in battery technology and efficiency, modern EVs like Mini Cooper are able to go farther on a single charge while delivering great performance at high speeds as well as improving overall emissions outcomes for customers worldwide making them greener choices when compared to traditional fuel-consuming vehicles.
Updated Technology Features
The 2023 Mini Cooper Electric has seen upgrades in its technology features, giving you the latest and greatest offerings. It now comes standard with Apple CarPlay integration, allowing you to access your music, navigation apps, maps, podcasts, and more from the comfort of your driver's seat.
Additional available tech features include a wireless charging pad for your devices and advanced smartphone connectivity through Bluetooth. An electric parking brake is also included as standard on each trim level of the 2023 model no need to use a pedal! You can also opt for an upgraded 8.8-inch touchscreen display based on availability when ordering this EV car.
Pricing and Which One to Buy
Discover which model and trim is right for you, with a close analysis of the different prices and value after factors.
Best Value for Money
The 2023 MINI Cooper Electric is one of the best-priced EVs in the market. At just $30,895 for a base-level model, it makes for much more affordable ownership than most rivals like the Nissan Leaf and Chevrolet Bolt EV.
Plus its luxurious design and features make it stand out significantly from other cars in that price range.
The Mini models are great value on their own but they also come with an abundance of safety features you wouldn't find elsewhere at this price point. An example would be the Driver Assitance System which includes automatic emergency braking with pedestrian protection and lane keep assist as standard – something unheard of at such prices!
Additionally, its high-performance motor offers 135kW (181hp) which allows it to go 0 to 62mph in 7.3 seconds while The drivetrain develops 199 lb-ft torque making acceleration extremely responsive yet still comfortable enough for daily driving conditions.
EV Motor, Power, and Performance
Experience the thrill of an all-electric motor offering up a smooth driving experience with plenty of horsepower and torque – read more to find out!
All-Electric Motor
The 2023 Mini Cooper Electric is powered by an all-electric motor, providing 135/181 hp of power and 162/270 lb.-ft. of torque powerful enough to push the vehicle up to 93.2 mph respectively in the Classic SE and Signature trims.
In addition, with an improved driving range of 145 miles on a single charge, it offers greater efficiency as well as reduced emissions compared to gas-powered cars. The electric motor operates without any tailpipe emissions or other environmental impacts of traditional combustion engines allowing for optimal performance during city driving.
Furthermore, the advanced technology used also helps make charging times rapid meaning you'll be able to get back on your way quickly after every stop. All in all the electric motor used in the update 2023 Mini Cooper Electric packs quite a punch while still offering great value for money overall!
Horsepower and Torque
The 2023 Mini Cooper Electric has an all-electric motor that delivers 181 horsepower and 199 pound-feet of torque. This power output is enough to catapult the car from 0 km/h to 60 km/h in a mere 3.9 seconds – faster than most electric cars on the market today, including competitors such as the Chevrolet Bolt, which only generates 200 horsepower & 266 lb-ft of torque.
What's more, the Mini Cooper Electric can achieve this impressive speed while still maintaining its classic Mini Cooper style – providing drivers with an enjoyable and unique driving experience.
The Mini Copper's torque output also allows it to respond instantly when required for maximum acceleration; as well as allowing drivers to quickly dodge hazards on roads or highways without compromising performance.
Handling and Driving Experience
The Mini Cooper SE is known for its nimble handling and peppy acceleration. With the single electric motor pushing 181 horsepower, your driving will be smooth and fun. The 199 lb-ft of torque is delivered quietly allowing you to enjoy cornering confidently with great grip from the road.
You'll feel the power in every pedal move as it takes off quickly while accelerating through tight traffic. All these combined allow drivers to get an enjoyable ride no matter where they're headed.
Whether you're in town or on winding roads, this electric car provides a satisfying drive.
Range, Charging, and Battery Life
The Mini Cooper Electric comes with an improved driving range, fast charging time, and a battery life of up to 7 years.
Improved Driving Range
The 2023 Mini Cooper Electric has a significantly improved driving range when compared to previous models. The all-new 2023 Mini Cooper SE offers approximately 250 miles of range, making it one of the most efficient and economical electric cars out there.
This increase in range is due to advancements made both during manufacturing, like new battery technology, as well as software engineering inside the car itself. In addition to this impressive range for the ninth-generation model Mini Cooper SE, buyers can also expect even more extended ranges with narrow-body versions of the same vehicle.
With these improvements in driving range over its predecessors, drivers will now have access to more reliable charging capabilities across longer distances than ever before. The increased distance capability gives drivers greater freedom and flexibility when choosing where they go on their journeys while reducing the cost of frequent trips needed to recharge and increasing overall convenience and comfort behind the wheel!
Charging Time and Options
The 2023 Mini Cooper Electric has a range of 145 miles on a full charge of 3h 15m with 11 KW AC charging power. Charging time obviously depends on how depleted the battery is as well as the amount of power used to recharge it, but 4 hours is an estimate for fully topping off the battery at home.
Battery Life and Warranty
The Mini Cooper Electric offers an expected battery life of 10 to 20 years, depending on usage and environment. This is a significant improvement over the batteries in other electric vehicles, which tend to have shorter lifespans.
Mini also provides comprehensive coverage for their batteries with a four-year/50,000-mile basic warranty plus protection against unexpected capacity loss beyond this period. The battery warranty can be extended up to 8 years or 100,000 miles for added peace of mind.
On top of that, if any capacity loss is discovered within the first 6 months or 12,500 miles (whichever comes first), then Mini will cover all repair costs under its Money Back Guarantee policy no questions asked!
Interior, Comfort, and Cargo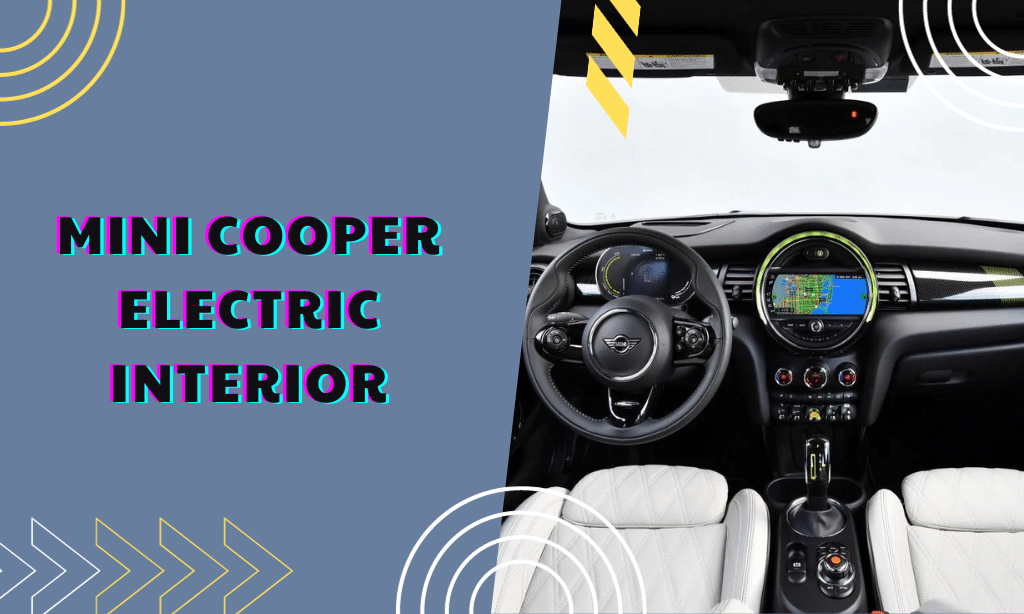 Inside, the new Mini Cooper Electric has an elegantly styled interior that offers plenty of comfort and room for its occupants. The luggage space is vast, thanks to a redesigned cargo area that works with the car's electric motor.
Maintaining the Classic Mini Cooper Style
The 2023 Mini Cooper Electric has been designed to retain the iconic style of its predecessor. It combines a modern and sleek design with timeless features that fans of the classic Mini have grown to love, such as a bold grille and trapezoidal headlights.
Inside, drivers will find the same easily recognizable seats complete with diamond-stitched upholstery, as well as circular air vents set against curved edges on both sides of the central dash bezel.
The interior has been updated for convenience with advanced technology options, while still maintaining an authentic feel in terms of style and comfort levels. In terms of cargo capacity, expect many great features including lots of compartments throughout (including in the back), increasing overall storage space from previous models.
Spacious and Comfortable Interior
The 2023 Mini Cooper Electric hatchback offers an interior design unique from other electric vehicles on the market. The front seats provide a generous 41.4 inches of legroom, while rear passengers have 30.8 inches to enjoy – providing plenty of space for tall drivers and occupants alike.
With a seating capacity of four people, this MINI is perfect for short camping trips or weekend getaways where every passenger can travel in comfort and style. Additionally, the battery of the Mini Cooper Electric takes up no discernable space in either the cabin or cargo area, allowing it to swallow the same amount of cargo as a standard Mini Cooper– making it ideal for those who like to hit the road with their friends and family!
Cargo Space and Versatility
The Mini Cooper SE Electric Hardtop 2-Door offers a generous cargo capacity of 8.7 cubic feet (246.375 liters) behind the rear seats, with a roomy 34 cubic feet (962.773 liters) when the 60:40 split-folding rear seatbacks are lowered flat.
The hatch opening makes it easy to load and unload cargo, while the battery packaging allows for an impressive amount of space to be held by a small car such as this one. To make accessing items easier when they're stored in the back seat area – like personal belongings or groceries – adhesive strips were included on both pillars giving you an option to hang your bags and just grab what you need without having to remove everything out first.
There are also storage bins! Underneath the hinged floor lies a surprisingly large hidden compartment that can fit all sorts of knickknacks from jackets and umbrellas to textbooks and tablets securely tucked away while you drive around town.
Infotainment and Connectivity
Enjoy a wide range of advanced technology features and a user-friendly interface for your driving needs. Explore the connectivity options available to make your ride more enjoyable.
Advanced Technology Features
The 2023 MINI Cooper Electric has an advanced and user-friendly infotainment system with a touchscreen display, which is standard in all trim levels.
The latest version of MINI Connected includes real-time traffic updates, Spotify, Pandora, and Bluetooth connectivity for music streaming as well as hands-free phone calls.
Optional 5G connectivity on the MINI Cooper SE features ultrafast download speeds providing access to movies, games, music, and other content quickly while driving.
Apple CarPlay is now included as standard across all trims of the Mini Cooper Electric range.
There's also a new special Resolute Edition which comes powered by a full electric motor producing 181 horsepower.
User-Friendly Interface
The 2023 Mini Cooper Electric has a redesigned 8.8-inch touchscreen with a High Gloss Black detail interface, which is perfect for intuitive navigation and control of multimedia functions.
Additionally, the mini has introduced its first round OLED screen in this model year to provide an even more user-friendly experience behind the wheel. The impressive size of the central touchscreen allows easy access to all features such as audio options, climate control settings, navigation systems, and safety systems.
Furthermore, owners can get additional benefits from their electric vehicle by subscribing to a Mini Connected subscription; being offered the chance to personalize interactions with their vehicles through accessing special features like remote services or connected apps on smartphones.
Connectivity Options
The 2023 Mini Cooper Electric offers a variety of connectivity options, allowing you to stay connected wherever your adventures take you. The standard central touchscreen is an 8.8-inch unit and features Apple CarPlay, built-in navigation, and SiriusXM satellite radio for access to news, music, sports, and entertainment.
MINI Connected, the infotainment system Market Place of the Mini Cooper SE Electric model goes one step further with advanced technology such as real-time traffic updates, Spotify for listening to billions of songs connecting with friends instantly on Facebook chat, and Pandora for personalized Radio recommendations or Bluetooth streaming audio from compatible devices.
Remote controls allow you to check vehicle data remotely via an app on your smartphone or tablet while send-to-car functionality helps get direct routes sent directly from Google Maps or Apple Maps into the car's navigation system. Emergency Calling feature adds peace of mind by providing access to emergency services at all times in case help is needed out on the road.
Safety and Driver-Assistance Features
The 2023 Mini Cooper Electric offers a great range of standard and available safety features to keep occupants safe on the roads, as well as advanced driver-assistance systems.
Standard and Available Safety Features
The 2023 Mini Cooper Electric offers an impressive set of standard safety features. All models come with anti-lock brakes, stability control, and various airbags. Additionally, the Active Driving package is available as an optional feature and includes Pedestrian and Front Collision Warnings along with City Collision Mitigation.
For added security on the highway or city streets, the Driver Assistance package comes as an upgrade option that features adaptive cruise control, a head-up display, and a parallel parking assistant to reduce risks while maneuvering tight spaces. The 2025 model will also include adaptive cruise control, automatic emergency braking, forward collision warning,  and lane departure warning as standard safety features.
This comprehensive range of advanced equipment helps protect drivers from all sorts of hazards ranging from unexpected sharp turns to crossing pedestrians. Additional customization options such as Blind Spot Warning systems are also available to ensure you have complete awareness during your drive time in the 2023 Mini SE Hardtop electric vehicle.
Advanced Driver-Assistance Systems
The 2023 Mini Cooper Electric features some of the most advanced driver-assistance systems available in any electric vehicle. These include an adaptive cruise control to maintain a safe distance between cars, lane-keeping assist for improved lane stability and safety, and a forward collision warning system that can detect potential hazards.
It also offers active parking assistance with 12 ultrasonic sensors and four cameras to help identify obstacles while maneuvering tight spaces. As if that wasn't enough, there is even a series of chassis controls that can both improve handling dynamics as well as provide comfort when traveling over rough cobblestones or potholes.
These advanced driver-assistance systems all combine together to keep drivers safer on the roads than ever before!
Crash Test Ratings and Reliability
When it comes to the safety of your Mini Cooper, you can be sure that the 2023 model offers some of the best scores in crashworthiness. The Mini Cooper Electric has received Good scores in all categories from both the Insurance Institute for Highway Safety (IIHS) and the National Highway Traffic Safety Administration (NHTSA).
This means that if an accident were to occur, drivers should expect minimal injury risks. Furthermore, vehicles with good or superior ratings are more likely to provide optimal performance during crash tests compared to those with lower ratings.
The IIHS also gives an individual rating known as 'Top Safety Pick+' where vehicles have achieved definitive such scores across all evaluation tests including optional driver assistance systems.
Pros and Cons of the 2023 Mini Cooper Electric
When considering the 2023 Mini Cooper Electric, one must weigh the numerous pros against the inevitable cons. Here's a summary of the key advantages and disadvantages to aid in your decision-making process:
| Pros | Cons |
| --- | --- |
| Lively and tossable driving experience | Limited range of 114 miles per full charge |
| Unique and fun-to-drive; maintains many qualities of a standard Mini Cooper S | Firm seats potentially affect comfort during long drives |
| Impressive handling, peppy acceleration, and a long list of standard features | Limited cargo space, restricting its utility for larger hauls |
| Updated design and all-electric power with fresh technological and stylish features | Price optional extras which may increase the overall cost |
While the 2023 Mini Cooper Electric has some drawbacks, particularly in terms of range and cost of some extras, it also has several outstanding features. Its comprehensive list of standard features, unique design, and enjoyable driving experience rank it favorably against many of its competitors. However, potential owners must weigh these pros against the cons to make an informed decision based on their unique needs and preferences.
Read Also: Active Safety Systems in Vehicles.
Frequently Asked Questions (FAQs)
Now, we'll explore some frequently asked questions regarding Mini Cooper Electric.
1. What is a Mini Cooper Electric review?
A Mini Cooper Electric review is an evaluation of the latest features and technology of this electric vehicle for 2023, providing an overview of the benefits and drawbacks so consumers can make informed decisions.
2. What are some new features of the Mini Cooper EV in 2023?
The Mini Cooper EV has been upgraded with longer-range batteries, improved user interface digital displays and infotainment systems, advanced safety features such as pedestrian recognition sensors, customizable drive settings from sport to efficient modes, and wireless charging capabilities.
3. Are there any special incentives associated with purchasing a MINI Eaton Twinpower Turbo engine?
Yes! Consumers who purchase or lease a mini Cooper EV with an Eaton Twinpower turbo engine can take advantage of additional tax deductions or other government incentives depending on their region.
4. Should I compare different models of the MAXI before making my decision?
Yes! Comparing various models will give you insight into what type fits your budget needs as well as lifestyle preferences – such passenger capacity, performance specs and design options offered by each model should be considered when choosing the best fit for you
Takeaway
The 2023 Mini Cooper Electric is an affordable way to go electric. It offers a fun-to-drive experience with handling reminiscent of its gasoline counterparts, as well as a unique and stylish design.
Unfortunately, the car's driving range is limited to just 145 miles per charge. For those who are looking for more out of their EV purchase, it could be worth considering other models on the market that offer improved ranges.
For first-time electric vehicle owners or shoppers who prioritize budget and style over range, the latest iteration of Mini Cooper Electric might fit your needs perfectly!