Microsoft Launcher AI Upgrade: Now Uses AI to Personalize Your Home Screen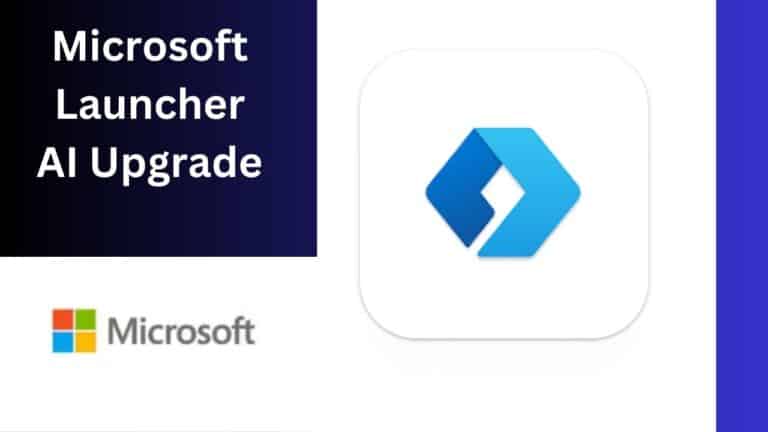 Expanding its horizons beyond Google Chrome and Safari, Microsoft's AI-powered Bing Chat is now making its way to Microsoft Launcher. This rollout offers users a broader array of options to access the chatbot beyond the confines of the Edge browser.
However, if you're eager to give this new feature a test run, the requirement is to be part of the beta version of Microsoft Launcher, as that's where Microsoft is initiating the Bing Chat release.
In an observation initially made by @XenoPanther on X (formerly known as Twitter), the implementation of Bing Chat within Microsoft Launcher mirrors its functionality in Edge and Bing mobile apps. Noteworthy features, such as the capacity to tailor the tone of conversations and utilizing voice commands in lieu of typing, remain intact. Notably, the user interface retains its familiar layout, consistent with what's seen in the Bing and Edge mobile applications.
This progression underscores Microsoft's strategy of integrating Bing Chat across a range of well-known, consumer-centric apps. It's a journey that has traversed from Microsoft Edge to Skype and now culminates in Microsoft Launcher. While Bing Chat finds its way into the fabric of various Microsoft offerings on mobile devices, it's essential to note that Surface Duo users won't be able to leverage this functionality at present.
From enhancing user interactions to offering seamless communication, the infusion of Bing Chat across these platforms aligns with Microsoft's commitment to enriching user experiences in the realm of technology.
Bing AI has been integrated into the latest beta build of Microsoft Launcher along side a new Bing Search widget pic.twitter.com/k1c60rbN0c

— Xeno (@XenoPanther) August 24, 2023
While Microsoft Launcher is seamlessly integrated into Surface Duo devices, serving as the default launcher for this innovative dual-display phone, its update mechanism sets it apart from the norm. Unlike most Android phones, where launcher updates are included within monthly system updates, Microsoft opts to separately update the Microsoft Launcher. Consequently, this approach leads to disparities in the availability of new features between Surface Duo devices and other Android phones.
This discrepancy extends to the introduction of Bing Chat to Microsoft Launcher. Presently, Surface Duo users find themselves limited to interacting with Microsoft's chatbot through Bing app, Edge, and Skype. However, a distinct scenario unfolds for users of different Android phones. If you possess an Android device other than Surface Duo, diving into the Microsoft Launcher beta enables you to test its performance firsthand.
It's important to note that while this beta version doesn't offer the same comprehensive control over Android system settings as the Bing Chat-powered Windows Copilot does on Windows 11 PCs, the prospect of managing phone settings through the Bing Chat window holds an alluring appeal. With this in mind, it's conceivable that Microsoft may explore avenues to extend this functionality to Surface Duo users in the future, if not to the broader Android ecosystem as a whole. This ongoing evolution reflects Microsoft's dedication to refining user experiences across a variety of devices and platforms.