Mac Studio Review: Exploring the Mac M2 Max and M2 Ultra!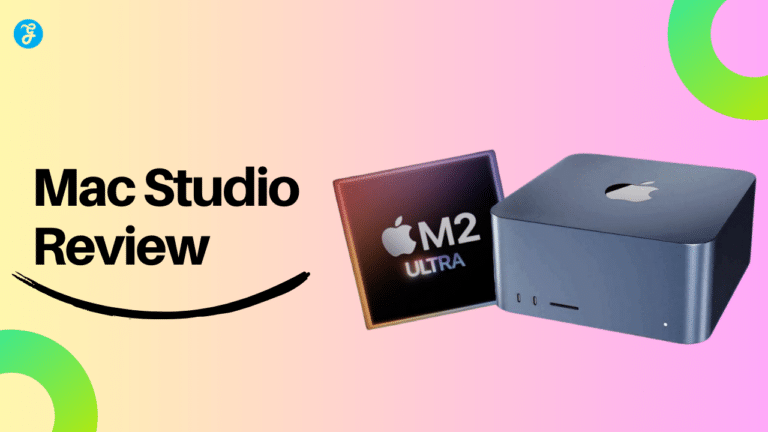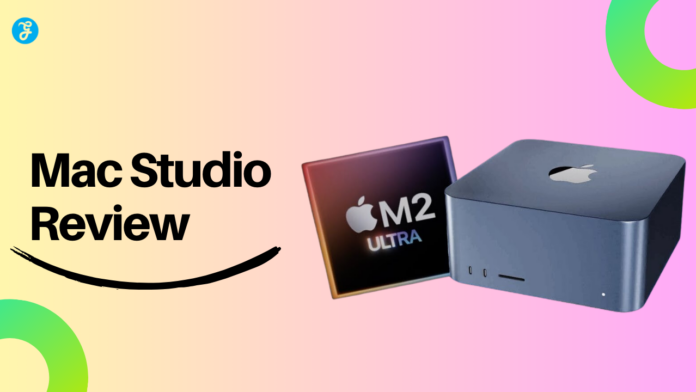 Introducing Mac Studio, the latest and most advanced desktop computer from Apple. This innovative device is designed to provide power users with a compact studio-level computing experience. In this review, we will provide a Mac Studio review.
In this review, we will provide an overview of the Mac Studio's design, ports, performance, and storage capabilities as well as available discounts and deals you can take advantage of.
Plus, get up-to-date information on the latest improvements in technology for creative workflows like media editing and gaming! Get immersed in this article to see why the Mac Studio is one of the best options for professionals looking for a powerful machine that won't break your budget!
Unprecedented Performance: The Mac M2 Ultra offers exceptional CPU and GPU performance, making it a powerhouse for tasks like video editing, 3D rendering, and machine learning.

8K ProRes Video Playback: It supports up to 22 streams of 8K ProRes 422 video playback, setting a new standard for video professionals.

Compact Design: Despite its power, the Mac M2 Ultra maintains a compact and efficient design that fits under most displays.

High-Performance Connectivity: It comes with 12 high-performance ports, ensuring seamless integration into existing setups.

Studio Display Companion: Pairing it with Apple's Studio Display completes the ultimate studio setup for creative professionals.
Mac Studio Review: The Overview of M2 Ultra
Apple has once again redefined the boundaries of computing with its groundbreaking Mac M2 Ultra. Built from two M2 Max chips, this powerhouse of a machine promises to take your productivity and creativity to unparalleled heights. In this article, we'll dive deep into the impressive features and capabilities of the Mac M2 Ultra, a true game-changer for personal computing.
Unprecedented Performance
The Mac M2 Ultra boasts exceptional performance improvements that set it apart from any other personal computer on the market:
CPU Performance: With up to 3.3 times faster CPU performance, the Mac M2 Ultra ensures that every program you run gets a significant boost in processing power. Whether you're rendering 3D graphics, editing videos, or compiling code, you'll experience the difference.
GPU Performance: The Mac M2 Ultra offers up to 6.1 times faster GPU performance, making it a formidable machine for tasks like 3D rendering, video processing, and gaming. Graphics-intensive workflows are now smoother and more efficient than ever before.
Machine Learning: Apple's commitment to machine learning shines through with up to 5.9 times faster machine learning capabilities. This is a game-changer for AI and data-intensive applications.
8K ProRes Video Playback: The Mac M2 Ultra's prowess is evident in its ability to support up to 22 streams of 8K ProRes 422 video playback, a feat that no other personal computer can match. Video professionals will appreciate the unprecedented power of their projects.
Massive Transistor Count: With a staggering 134 billion transistors, the Mac M2 Ultra packs a punch when it comes to computational capability.
High-Speed Operations: It can perform up to 31.6 trillion operations per second, making it ideal for demanding tasks.
Multi-Display Support: Enjoy the flexibility of connecting up to 8 displays simultaneously, catering to even the most extensive workspace requirements.
Media Encoding and Decoding: The Mac M2 Ultra excels in media work, supporting H.264, HEVC, and ProRes encode and decode operations.
Compact and Efficient Design
Despite its remarkable power, the Mac M2 Ultra maintains a compact and efficient design. Apple's custom silicon allows it to fit comfortably under most displays, ensuring that you can harness its capabilities without needing a large desk space. Its thermal system keeps it cool and quiet, eliminating any disruptions to your workflow.
High-Performance Connectivity
Mac Studio complements the Mac M2 Ultra with an array of 12 high-performance ports, including USB-C, Thunderbolt 4, HDMI, Ethernet, and more. This abundance of connectivity options ensures that you can seamlessly integrate it into your existing setup and transfer data or connect to various devices with ease.
Studio Display: The Perfect Companion
For the ultimate studio setup, pair your Mac M2 Ultra with Apple's Studio Display. This 27-inch 5K Retina display offers exceptional clarity, a 12MP Ultra Wide camera with Center Stage, studio-quality audio, and a stunning optional nano-texture finish. The Studio Display completes the full Mac experience, whether you're a photographer, sound engineer, or video editor.
Unleash Your Creativity
The Mac M2 Ultra's compact form factor and extensive port options enable you to reimagine your workspace and unlock your creativity. Connect up to eight displays with the M2 Ultra or up to five with the M2 Max, creating a dynamic environment that caters to your unique needs. Enhance your creative flow with Apple's Magic accessories, designed to work seamlessly together.
Optimized for Apple Silicon
The Mac M2 Ultra runs on macOS, which has been optimized to take full advantage of Apple silicon. With increased graphics capabilities, massive memory, and powerful machine learning, you can explore new possibilities and achieve more than ever before. Thousands of apps are available, ensuring that you can work, play, and create in ways you never imagined. If you are interested also read on What to Expect on the Apple Event 2023.
Overview of Mac M2 Max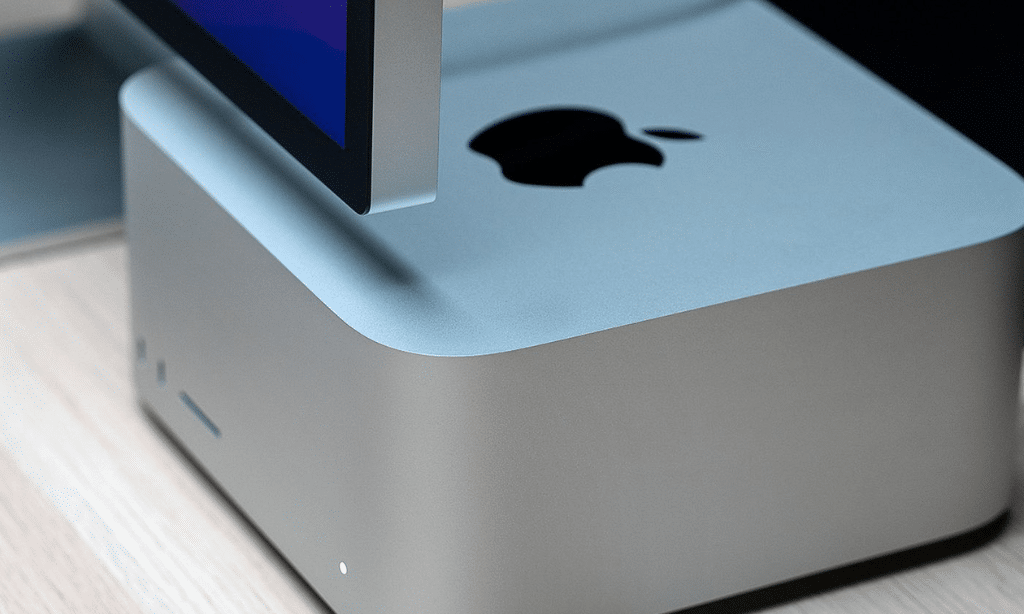 Apple has once again redefined the boundaries of performance and compact design with the introduction of the M2 Max, a remarkable addition to the Mac Studio lineup. This 12-core CPU dynamo, embraced by creative professionals everywhere, promises to elevate your creative endeavors to new heights. In this article, we delve into the world of M2 Max, exploring its outstanding features and the endless possibilities it offers to creative minds.
Outrageous Performance
The M2 Max is a beast when it comes to handling tasks of any size. Whether you're a music producer crafting your own beats, a video editor working on feature-length films, or a graphic artist pushing the boundaries of visual creativity, the M2 Max has your back. Its specifications are nothing short of impressive:
Up to 1.8x faster CPU performance: Experience a significant boost in processing power, enabling seamless multitasking and faster rendering.

Up to 3.6x faster GPU performance: Graphics-intensive tasks, such as 3D rendering and video editing, become a breeze with the M2 Max.

Up to 4.4x faster machine learning: Dive into the world of AI and machine learning with unparalleled speed and efficiency.

Support for up to 10 streams of 8K ProRes video playback: The M2 Max handles high-resolution video with ease, making it ideal for video professionals.

67 billion transistors: This incredible transistor count is a testament to the M2 Max's computational prowess.

Up to 15.8 trillion operations per second: Perform complex calculations and simulations without breaking a sweat.

Support for up to 5 displays: Create a multi-monitor workspace that's perfect for multitasking and maximizing productivity.

Versatile video capabilities: From H.264 and HEVC encoding and decoding to 3D rendering, video processing, transcoding, and more, the M2 Max is a video powerhouse.

Faster render performance in OTOY Octane X2: Render your 3D projects faster than ever before, reducing wait times and boosting your creative flow.
Compact Form, Boundless Potential
Despite its incredible power, the M2 Max is housed within the unbelievably compact Mac Studio, measuring just 7.7 inches in width and 3.7 inches in height. This design allows it to seamlessly fit under most displays, ensuring that you have prodigious power and connectivity within arm's reach. The M2 Max, with its efficiency and Apple silicon, is your gateway to a high-performance desktop experience like no other.
Whisper-Quiet Efficiency
Apple has integrated a groundbreaking thermal system into the Mac Studio enclosure, ensuring that the M2 Max and M2 Ultra can handle intensive tasks at lightning-fast speeds without producing excessive noise. This means your creative workflow remains undisturbed even during the most demanding projects.
High-Performance Connectivity
Mac Studio offers an impressive array of 12 high-performance ports to help you create the studio of your dreams. Features like an SDXC card reader, enhanced HDMI output supporting up to 8K resolution, and Bluetooth 5.3 for next-generation accessories connectivity empower you to work seamlessly across devices. With Wi-Fi 6E, enjoy up to two times faster throughput, ensuring that data transfers are swift and efficient.
A Complete Studio Setup
To complement the Mac Studio and M2 Max, Apple has designed the Studio Display. This 27-inch 5K Retina display is a visual masterpiece, providing stunning clarity and color accuracy. It features a 12MP Ultra Wide camera with Center Stage for video conferencing, a studio-quality three-mic array, a six-speaker sound system with Spatial Audio, and an optional nano-texture finish for glare reduction. When paired with the Mac Studio, it completes the ultimate studio setup, elevating your creative workspace to new heights.
In conclusion, the Mac M2 Max represents a new era in high-performance desktop computing. Its combination of compact design, extraordinary power, and extensive connectivity options makes it an ideal choice for creative professionals and enthusiasts alike. Whether you're a filmmaker, musician, or graphic designer, the M2 Max is your ticket to unleashing your creativity without limitations. Embrace the future of desktop computing with the Mac M2 Max and take your creative endeavors to the next level.
Mac Studio Pricing and Release Date
On June 13, 2023, Apple made waves in the tech world by unveiling its latest desktop offering, the Mac Studio, featuring two powerful variants: the M2 Max and the M2 Ultra. These machines represent the epitome of performance and innovation, catering to the diverse needs of creative professionals and enthusiasts alike. Let's delve into the pricing details of these two remarkable models.
M2 Max: Unleash Your Creativity at $1,999.00
The Apple M2 Max is the embodiment of power and efficiency. Priced at $1,999.00, it offers incredible value for users who demand exceptional computing capabilities.
M2 Ultra: Pushing the Boundaries at $3,999.00
For users who require uncompromising power and capabilities, the Apple M2 Ultra is the ultimate choice, priced at $3,999.00. It takes performance to the next level with a high level.
Comparing Mac Studio With Mac Mini and Mac Pro
Now if you're interested in comparing Mac Studio with Mac Mini and Mac Pro then check this.
| Specification | Mac mini | Mac Studio | Mac Pro |
| --- | --- | --- | --- |
| Price | Starting at $599 | Starting at $1999 | Starting at $6999 |
| Processor | Apple M2 or Apple M2 Pro chip | Apple M2 Max or Apple M2 Ultra | Apple M2 Ultra chip |
| CPU Cores | Up to 12-core CPU | 12- or 24-core CPU | 24-core CPU |
| GPU Cores | Up to 19-core GPU | 30- to 76-core GPU | 60- to 76-core GPU |
| Memory | Up to 32GB unified memory | 32GB to 192GB unified memory | 64GB to 192GB unified memory |
| Storage | Up to 8TB storage | 512GB to 8TB storage | 1TB to 8TB storage |
| Available Color | Silver | Silver | Silver |
Read Also: Best Macbook Accessories in 2023
Pros and Cons of Mac Studio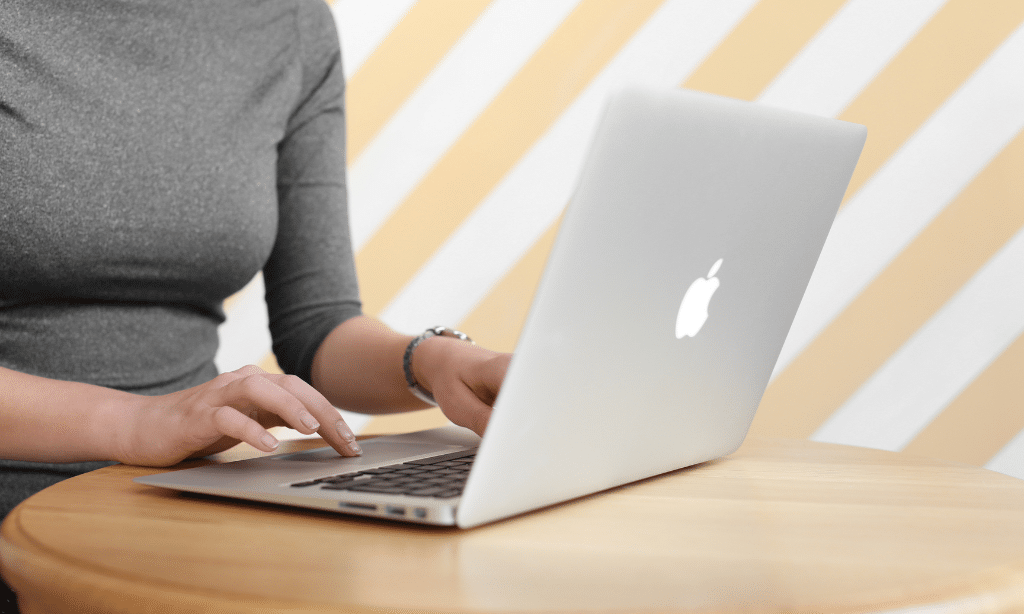 Review the potential advantages and disadvantages of owning a Mac Studio 2023, such as pricing and performance.
Pros of Mac Studio 2023
The powerful and cost-effective Mac Studio 2023 is perfectly suitable for professionals who need speed and power with no compromise in performance. It features advanced Wi-Fi and Bluetooth technologies which allows seamless communication with other Apple products.
The noise level of the device remains exceptional even under a heavy workload, making it one of the most silent working Macs ever created. Furthermore, the M2 Ultra chip brings an impressive boost to its computing performance which goes beyond expectations; providing outstanding speed for work-intensive tasks as well as everyday use.
Additionally, when compared to the Pro model this machine is significantly cheaper while still delivering an enhanced performance that you won't get from other lower-range models like the mini or Air ranges.
Cons of Mac Studio 2023
The Mac Studio 2023 has some notable shortcomings. In terms of performance, it is not significantly faster than the cheaper Mac mini models in single-core tasks and RAM cannot be upgraded.
Additionally, the device is a spec-bump rather than completely overhauled from its previous version. The high price tag may also make it prohibitively expensive for some users who want to invest in more powerful hardware but are put off by the steep pricing of this model over other Mac options such as Mac Pro or even multiple cheaper mini models linked together for more power processing capabilities.
Where to Buy
Find the best deals and discounts available for Mac Studio at authorized retailers.
Best Deals and Discounts
Savvy shoppers looking to purchase a Mac Studio can enjoy massive savings by taking advantage of discounted rates offered by various retailers. Adorama and Best Buy are two of the many retailers that offer special discounts on these models, all available for less than their standard price tag.
Not only does this benefit first-time buyers, but also repeat customers who may be upgrading from older models. Plus with additional offers occasionally being thrown in the mix such as free software or accessories, it's hard to miss out on great deals and make big savings! Customers should check back often during promotional periods for the best deals available and take full advantage of current reduced prices before they expire.
Authorized Retailers
Amazon: Discounts of up to 20% are available on select Mac Studio models on Amazon.
Best Buy: A variety of deals and offers are available on Mac Studio. Its physical locations also carry the latest model.
Apple Store: All Mac Studios come with a limited warranty when purchased from an authorized Apple store or its website.
B&H Photo Video: Online retailer offering great price savings on all available models of the Mac Studio.
Others: Costco, Walmart, Target, eBay & Jet also stock various models at competitive prices.
Latest Updates and News
Stay up-to-date with all the latest news and updates regarding the Mac Studio to make sure you are always informed of its performance and features.
Reviews and Opinions
The Mac Studio has been highly praised by both consumers and professionals alike. Its radical power, sleek design, efficient cooling system, lightning-fast speeds, and versatile connectivity options have all seen widespread appreciation among the tech community.
Additionally, the Apple M2 Max chip that is integrated with this device provides benchmarking performance sure to satisfy anyone looking for extreme graphics or heavy computing power.
On top of that excellent base-level features like a large display or storage capacity can be upgraded depending on an individual's needs making it highly customizable while still keeping its compact form factor.
Software Updates and Features
The Mac Studio has seen numerous software updates and new features since its launch, offering more functionality for creative professionals. The latest updates include:
Updated firmware that enhances system stability, performance, security, and compatibility with macOS Big Sur.
Configuration options for the Apple Pro Display XDR with enhanced color accuracy and brightness range to create stunning visuals on demand.
Support for iCloud Drive integration which allows users to store data securely in the cloud while accessing it from any device running macOS Big Sur or later versions of operating systems such as iOS 14 or iPadOS 14 or later versions of iPads & iPhones.
Compatibility with hardware accessories on the iPad when used alongside a MacBook Air/Pro lineup during paired setup mode, allowing greater customization possibilities compared to other devices running older OS versions like iOS 13 & iPadOS 13.
Wallet app redeveloped from scratch which supports the Apple Pay Cash feature leading to secure transactions within seconds using Face ID / Touch ID authentication thus increasing user privacy. 6 Improved power management capabilities resulting in longer battery lifespans
Frequently Asked Questions (FAQs)
Now here you'll get some common FAQs on this topic. 
1. What is the Mac Pro Studio?
The Mac Pro Studio is an Apple workstation desktop computer that provides powerful performance and easy expandability for professional video editors, musicians, and developers.
2. How will the Mac Pro help me with my tasks?
The Mac Pro offers superior audio/video capabilities to handle high-end graphical tasks such as 4K video editing or software development more efficiently. It also comes with a range of cutting-edge features to improve your workflow.
3. Does it come with any preinstalled programs?
Yes, the Mac Pro Studio comes installed with several prerequisites including macOS Big Sur, Logic Pro X, Final Cut Pro X, Adobe Creative Cloud Suite 2TB SSD, etc., to help you get started right away without having to download anything extra on setup day.
4. Is there any way I can upgrade this machine further in the future?
Yes, you can choose from different options like external GPUs for enhanced visuals along with larger SSDs according to expansion cards so as to easily increase capacity whenever needed in the future without having too much extra expenditure all at once on purchase day itself.
Takeaway
The Mac Studio (M2 Ultra) is a powerful and compact desktop computer, targeted towards professionals and creative users. Its design blends modern technology with classic style, while the ports allow for easier data transfers.
Finally, it has an incredibly upgraded studio display that makes photos look crystal clear for all types of content creators. Multiple reviews from tech sites have rated this machine very high in terms of user experience due to its improved processor speeds, memory bandwidths, enhanced wireless connectivity features, and internal changes in graphics architecture over the previous models.
Those wanting to buy this machine always have plenty of deals available through authorized retailers online or at physical stores. The positive feedback from customers also serves as an indicator that the new Mac Studios are reliable choices that offer great value for money when upgrading or purchasing Apple products now or in the future.