Reasons for Loan Rejection Even with Good CIBIL Score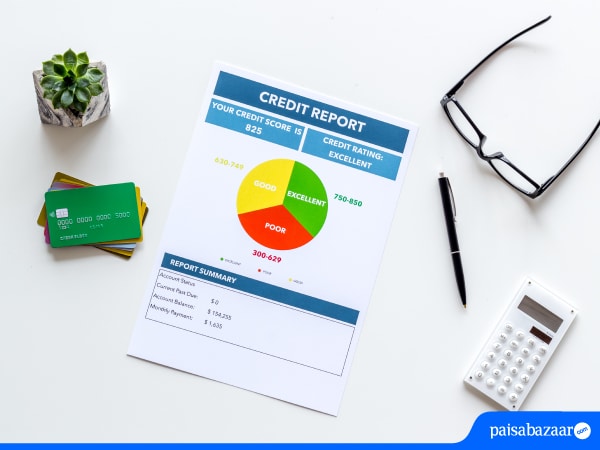 It takes time and patience to build, improve and maintain a good CIBIL score. Just imagine that even with a good CIBIL score your loan application may get rejected. Even since you entered the industry of credit and borrowings, the one thing you might have heard is that your CIBIL score plays a crucial role in the loan approval process. You should be well aware of the fact that your CIBIL score is not the only component that is checked by the lenders before any loan or credit card approval. There are several other factors considered as well. Further, we have discussed various issues or reasons due to which your loan or credit card application may be rejected, even if you have maintained a decent CIBIL score.
Multiple Loans under Your name
It is obvious that if you are already availing multiple loans mainly unsecured wherein there is no collateral/security to be submitted, the lenders shall consider you as over-burdened with debt resulting in loan rejection. Frequent or simultaneous borrowing may also be considered as a bad idea, as it depicts your credit hungry behaviour.
Low Credit Score of Co-applicant or Guarantor
If you are planning for a joint loan, the CIBIL score of your co-applicant or guarantor is also checked and considered by the lenders during the loan process. Low or poor CIBIL score of your co-applicant can lead to outright loan rejection. Therefore, it is highly recommended to check your co-applicant's credit score before loan application submission. Apply for a joint loan, only if your co-applicant has a high or decent CIBIL score.
Unstable Employment or Occupation
Steady and regular flow of monthly income is what lenders want before loan approval. Your good CIBIL score does not assure them timely loan repayment guarantee, as frequent job change or unstable employment may put you at risk against lenders. Regular source of income is highly important along with your good CIBIL score.
Incorrect Loan Application
Every detail you fill in your loan application is checked and cross verified from your CIBIL report. Any mismatched or faulty information can lead to instant loan rejection. Ensure to fill in the loan application diligently for lenders to check and verify each detail. Your loan application may also be rejected, if you forget to attach a copy of relevant documents, as required by the lending bank or NBFC.
Past Rejected Loan Application
Even if you have had a single loan rejection in the past, the lender does have a record of it. As soon as you apply for a new loan, the lender checks your CIBIL report thoroughly. This may negatively influence the loan approval process, even with a good CIBIL score. Your effort of maintaining a good CIBIL score may go in vain, so make sure you have a clean credit history.
Not Monitoring CIBIL Report Regularly
Incorrect or mismatched information in your CIBIL report related to your name, address, email address, mobile number, etc. with the information provided in your loan application can also lead to loan rejection. Lenders check and verify your basic details with your CIBIL report. If there is any discrepancy in it, your loan will not proceed further. So, it is advised to check your CIBIL report on a regular basis to check for minor or major errors and try to resolve them at the earliest. 
Irregular Tax Paying History
Taxpayers with regular tax paying history in recent years are more preferred by Banks and NBFCs in the loan approval process. Your regular tax paying history helps lenders to determine your past financial behaviour.
Takeaways
Now if your loan applicant is rejected even with a high CIBIL score do not get confused and start working on these possible reasons that might have been the hindrance in your loan approval. CIBIL score helps financial institutions in evaluating your creditworthiness and past payment history. Your CIBIL score is not the only parameter being checked by banks/NBFCs before loan approval. It helps the lenders in assessing your credit profile but not always assures you guaranteed loan approval. For this, you need to focus and work on other key components that are checked by the financial institutions.
Subscribe to Our Latest Newsletter
To Read Our Exclusive Content, Sign up Now.
$5/Monthly, $50/Yearly