Things to Do in Las Vegas for Memorial Weekend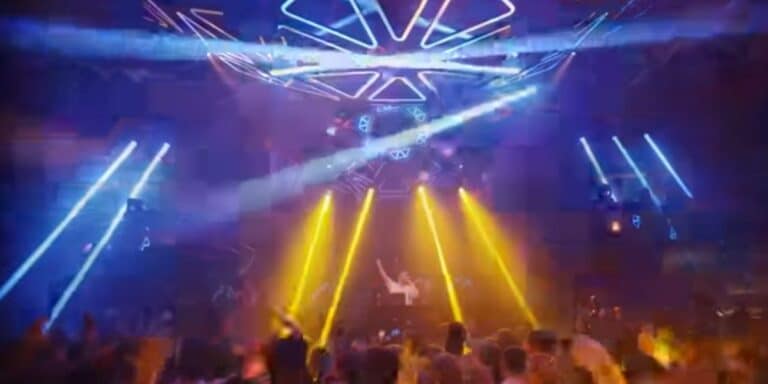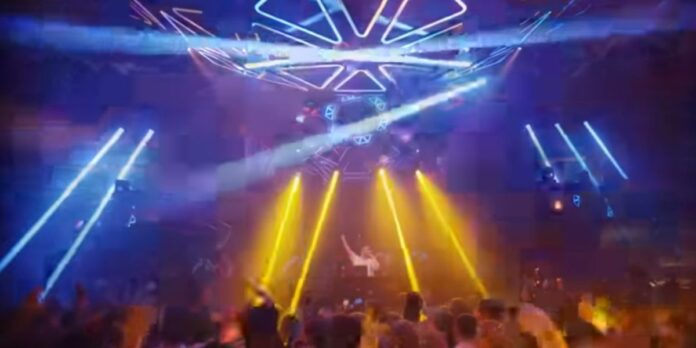 There is nothing more special than a Memorial Day weekend in Las Vegas. During your holiday trip, you can experience elaborate and exhilarating shows, activities, adventures, dinners, and other pleasures. What better way to celebrate freedom and pay tribute to our fallen soldiers than by enjoying an exciting and thrilling Memorial Day holiday in Las Vegas?

Below are the top six things to do in Las Vegas for Memorial Day weekend. 
1) David Copperfield
David Copperfield is a famous name synonymous with magic. He has been a world-famous magician for four decades and continues to amaze people with his magic tricks, illusions, and professional showmanship. You will see him do everything from teleporting around the theatre to separating legs from torsos. Many of his magic tricks are classics, while others may surprise you. 
Magic shows in Las Vegas in May are always fun to watch, but they are even better on Memorial Day weekend. David Copperfield is the perfect magician to see on the holiday because he helped put American magicians on the map. Ever since he walked through the solid wall of the Great Wall of China and made the State of Liberty vanish on live television, Copperfield has been the most adored magician worldwide. 
Watch his show in the David Copperfield Theatre at the MGM Grand Hotel and see why David Copperfield is a living legend.
2) Big Bus Tour
The Big Bus Tour features a London-style double-decker bus that takes guests to all the best locations on the Las Vegas Strip and Downtown Las Vegas. You can enjoy an open-air ride past the city's biggest and best Las Vegas resorts while hearing historical information and stories about them.
Wouldn't you want to spend your Memorial Day touring Las Vegas about learning about it? You don't even have to spend several consecutive hours on the bus tour because you can purchase a pass to "hop on and hop off" the bus at each stop whenever you want. That means you could leave the bus, do something else, and then come back on again. 
3) Shark Reef Aquarium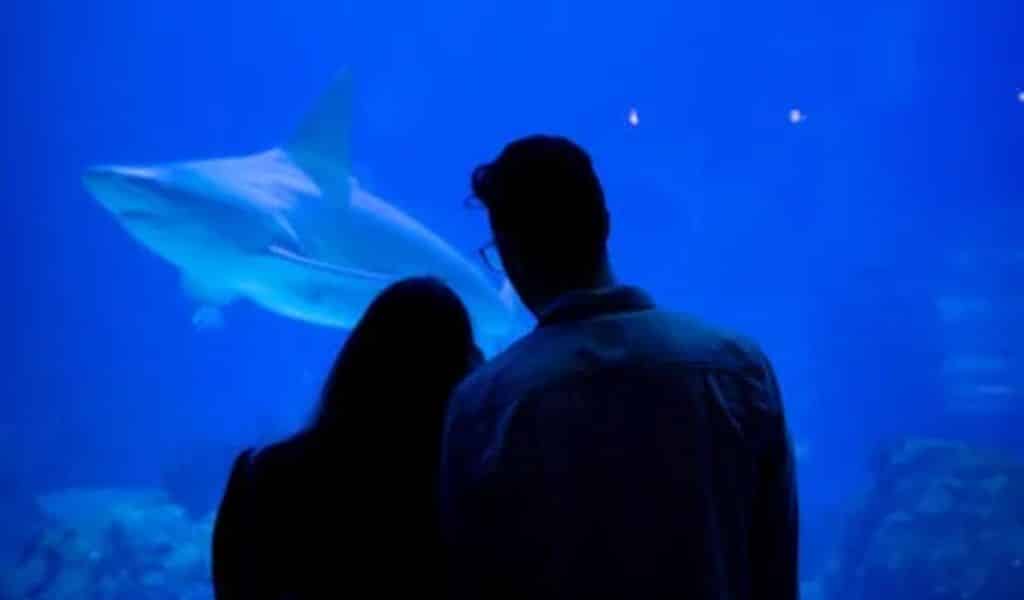 The Shark Reef Aquarium is home to over 2,000 exotic marine animals and sea creatures at the Mandalay Bay Hotel in Las Vegas. These aquatic creatures include saltwater fish, sharks, giant sea turtles, crocodiles, exotic freshwater fish, horseshoe crabs, stingrays, and an 8-foot-long Komodo dragon. Visiting the aquarium with your friends or family on Memorial Day weekend is a fabulous way to celebrate the holiday.
The aquarium also has a new VR Experience, where you can simulate the experience of swimming underwater alongside humpback whales and tiger sharks. It will even put you inside a realistic shark cage to simulate what actual ocean divers have to go through when observing sharks at sea. 
4) Cirque du Soleil's "Mad Apple"
Would you like to have the resemblance of a wild New York City nighttime celebration for Memorial Day weekend without actually being in New York? Cirque du Soleil's "Mad Apple" show allows you to do that. It is a show that pays tribute to the wild nights of New York City in the most extravagant way possible.
Mad Apple features a stunning display of acrobats, musicians, dancers, circus performers, and comedians. The choreography and blend of all this talent will ensure you have a fabulous time celebrating your Memorial Day holiday in Las Vegas. Furthermore, you will develop a new appreciation for the street performers, death-defying acrobats, and entertainers of New York City. Grab the hot offer on tickets and get ready for an unforgettable experience at Mad Apple in Las Vegas.
5) The Grand Canyon Tour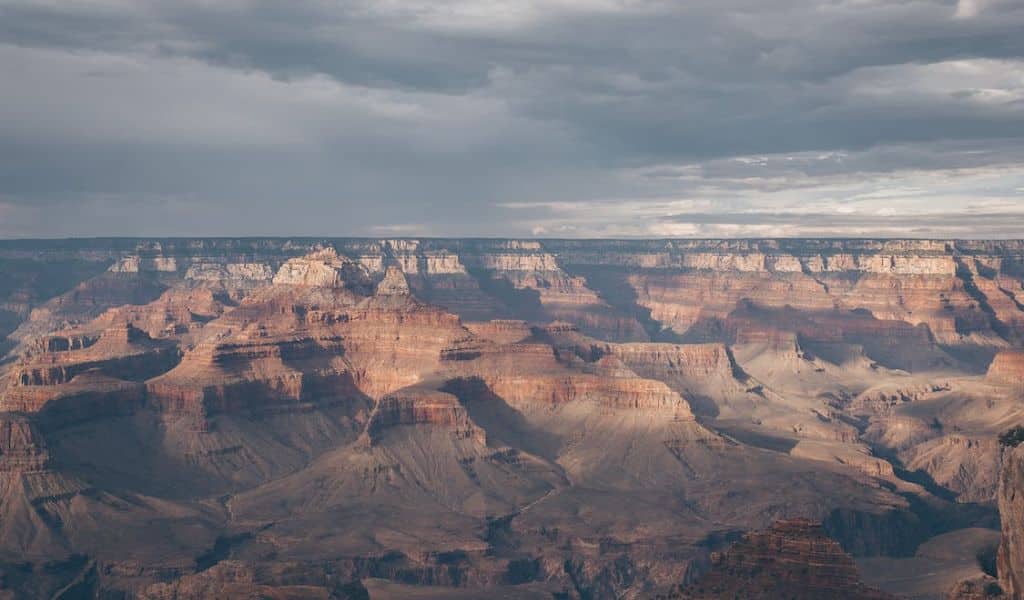 How would you like to escape the busy city streets of Las Vegas and go somewhere more peaceful and breathtakingly beautiful? The Grand Canyon National Park has colorful and vibrant rock formations throughout the 277-mile-long canyon. The Colorado River flows through the center of the canyon and attracts beautiful exotic wildlife and plant growth. You could spend days at the Grand Canyon and never get bored.
The Grand Canyon is one of the most beautiful natural wonders of the world. It is less than 300 miles from the Las Vegas Strip, making it about a 3 to 4-hour drive away. But you don't have to drive yourself because Las Vegas has several Grand Canyon bus touring services in the city.
The bus tours will pick you up at your hotel and drive you to the Grand Canyon, allowing you to enjoy the scenery and views getting there. But if you want to get to the canyon faster, you could take a 30-minute helicopter ride instead. The pilot will fly you close to the canyon and land in some of the most exotic areas.
6) High Roller Observational Wheel
The High Roller Observation Wheel at the LINQ Hotel will take you up to 550 feet above the Las Vegas Strip. Imagine spending part of your Memorial Day weekend high above the city and looking down at the beautiful buildings and scenery in the distance. It only takes 15 minutes to reach the top of the 550-foot observational wheel and another 15 minutes to return to the ground.
Each guest enters a massive glass cabin equipped with television screens, video, music, and 360-degree views of their surroundings. It creates the perfect setting for taking selfie pictures and sharing them with friends and family on social media.
Conclusion
Now you see how fun it can be to spend your Memorial Day weekend in Las Vegas. You can choose from shows, rides, tours, museums, and more. Just make sure you book your tickets and reservations a few months before Memorial Day because it is a popular holiday for tourists in Las Vegas.
Subscribe to Our Latest Newsletter
To Read Our Exclusive Content, Sign up Now.
$5/Monthly, $50/Yearly