Johnny Depp Returns One Year After Amber Heard Trial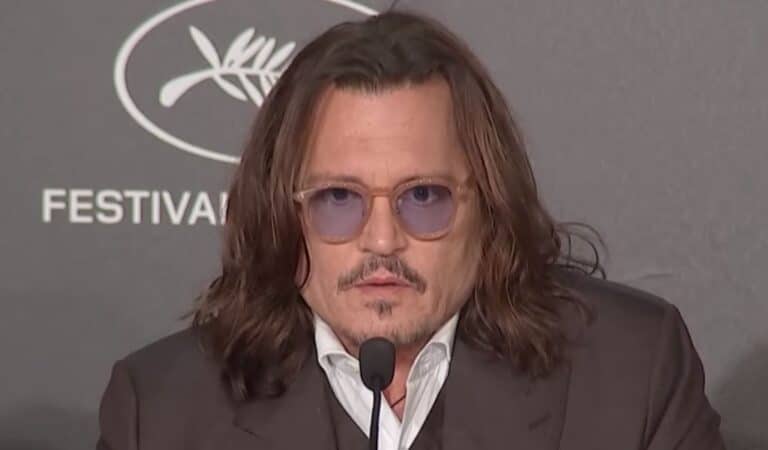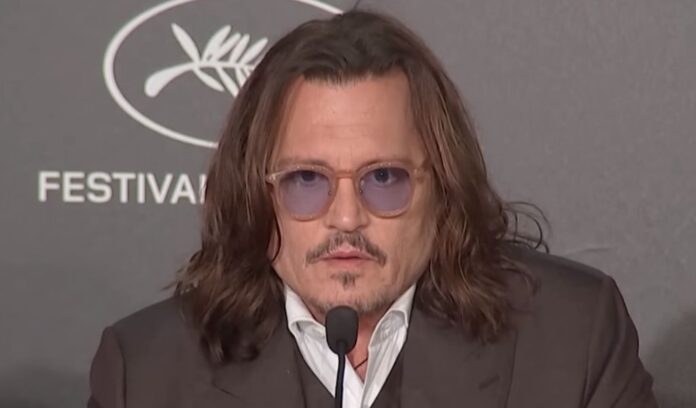 In the past year, Johnny Depp has shown that he is still a big deal in Hollywood. His high-profile defamation trial with his ex-wife Amber Heard ended a year ago today.
During their shocking six-week court fight, the actor, who is 59, and the actress, who is 37, both testified and made shocking claims of physical and sexual abuse against each other. On June 1, 2022, a jury in Virginia mostly sided with Depp. They found Heard guilty on all three counts of defamation based on an opinion piece she wrote for the Washington Post in 2018 in which she called herself a "survivor of domestic abuse."
She was told to pay $8.35 million to Depp as compensation. In Heard's countersuit, Depp was found guilty on one count of defamation. He was ordered to pay his ex-spouse $2 million. Even though both of them tried to change the decision, they settled in December. Heard paid Depp $1 million, which he promised to give to charity.
In the past year, the "Pirates of the Caribbean" actor has been working to get his life and business back on track after legal problems derailed him.
After the verdict, Depp put out a statement in which he thanked the jurors and said that they "gave me my life back."
The best is yet to come, and a brand-new chapter has at last started, he continued.
At three concerts in Europe last summer, Depp shared the stage with the late Jeff Beck. The two released "18," the iconic guitarist's last record before his passing in January at the age of 78, in July, marking the release of their first studio album together.
In promotion of the album, Depp and Beck also went on a 29-date tour from September to November of last year.
Depp demonstrated his success as an artist as well. When his first painting collection "Friends & Heroes" sold out within hours, weeks after the trial, he made almost $3.6 million. The collection, which included 780 prints of four portraits by Depp of Al Pacino, Keith Richards, Bob Dylan, and Elizabeth Taylor, was sold online by the Castle Fine Art gallery in London.
The gallery posted a message on Twitter congratulating Depp on his collection's success, saying, "This world-first release proved to be our fastest-selling collection to date, with all titles selling out in just hours."
At the MTV Video Music Awards a month later, Depp unexpectedly made a virtual appearance as the network's recognizable Moonman. The "Edward Scissorhands" actor made a cameo appearance by having his face projected onto an astronaut outfit that floated above the stage.
What do you know? In a pre-recorded video, he claimed, "I needed the work.
Hey VMAs, let's get back to the f-king music, shall we? Depp resurfaced later in the show. I just want you guys to know that I'm available for birthdays, bar mitzvahs, bat mitzvahs, marriages, wakes — whatever old thing you need," the Golden Globe winner said in his final visit. Anything. Your choice. Oh, I'm a dentist too.
Depp's appearance at the awards presentation sparked some debate on social media, including criticism from Heard's sister Whitney, who called MTV "disgusting and desperate" for including the actor.
After inviting Depp to take part in her Savage X Fenty Vol. 4 Show, which debuted on Amazon Prime Video in November, Rihanna received criticism. Depp made history by becoming the first man to appear in the show's "star moment," which had previously been held by Erykah Badu and Cindy Crawford.
Despite winning in court, many people questioned if Depp would ever be able to successfully resume his acting career given the turmoil that followed him after the trial. Major motion picture studios avoided the A-lister once Heard's accusations became widely known.
Warner Bros. requested that Depp step down from his Gellert Grindelwald role in the third edition of the "Fantastic Beasts" film series in 2020. In the 2022 film "Fantastic Beasts: The Secrets of Dumbledore," Mads Mikkelson took over Depp's role as the evil wizard, which he had originated in the 2016 film "Fantastic Beasts and Where to Find Them" and the 2018 film "Fantastic Beasts: The Crimes of Grindelwald."
Depp testified in court that he was also let go from the sixth "Pirates of the Caribbean" film. Depp, who played Captain Jack Sparrow in the first five installments of the popular movie series, said that Disney severed its relationship with him as a result of the publication of Heard's op-ed.
In January 2022, Depp was hired to star in French director Mawenn's historical romance "Jeanne du Barry" despite the fact that his Hollywood career was on hold. The French-language movie, which stars Mawenn and Depp as well as King Louis XV, was chosen to kick off the 76th Annual Cannes Film Festival.
After his tour was over, he immediately began filming 'Jeanne du Barry.' Although filming proved difficult, a source told People magazine in April that Johnny was enthusiastic about making a comeback. He believes that the historical drama's Cannes premiere is ideal.
On May 16, Depp attended the movie's world premiere at the famous film festival, making his comeback to the spotlight official. Thousands of fans had gathered at the Palais des Festivals for the occasion, and when the actor came, they greeted him with cheers, according to Variety. Before entering the red carpet, Depp took five minutes to greet spectators and pose for pictures.
The site claimed that after earning a seven-minute standing ovation after the viewing, Depp started crying. Depp discussed how he believed he was treated by Hollywood during a press conference to promote the movie while also discussing his protracted legal dispute with Heard.
"Did I feel that Hollywood was shunning me? According to Variety, "Well, you'd have to be dead to feel at that moment like this was all just a bizarre joke.
He said, referring to losing his job in "Fantastic Beasts," "Of course, when you're asked to resign from a film you're doing because of something that's just a bunch of vowels and consonants floating in the air, yes, you feel boycotted."
Do I currently feel boycotted? No, not at all, said Depp. But because I don't think about Hollywood, I don't feel boycotted. I don't know about you, but I don't feel much more need for Hollywood.
In response to Heard's charges, the "21 Jump Street" actor criticized the media's portrayal of him and contested the veracity of accounts of his life.
When it comes to him and his life, "the majority of you who have been reading for the last five or six years, with regards to me and my life — the majority of what you've read is fantastically, horrifically written fiction," he remarked. We're actually here to discuss about the movie, after all. But it's comparable to asking, "How are you doing?" However, the subtext really says, "God, I hate you." That's the media type of thing.
Depp was also upset that his comeback to the big screen was referred to as a "comeback."
I've apparently made 17 comebacks, he said. I didn't travel anyplace, so I keep thinking about the phrase 'comeback,'" I said, adding that I lived around 45 minutes away.
"Perhaps people stopped calling out because of whatever their current concern was. However, I didn't get lost. I have been doing nothing. The song "Comeback" nearly sounds like I'm going to perform a tap dance for you and hope you like it. That is the idea. It's an odd mystery.
There was some criticism over Depp's participation at Cannes. After the decision to open the festival with his film received criticism, the festival's administrators defended the choice. The city of Cannes forbade public demonstrations this festival season. Supporters of Heard used the hashtag "#CannesYouNot" on social media to express their outrage over Depp's attendance at the event.
A source told People magazine after the event that Depp "is doing fantastic."
"Johnny's progress is excellent. He loves being back on the road and working. He has been able to improve his life, the insider said. He is putting his health and work first.
People close to him were worried because "he was leading a destructive life," the insider continued. "Everyone is thrilled with how he changed the situation. He is also considerably happier.
A insider gave an update on Depp's personal life in April. Since the trial, Johnny has been residing in Europe. Although he has been dating, the insider told People magazine that he is single.
From 1983 until 1985, Depp was wed to makeup artist Lori Anne Allison. The actor and his former partner Vanessa Paradis have two children together: Lily-Rose, 24, and Jack, 21. Before divorcing in 2012, the couple was married for 14 years.
The actor was briefly associated with Joelle Rich last year because she will represent him in a libel case in the UK in 2020 against a British magazine for calling him a "wife-beater." In March 2021, Depp's appeal to reverse the judgment was rejected after he lost the libel case.
Depp plans to immediately get back to work on a number of projects when "Jeanne du Barry" premieres. For the first time in 25 years, he will be returning to filmmaking with the upcoming "Modi" biopic. Al Pacino, French actor Pierre Niney, and "John Wick: Chapter Two" actor Riccardo Scamarcio will all appear in the movie, which will start filming in Budapest this fall.
Depp reportedly inked a landmark contract earlier this month to continue serving as the face of Sauvage, a men's fragrance by Dior. Depp signed a three-year contract worth over $20 million with Dior, the biggest ever for a men's perfume, according to Variety.
Depp encountered a little setback this week when he said he has postponed a few of the dates on his planned tour with the Hollywood Vampires because of an ankle ailment he suffered at Cannes. He expressed his regret to his followers on Instagram for postponing his next gigs.
He wrote, "My dear friends, I am sorry to say that I have fractured my ankle, which is a drag!!!"
Between Cannes and the Royal Albert Hall, Depp added, "It started as a hairline break but somewhere along the line it got worse rather than better."
He continued, "Several medical experts have strongly advised that I avoid any and all activity for the time being, so I regrettably am unable to travel at this time." "The guys and I are sincerely sorry to have missed you in New Hampshire, Boston, and New York, but fear not, I promise we will bring an incredible show to all of you in Europe and bring our best to the East Coast later this summer to make it up to those who have paid for those shows!!!"
Tickets purchased for the revised dates of July 28, 29, and 30 will be honored.
Sincere apologies once more. All of my respect and affection… "J.D. x," he added.
Joe Perry, Alice Cooper, and Tommy Henriksen are members of Depp's band. When the Hollywood Vampires begin their tour on June 8 in Romania, the guitarist is anticipated to hit the road once more the following month.