Intel's Most Powerful Supercomputer Set to be Switched On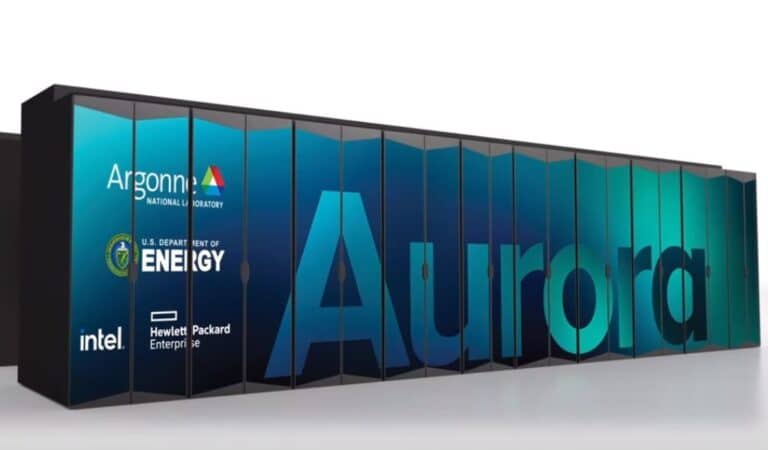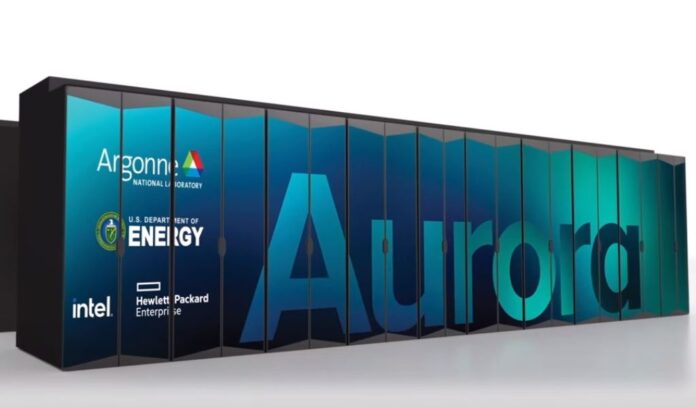 The most powerful supercomputer at Argonne National Laboratory is now done, and the lab, along with Intel, HPE, and the Department of Energy, hopes to have it live by the end of this year.
"Theoretically, Aurora will be able to do more than two exaflops of computing, which is more than 2 billion billion calculations per second," says the Lab.
The amazing performance numbers are made possible by thousands of chips. However, quantum computing seems to be just around the corner, so this could be a one-of-a-kind machine that leads the way to the future.
Aurora Supercomputer
The supercomputer is made up of 10,624 rectangular blades that weigh 70 pounds each. The last one was installed safely on June 22. Blades are kept in 166 racks that hold 64 blades each. In its ALCF data center, Argonne says that Aurora takes up the room of two professional basketball courts. This is because it is made up of eight rows.
Each blade contains memory, networking, cooling, two Intel Xeon Max Series CPUs, six Intel Max Series GPUs, and other components.
Project manager for Aurora at the ALCF Susan Coghlan stated, "We're looking forward to putting Aurora through its paces to make sure everything works as intended before we turn the system over to the broader scientific community."
63,744 Intel Data Center GPU Max Series "Ponte Vecchio" and 21,248 Intel Xeon CPU Max Series "Sapphire Rapids" processors are also included in the top numbers, along with more than 1,024 storage nodes with a combined capacity of 220 petabytes and a maximum bandwidth of 31 terabytes per second.
All of this, according to Intel and its partners, should make supercomputing more effective and potent when it comes to running models to address issues like combating climate change and other anthropogenic issues.
According to Rick Stevens, associate laboratory director at Argonne National Laboratory, "we're going to be using Aurora to train some large-scale open-source generative AI models for science" as we go toward acceptance testing.
Subscribe to Our Latest Newsletter
To Read Our Exclusive Content, Sign up Now.
$5/Monthly, $50/Yearly