How to View Hidden Games on Steam [Access Everything]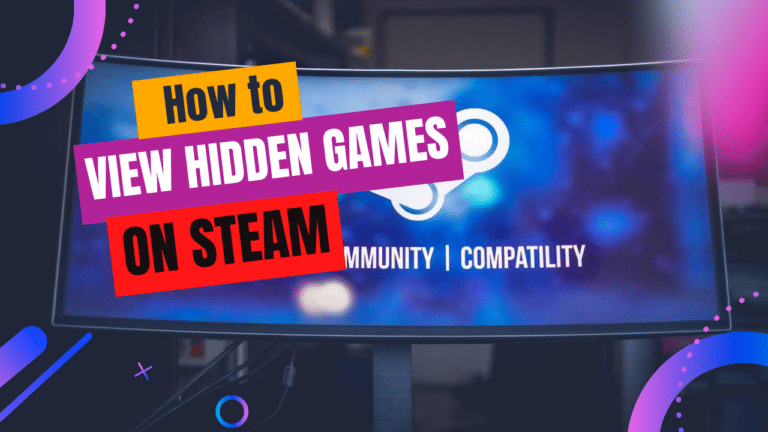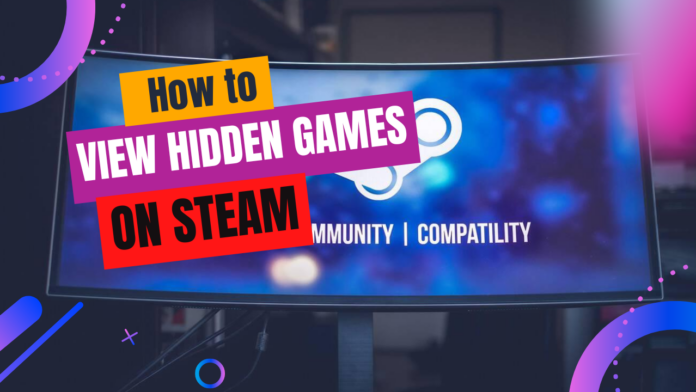 Listen to the Podcast:
Steam is the most important platform for digital video game distribution; with the most extensive catalog of PC video games and thousands of offers available daily, a problem is created- How to view hidden games on Steam?
One of the options is to categorize them, and the other is to hide them. However, you may not know or have forgotten this last option. This time we will teach you to watch Steam games on your device and organize your library for easy access; let's get started.
How to View Hidden Games on Steam?
Steam's hidden games are titles within your library that will be separated from the general category so you can access them from another menu; then, we will teach you two methods with which you can see hidden games, no matter if you do it after login to Steam from Android or any other platform, these forms are:
From the Library
The most similar, direct, and simple way of seeing the hidden games in your Steam library is through it; for this, you will have to:
Open Steam for PC, Android, or iOS ( It will not work from the web browser but only and exclusively from the program or App )
Log in to your account
Within the client, select 'Library' at the program's top; within its sub-menu, choose 'Games' or 'Starting page.'
There you will see all the titles usually shown in your library. To show hidden games, you will have to enter the exact name of the game you want to select in the search bar, or you can also select the filter shown next to that bar and check the 'Hidden Games' box.'
A final alternative method is to check the 'Group by Collection' box within 'Games' ( just below the search bar ). This will show hidden games as a category below 'All.'
Using the 'see' Tab
An alternate way to access the hidden games of your Steam account is through the 'View' tab located between the available options buttons of Steam for it:
Open the Steam application for Android, iOS, or on your computer.
Login or reset your account password if you have forgotten
Inside the Steam client, go to the top section and choose 'View' at the top, then 'Hidden Games
This will take you to an alternate page in the library where you can see all the hidden games you have added to that section to date; these games will not be available in the general section of the rest of your games.
How to Organize the Game Library on Steam?
If you want to create categories in the Steam game library to organize your titles better and access them by categories, then you have two options:
Use the search filters in the Steam library to organize and display only the titles you want: For this. You will have to enter the Steam library and select the filters or categories button next to the search bar; once there, you can add the labels you want to categorize your games, for example, 'FPS, Survival, Terror, Open World, Etc.'
Create your categories within the Steam library: To create categories in the library, you must choose the 'Library' button and then 'Collections' within this new page. Choose 'Create new collection,' then Steam will present you with two options: 'Dynamic Collection,' which will be updated as your library grows the way you choose it, or 'Create a collection,' where only the games you want will be added.
After creating your collection on Steam, you will have to add all the titles you want to said category for this:
Find the title you want to add to your collection and right-click on it
In the new subcategory, choose 'Add to:' and then choose the name of your created collection
This will be added to your collection, will not be displayed in the general or 'No category' section, and will remain there permanently. However, you cannot add the game from one collection to another (which remains in both ) if you can join one collection to another using the same method.
What is the Difference Between Hiding and Removing on Steam?
You may want to hide a title because you don't like it, you hardly ever play it, or you want to reduce the number of games displayed in your library. All of these reasons would be solved by removing a Steam game; that's where the question comes from What is the difference between delete and Hide? The answer to this question is quite simple.
By removing a game, we are permanently deleting it from our Steam library; that is, if you want to add it again in the future, you will have to buy it again, Although you will not lose the stickers you won by playing it, you will not appear in the list of players who have said game, but if you enter the list of players who tried it.
By hiding a game, it will remain in your library in a section where you cannot see it. Still, it will not occupy space you want for other games or categories, this being the best long-term option if you want to get rid of a Steam game, Since in case you want to play it for some reason in the future, you can do it, unlike the deletion where the option runs permanently.
Subscribe to Our Latest Newsletter
To Read Our Exclusive Content, Sign up Now.
$5/Monthly, $50/Yearly