How to Play Minecraft on Chromebook Without Linux in 5 Steps
Listen to the Podcast:
This article is all about how to play Minecraft on Chromebook without Linux. In contrast to MacOS and Windows, Chrome OS is still relatively unfamiliar to the general public. Most people have no idea how useful laptops can be or how much they can do.
Perhaps the best illustration of this is the fact that, to the surprise of some players, Minecraft is compatible with Chromebooks. All you have to do is figure out how to get the game set up and running on their system.
Playing Minecraft on a Chromebook is fun, as with other operating systems. Playing on a MacOS computer is functionally identical to playing on a Windows computer.
Chrome OS Keeps Adding New Features and Products
Chromebooks, laptops designed primarily for use in schools and designed with basic web browsing in mind, have been expanding their market share steadily over the past year.
Chrome OS keeps adding features, helping drive demand for these gadgets. There is always more and more media to explore that works with and is optimized for this OS.
The arrival of Steam on Chrome OS, at least in Beta, is great news for gamers because it means they can play many of the best games available on Steam without switching to Linux.
One of the most played games in the world is now accessible on Chrome OS as if that weren't enough. Naturally, I'm referring to the video game Minecraft. Microsoft-owned Mojang recently revealed that the Play Store would support installing and playing this open-world game on Chrome OS.
Even though it's not as simple to get Minecraft up and running on Chrome OS as on Windows, this is still a great tutorial to follow if you want to play the game at home.
How to Play Minecraft on Chromebook Without Linux?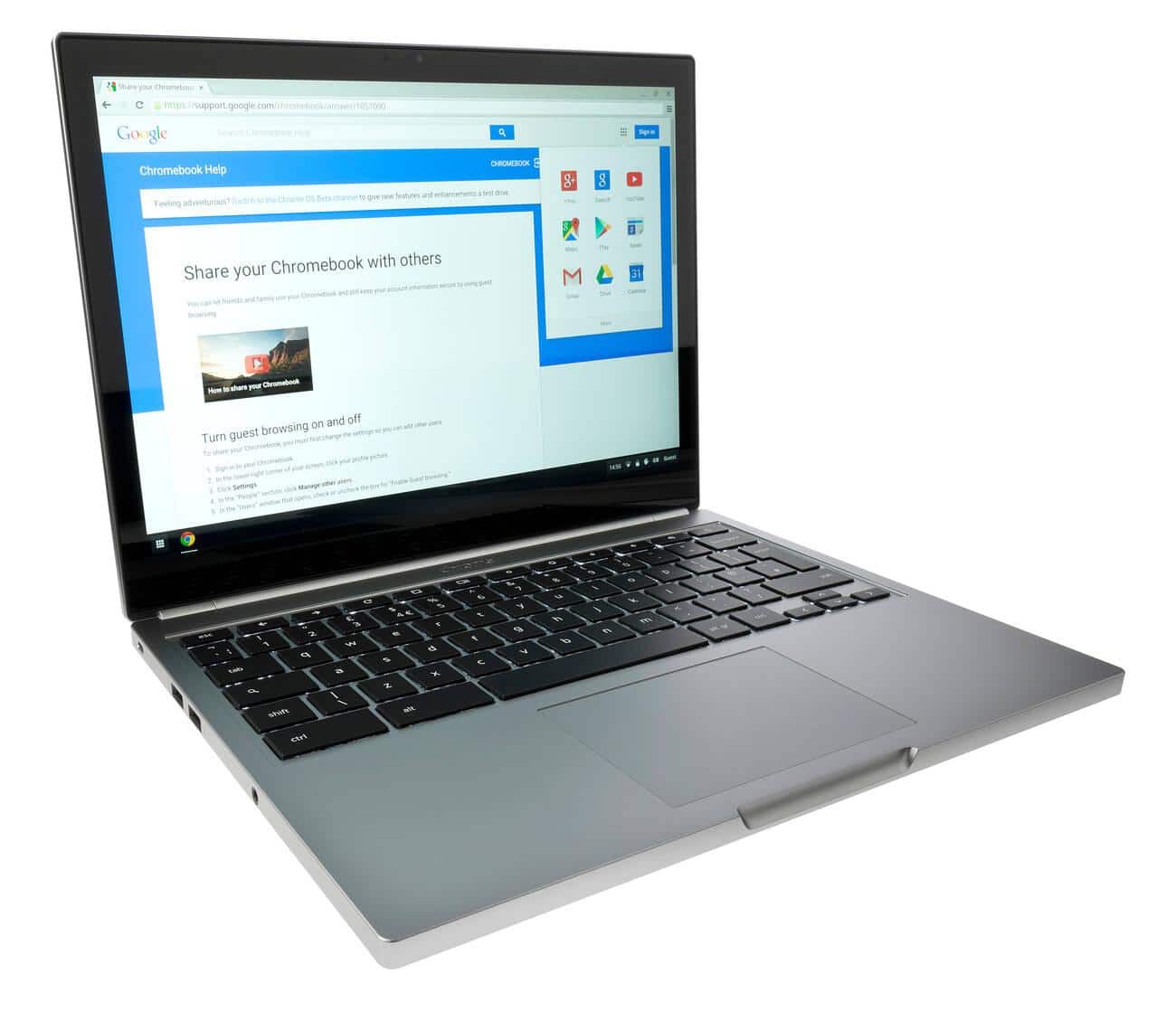 The fun of Minecraft can be enjoyed on Chrome OS, but only if you've verified that your system meets recommended specs.
Minimum System Requirements for Minecraft
Operating System: Chrome OS 111
System Architecture: 64-bit (x86_64, arm64-v8a)
Processor: Intel Celeron N4500, Intel i3-7130U, Mediatek MT8183, Qualcomm SC7180 or better
Memory: 4GB
Storage: 1 GB minimum for game installation, maps, and other files
Installation and Run Minecraft on Chrome OS: Step By Step
Launch the Chrome web store on your mobile device.
You can find the game Minecraft among the available apps.
Simply select the Buy link.
When you buy Minecraft, the download will begin immediately.
After downloading Minecraft, please select it from the launcher's library and hit the Play button.
You will find that the first time you launch Minecraft, a welcome screen asking you to log in will be displayed on your screen. It is possible to do so with your Minecraft account to access various additional features and content.
Few Things to Remember
Please note that we are not referring to the version that has been available on the Play Store for years; some important distinctions must be made in these cases. The Bedrock Edition of Minecraft has never been seen before on a Chromebook. As a result, the interface is much more familiar to those of MacOS and Windows users.
It's important to note that Mojang is still actively working on the port, so there may be some minor issues.
Final Thoughts
We are not naive; we know that some players will be disappointed to spend money on yet another Minecraft update, but we also know that many players have been eagerly awaiting this day.
We'll be able to do more and more with Chromebooks as their hardware continues to evolve rapidly. One of these is playing classic video games that have helped shape the computer industry.
Including Minecraft will likely be a watershed moment for Chrome OS. Chromebooks' ability to perform these tasks probably came as a surprise.
Subscribe to Our Latest Newsletter
To Read Our Exclusive Content, Sign up Now.
$5/Monthly, $50/Yearly