How to Move a Wine Collection?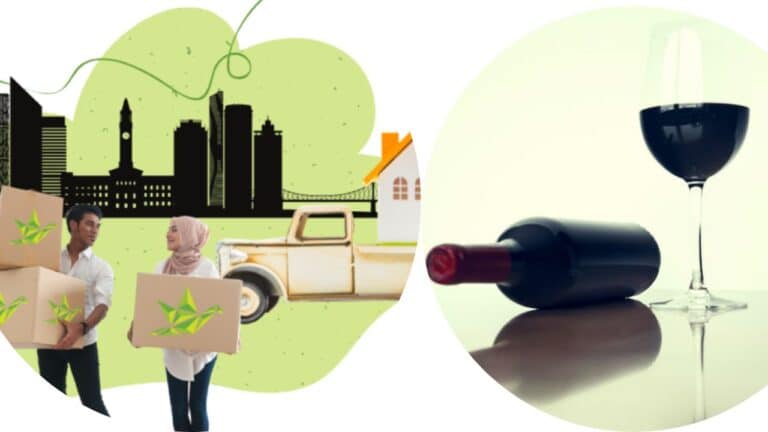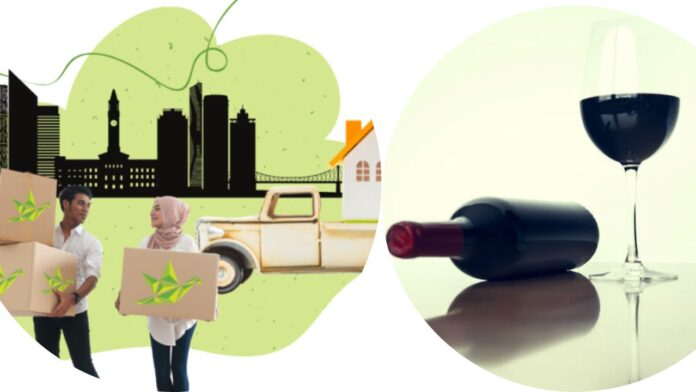 Building a wine collection takes a lot of effort and money. If planning to take your collection when you move to your new residence, you need to create a plan on how to move your wine collection with the utmost care. Unlike usual house moves, there's more to preparing such a significant investment for transport and storage. 
Depending on the size of your collection, consider reaching out to local removalists to ask about high-quality packing materials for your wine bottles and get more details on how they can assist you with your move. Although the additional service may increase the cost, it helps ensure that your wine collection will be packed and delivered to your new home in the best possible condition.
Here are some useful tips that you can follow to protect your wine collection throughout the move:
Have Your Collection Appraised by a Qualified Professional
Whether you're a full-fledged wine connoisseur or a casual collector, it is important to determine the correct value of your collections before moving them to another location. Consider having a professional wine appraiser determine what your collection is worth and use this information to get the appropriate insurance policy for your collection. Whilst it does not guarantee the success of the move, it gives you peace of mind that you will be compensated in case you encounter accidents or unfortunate events whilst your collection is moved from one location to another.
Know the Regulation for Moving Alcohol to Different States/territories
To make sure that there won't be any issues that might delay the relocation of your wine collection, take some time to research the regulations about wine and other alcoholic drinks in the state or territory you're moving into. Keep in mind that every location may have different regulations, especially when it comes to imported goods. 
Use High-quality Materials to Pack your Collection
Since you've already invested a lot in your wine collection, it is only reasonable that you make sure that each bottle in your collection will reach your new home in the best condition possible. When packing bottles for moving or storage, it is highly recommended that you use high-quality packing materials. These materials might be more expensive, but they can significantly increase the level of protection for each bottle in your collection.
Opt for Climate-controlled Container
If you're moving through areas with different climates, the changes in the environment may affect the appearance and taste of your wine. Experts recommend a consistent temperature of 11-14 degrees Celsius for storing and transporting your wine collection. Keep in mind that older red wines are much sensitive to temperature changes whilst supermarket brands are less susceptible to damage caused by changing temperatures.
In case you have an extensive collection, especially of more expensive wines, it will be beneficial to move your collection in a climate-controlled condition. Depending on the size of your collection, you may opt to move them by car or a climate-controlled van. Consider reaching out to removalists in your area to find out if they offer such services.
Make Sure your Collection is Listed as High-value Inventory
Since your wine collection is a significant investment, you would want to make sure that it will be handled with extra care. Whilst professionals usually handle your belongings carefully during the move, listing your wine collection on high-value inventory will help ensure that they will keep a special eye on it, as well as allow you to receive the full value in case there are damages or losses and you need to make a claim.
Allow the Wine to Rest
The shaking which usually occurs whilst transporting your wine collection can cause "bottle shock" which can significantly affect the flavour of your wine. Once you have unpacked your collection in your new residence, let it rest for at least a week before opening a bottle.
Aside from asking the store owner of your favourite wine shop, here are some tips on how you can find a qualified wine appraiser:
Look for an appraiser who is certified by a reputable organisation;

Ask about the appraiser's experience in appraising wine of your type and vintage;

Make sure the appraiser is familiar with the current wine market and trends;

Get an estimate of the appraisal fee before the appraisal begins.
If you are hiring professional movers to move your home or you only need the services of a wine relocation professional, there are ways on how you can ensure that they are capable of fulfilling your requirements. Here are some of them:
Ask about the company's experience in moving wine collections of your size and type;

Get an estimate of the moving fee before the move begins;

Make sure the company is insured and bonded;

Get everything in writing, including the estimated cost of the move, the scope of the services and the insurance coverage.
Moving a wine collection can be a daunting task, but by following these tips, you can find a qualified appraiser or mover who will help you protect your valuable assets.