Bangladesh PM Hasina Opens New Rail Line Over Padma Bridge, Connecting Key Southwest Districts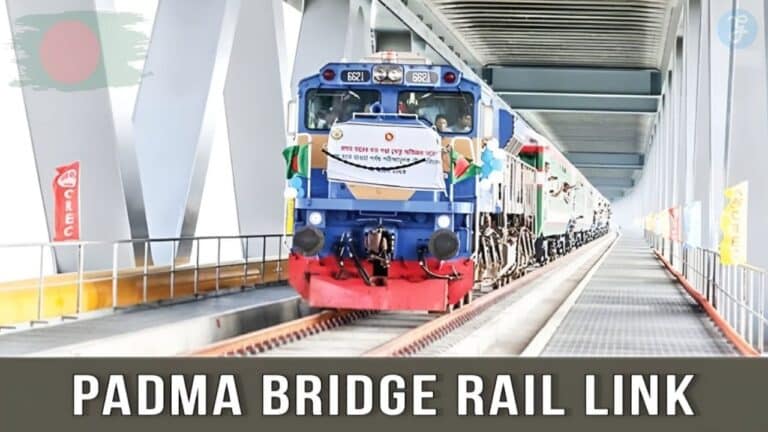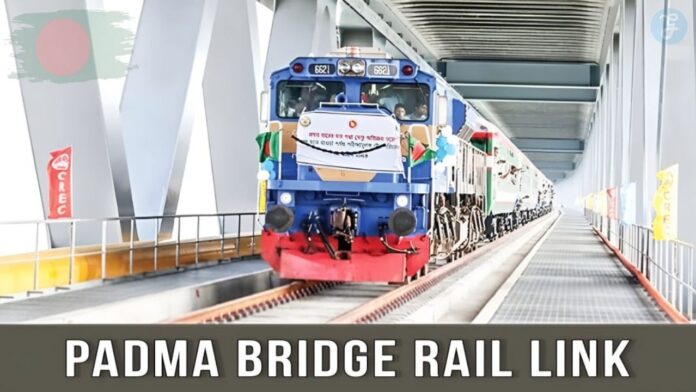 On Tuesday, Prime Minister Sheikh Hasina opened the new Dhaka-Bhanga railway line, part of which runs over the landmark Padma Bridge. This launch marks a major milestone in Bangladesh's infrastructure development.
The 82-kilometer track from Dhaka to Bhanga upazila in Faridpur connects the capital to key southwestern districts. This fulfills long-held aspirations to connect these areas by rail.
The grand opening ceremony was attended by the PM's sister Sheikh Rehana and Railways Minister Md Nurul Islam Sujan. Chief of Army Staff General SM Shafiuddin Ahmed and Chinese Ambassador Yao Wen also spoke at the event.
After formally inaugurating the new line over Bangladesh's longest bridge, the PM took an inaugural train to Bhanga, greeted by thousands. She launched construction on the Padma bridge rail link project in October 2021.
Phased Construction of New Southwest Rail Link
The railway is being built in three phases: a 37km track from Gandaria to Mawa, 42km from Mawa to Bhanga, and 87km from Bhanga to Jashore. Additional connecting tracks make the total 215.2km.
The full Dhaka to Jashore railway should be finished by June 2024. There will be 20 stations, including 14 new ones, along the line. Older stations are also being modernized.
Trains will reach speeds of 120-130 km/h. There will be no crossings, only underpasses, enabling uninterrupted travel. The distance from Dhaka to Bhanga is about 82km. Trains can now run from Dhaka to Bhanga via Padma Bridge.
State-of-the-Art Railways for Southwest Bangladesh
100 new modern passenger coaches have already been purchased for the line. Decorated new trains will be introduced with these coaches.
The Padma Bridge rail link was approved in 2016 at an estimated cost of Tk 34,989 crore. After revisions, the cost rose to Tk 39,247 crore and may increase further.
The project is being built with Chinese funding and contractors. China is providing a $266.79 crore loan. Bangladesh's government is financing the remainder.
The new Dhaka-Bhanga line over Padma Bridge represents a long-awaited achievement. It connects these key southwestern districts to the capital by rail for the first time. The PM Sheikh Hasina opening the line marks an infrastructure milestone for the country.