How to Become Famous on TikTok: 8 Must Tips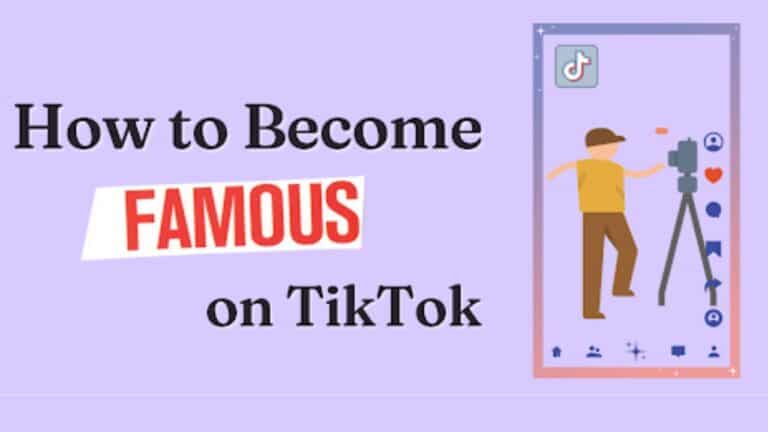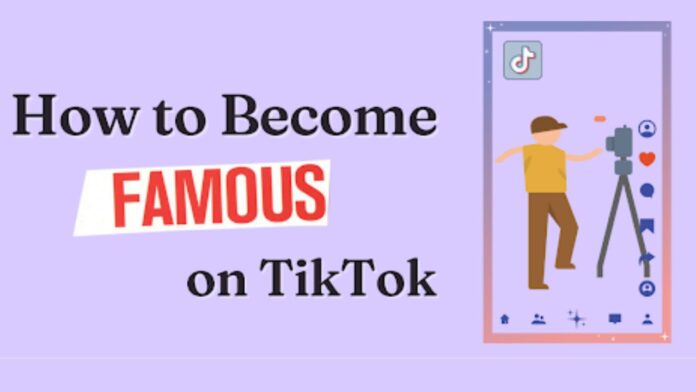 Maybe you're wondering how TikTok famous have accomplished such high follower counts and views, and maybe you want to become one. Within this platform, it's both easy and hard at the same time to shine out and become famous on TikTok. Why? We'll discuss that deeply in our article.
TikTok has a different understanding of social media and differs from other platforms with its algorithm. The system is completely based on creating and sharing video clips. What you want to display there is all up to you. But sure, you should meet some criteria with your content to become TikTok famous.
Maybe getting TikTok famous overnight is a little unrealistic, but applying these steps will surely return you quickly. If you want to know how to become famous on TikTok, keep reading our article.
1- Find Your Niche
You probably have some interests, hobbies, or skills that you use in your daily life. Choosing one of them and showcasing it is the first step on this road. Finding a niche and posting consistently will bring new followers who want to see what you're doing more often. If you think about it, what people are doing on TikTok is exactly what you do: look for the content of their interests. Doing that consistently will surely grow your TikTok audience.
When finding your niche, choosing something you love to do is also important. Since you're going to create posts and tons of content related to that, you wouldn't want to get bored at some point. Do what you do in your daily life on TikTok – share your opinions about a topic, showcase your unique skills, or just film your daily routine.
2- Engage with Your Followers
Likes, comments, shares, and saves—these are the things that help you boost up on the TikTok platform. When more followers are engaged with a video—for example, if people like and comment a lot on that video—it is more likely for that one video to show up on more people's TikTok page. So, the trick here is to create more engaging content.
If you're a great content creator, people will reward you with their likes, comments, and shares. The other thing you can do is reply to their comments and increase your engagement even more. Funny or interesting comments may do the trick or you. It will also make you look more intimate, and people also like that.
You might be familiar with hashtags on other social media platforms. Its function on TikTok is no different than others. People search for hashtags to see related posts and popular videos under one tag. So, using hashtags on your videos is crucial when grabbing their attention. Find trending hashtags in the Discover tab, see what other TikTok creators have done, and start to create your content.
When using hashtags, you should be careful about a couple of things. Some hashtags may be more popular than others, but using them irrelevantly won't bring you success in most cases. Use relevant hashtags (from relevant trends, for example) for your videos, and get more attention by appealing to your real audience.
Another thing that you should be cautious about is trying to be original as much as possible. Hashtags might include similar videos from other TikTok users, but being original is always better to shine out. Try to reveal your unique self and not copy other users.
4- Add a Popular Audio Track to Your Content
Here's another hint on your way to be TikTok famous. When surfing on TikTok, you'll notice that some videos include music or audio tracks. Using this feature of TikTok allows you to create even more engaging content and attract more attention to your TikTok profile.
Like memes or challenges, some audio used in videos become more popular from time to time. Taking advantage of it by putting songs or trending sounds to your TikTok content may bring good results and even attract followers!
5- Follow Trends
If you want to get famous on TikTok, pay close attention to this one! Catching the trends is the crucial point to get TikTok famous fast, so make sure to follow what others are doing worldwide. Trending topics are the topics that TikTok users are engaged with the most at the time, so taking part in that train will make your TikTok account visible to a much wider audience.
You can find trends from hashtags, famous TikTok accounts, or the Discover tab. And be careful: TikTok is a fast-paced environment where the agenda changes pretty fast. So try to be up-to-date and keep an eye on emerging trends!
6- Discover Challenges on the Platform
Ever so often, TikTok challenges become popular. Dancing to popular songs, or lip-syncing can be one of those challenges. You can show your skills—or even your failures! – by attending to them.
But, you might consider, what would it bring to my TikTok fame? Let me put it this way: if a challenge is on trend, people will create a special hashtag for that challenge. Since videos are shown to a wider audience, your video has a chance to glow! Who knows, maybe the content that will catch everybody's attention and make you a TikTok famous will be a challenge video.
7- Post High Quality Content Frequently
As we said earlier, one of the things that makes TikTok different from other social media platforms is its algorithm. If you have other social media accounts like Instagram or Facebook, you may know that posting content every day may not bring good results. But the situation is opposite on TikTok. The more videos you post, the better your chances are of being seen by crowds.
Of course, posting frequently doesn't mean posting videos of poor quality. Even if people are always looking for more and more content, they won't like it if it's not appealing. Try to avoid reducing the quality when trying to post more.
Frequently Asked Questions
How Much Money Can I Earn on TikTok?
It depends on your views, follower count, and the level of engagement of your account. Depending on these criteria, some TikTok famous earn more than $10,000 a month, but on average, TikTok makes you a payment of 2 to 4 cents per 1000 views if you are a member of the TikTok Creator Fund.
What is TikTok Creator Next?
TikTok Creator Next is a monetization hub that helps you build your community and earn money with your content. There are multiple tools that you can use on that platform. You can use TikTok Creator Fund, TikTok Creator Marketplace, LIVE Gifts, or Video Gifts depending on your goals and choices.
What is TikTok Creator Fund?
It is a program that rewards your works on TikTok. TikTok makes you a payment when you create engaging and informative content. To be eligible for this program, you should meet some criteria. You should be at least 18 years old, have at least 10,000 followers, and have at least 100,000 video views within the last 30 days. TikTok Creator Fund is currently available within the U.S., U.K., Germany, Italy, France, and Spain.